NFL Week 5 Betting Picks: 4 Interesting Bets To Consider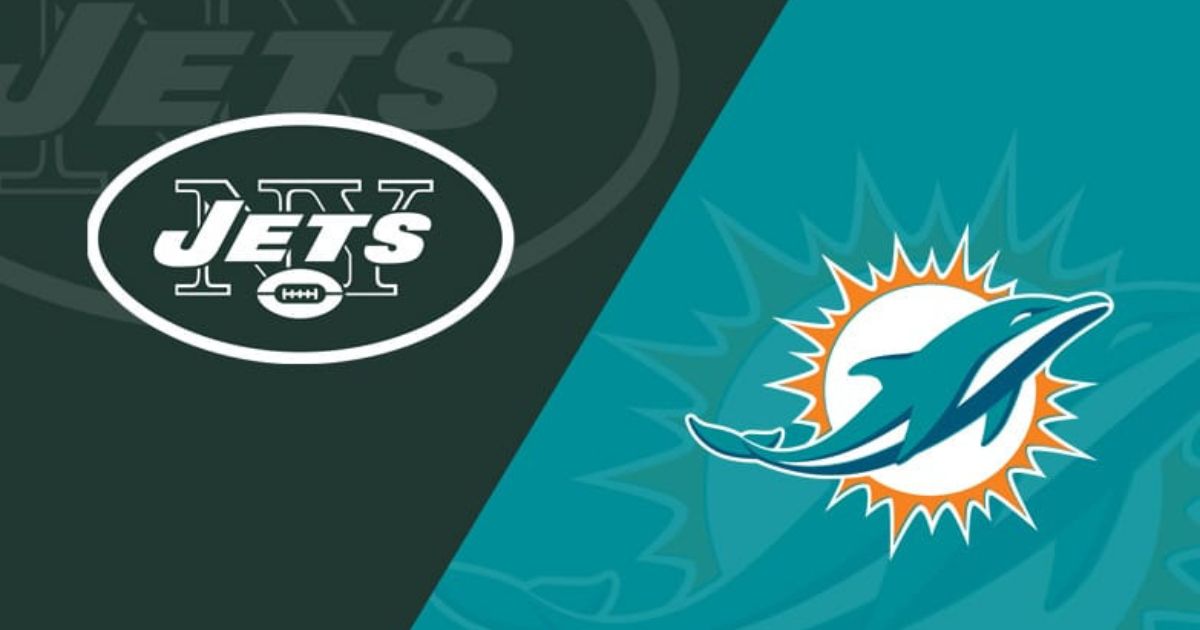 After four weeks of NFL action, we are heading to the fifth one, and here are the best NFL Week 5 Betting Picks to help you make the best decisions when getting action on these games.
NFL Week 5 Betting Picks: Dolphins at Jets
The Dolphins are coming to Week 5 after experiencing their first defeat of the season to the Bengals.
But, it is key to mention that the Fins were playing with a starting quarterback that was not completely healthy.
In fact, Tua had to leave the game, and he won't see action versus New York.
With Tua hurt and without any Week 5 action expected, the Fins are being undervalued again.
Even without Tua, Miami is facing the Jets. And yes, New York defeated the Steelers 24-20; but the team actually required a late comeback to accomplish that.
Now, this like was -6 before the Jets' victory, but to move it to a full field goal just doesn't seem right.
If you are worried about Tua, the case is that Teddy Bridgewater is also an outstanding quarterback, and he is known as Teddy Covers for a reason.
Bridgewater is currently 42-21 ATS in his career as a QB1, managing to cover 2 of every 3 games.
And he is even better on the road, as he is 24-6 ATS in his career playing away games.
It is great for the Jets, the underdogs for this game, to have acquired their second victory of the season, but they do have a pretty bad secondary and even terrible defense.
All in all, New York doesn't have many chances against players such as Jaylen Waddle and Tyreek Hill, no matter who will be throwing the ball at them.
Chances are that the line will move towards the Fins as the week progresses, so consider this when making your wager on this game.
NFL Week 5 Betting Pick: DOLPHINS -3.5
Check out our article on the best wide receivers in the NFL.
NFL Week 5 Betting Picks: Lions at Patriots
The Lions are riddled with injuries to key players such as Amon-Ra St. Brown, De'Andre Swift, and DJ Clark.
And despite those unfavorable conditions, the team was able to move the ball around the field without a problem in their close loss to the Seahawks in Week 4.
The Pats are quite deficient when it comes to their defensive line as they entered Week 4 ranking almost last in rush DVOA and in the middle of the league in DVOA.
There are chances that the group of injured stars will be making their return for this game, and that means that the Lions will be even tougher to beat.
Now, this game won't even feature Brian Hoyer, who got injured and didn't return to the field vs the Packers.
It is likely that the start for the Pats is going to be Bailey Zappe who proved that he has what's required to run an NFL offense properly in what it was his first game in the league, finishing with 10 of 15 passes completed, 99 yards, and a TD.
Versus Green Bay, Rhamondre Stevenson and Damien Harries combined for 32 rushing attempts and found a lot of free spaces in the Packers' defense.
With a couple of weak defensive lines going against each other, chances are that this is going to be a game with a lot of points.
So, needless to say, a great wager here is the game to go over.
NFL Week 5 Betting Pick: OVER 46.5
Here is our list of the best quarterbacks in the NFL for the 2022 season.
NFL Week 5 Betting Picks: Titans at Commanders
The Titans are the number one-ranked DVOA team when it comes to first halves this current season, and that was clear when they faced the Colts in Week 4.
Carson Wentz is a vet that is not performing as expected, with Washington having scored a low 23.7% of its offensive drives, and that is a shameful 31st in the league right now.
That rate worsens after a terrible performance where the Commanders' offense averaged 3.52 yards per pass and scored only once in thirteen possessions.
On the other hand, Tennessee is managing to hit its stride as Derrick Henry has been playing as we expect Derrick Henry to play.
It's likely that the Titans will be a public bet, so make sure to get the best odds when you make a play on them.
NFL Week 5 Betting Pick: TITANS -2.5

Learn How to Bet on Sports with this simple guide.
NFL Week 5 Betting Picks: Giants at Packers
It was not pretty at all for Green Bay, but they managed to get the job done versus the Pats, allowing them to improve their record to 3-1.
New York is technically 3-1, but the reality is that they can't fool any football fan.
The only problem for the Packer's defensive line versus the Giants will be to find a way to stop Saquon Barkley because the other 52 NY players definitely don't stand a chance.
The Packers remain as -8 favorites to get the victory in London vs NY.
It will be a neutral field, so, in a situation like this, you just have to take the best of the two teams, and in his case, that team is Green Bay.
Let's put it this way: at this point, the Giants are not even sure about who is going to remain the starter for the team.
And that is because both Tyrod Taylor and Daniel Jones picked up injuries.
NFL Week 5 Betting Pick: PACKERS -8
Thank you for checking out our article on NFL Week 5 Betting Picks, best of luck with your action!