NFL Top 10 Wide Receivers: Davante Adams Tops List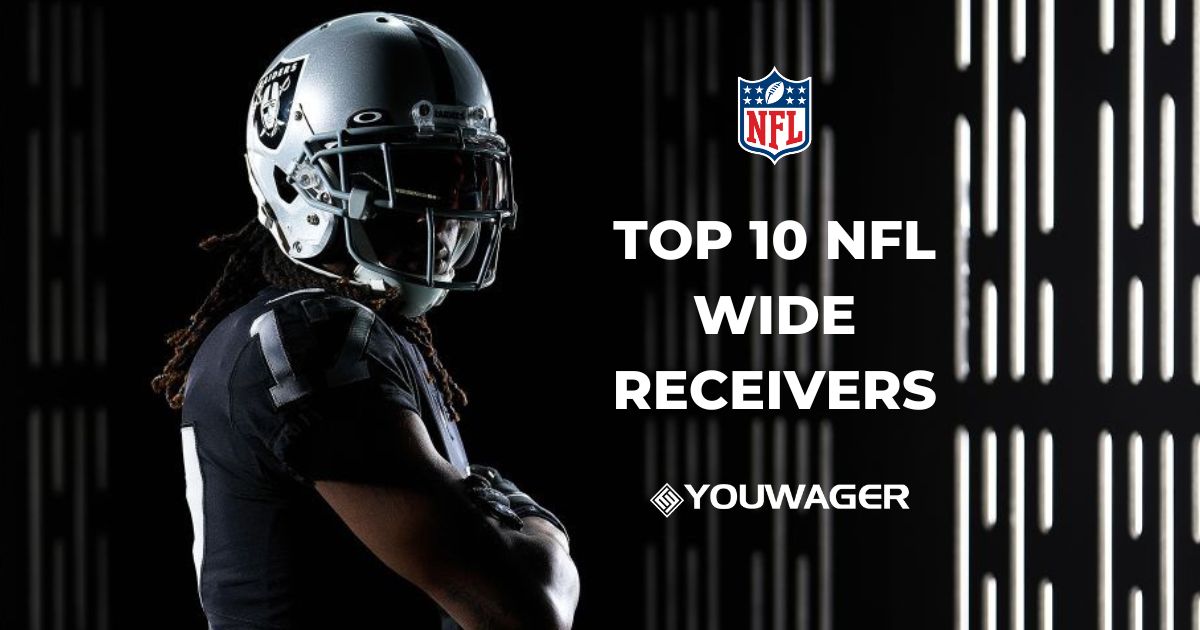 Here is a list of the NFL Top 10 Wide Receivers, brought to you by YouWager.lv:
1 – NFL Top 10 Wide Receivers: Davante Adams, Raiders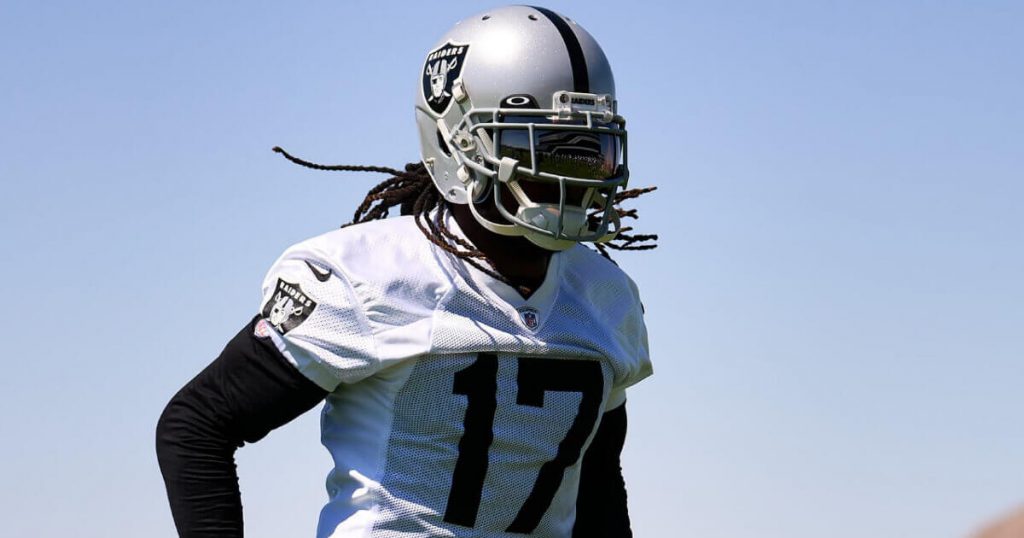 Number one on our list of the NFL Top 10 Wide Receivers is Davante Adams.
Adams was chosen as the number one for the second consecutive year.
An athletic competitor that can run all the routes, he is still definitely the best.
He just possesses a great feel for the best routes and also has great spatial awareness.
At times, when he was the main receiving weapon for Aaron Rodgers, he just seemed impossible to guard.
He entered the 2021 season after a historic eighteen-TD season, which got rival defenses focusing on him a lot.
And despite all the pressure on him, Adams managed to finish the season with career-highs in yards and receptions.
Sadly, for Green Bay fans, Adams has left the team, and now his talents will help elevate quarterback Derek Carr in Las Vegas.
2 – NFL Top 10 Wide Receivers: Cooper Kupp, Rams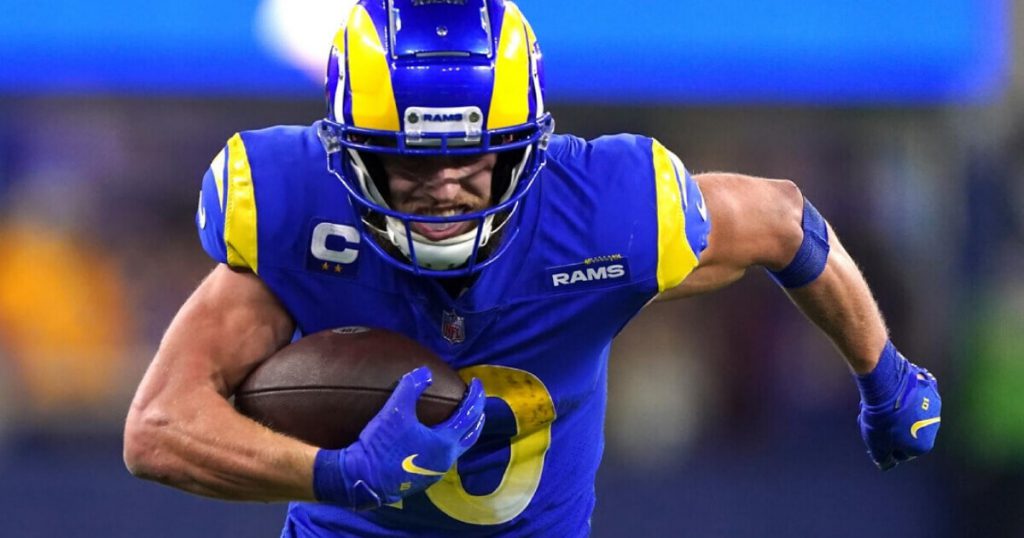 Last season was phenomenal for Kupp as he was able to achieve the receivers' triple crown, leading the NFL in TD catches (16), catches (145), and receiving yards (1947).
It was clear in last year's summer camp that Kupp was poised to have a great season as he ended with the ball in his hands in almost all offensive plays.
It is important to note that Cooper was never able to surpass 1200 yards in any of his 4 first years in the league, but injuries were the main contributing factor to that.
3 – NFL Top 10 Wide Receivers: Ja'Marr Chase, Bengals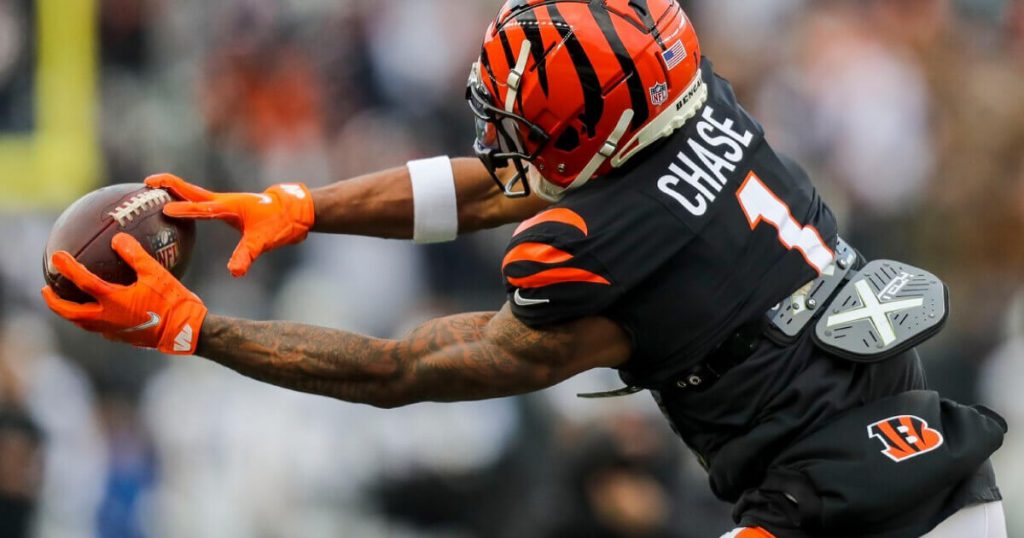 Number 3 on our list of the NFL Top 10 Wide Receivers is Ja'Marr Chase.
The scouts that had Chase as the top all-around player in the NFL draft of 2021 are getting a lot of validation!
Chase was not just great during his first pro year, but he also received the rookie of the year honors, finishing the season with 13 TDs, 81 catches, and 1455 yards.
And, when we consider the fact that Chase has great chemistry with quarterback Joe Burrow, chances are that he is ready to play as a full contender for the first position this upcoming season.
4 – NFL Top 10 Wide Receivers: Justin Jefferson, Vikings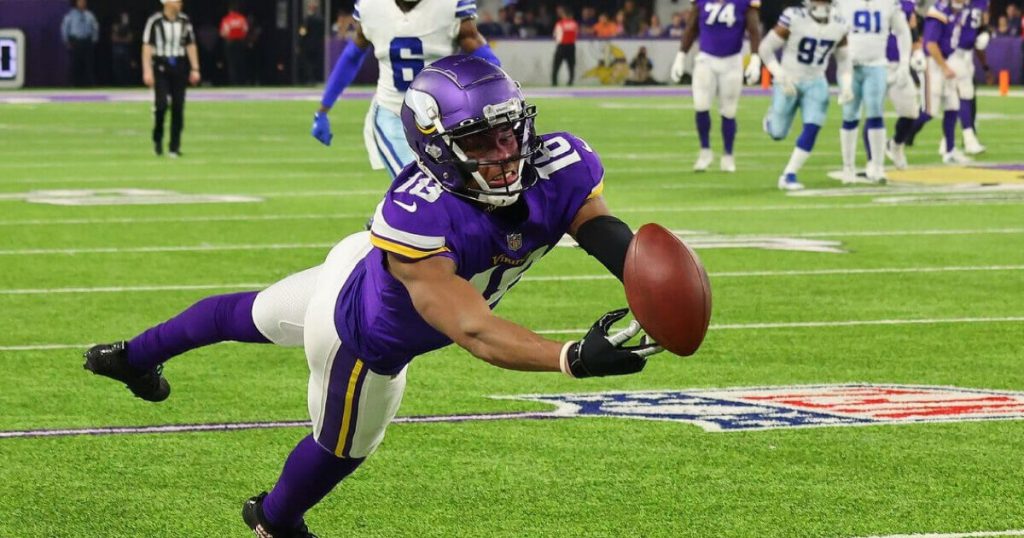 Jefferson proved that he had what it takes to be a star during his rookie year in 2020.
And last season, as a sophomore, he was able to come up with an almost perfect season, catching 108 of his total 168 targets for ten TDs and 1616 yards.
Minnesota was feeding the ball to Jefferson last season every chance they got, no matter the coverage.
According to coaches and experts, Justin is a player that can get victories at all levels of the football field.
He is an excellent route-runner, he's also quite competitive, and he definitely has the instincts.

5 – NFL Top 10 Wide Receivers: Tyreek Hill, Dolphins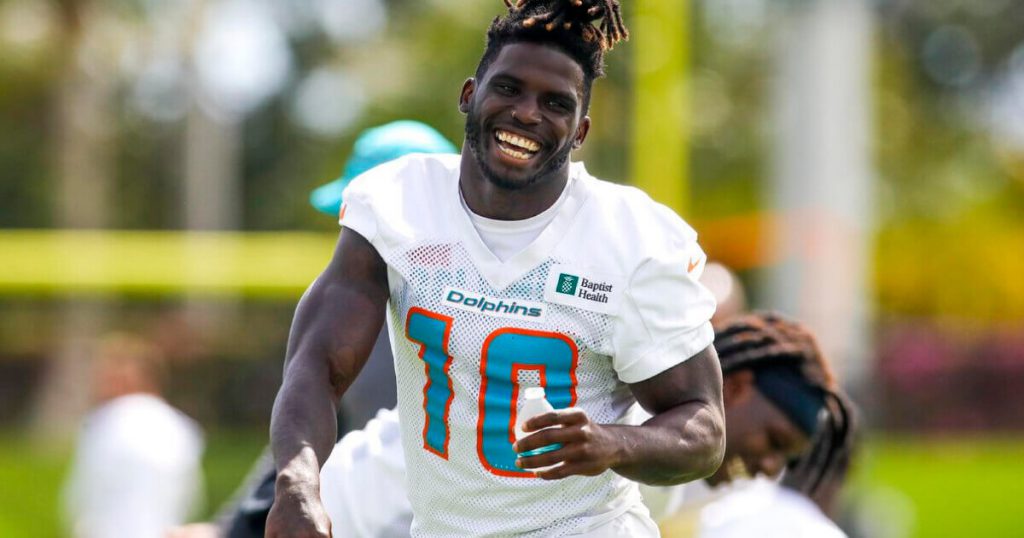 Everybody around the league definitely gets why Miami gave up a number of high picks via a trade with the Chiefs for Hill.
They handed Tyreek an outstanding 4-year deal worth $120 million, and the reason is that he is a player that can pretty much change what an offensive lineup can do.
According to those in the know, the absence of Hill will definitely change how Kansas City is going to perform during the upcoming season.
Chances are that the Chiefs are still going to be good, but they will definitely not be the same.
6 – NFL Top 10 Wide Receivers: Stefon Diggs, Bills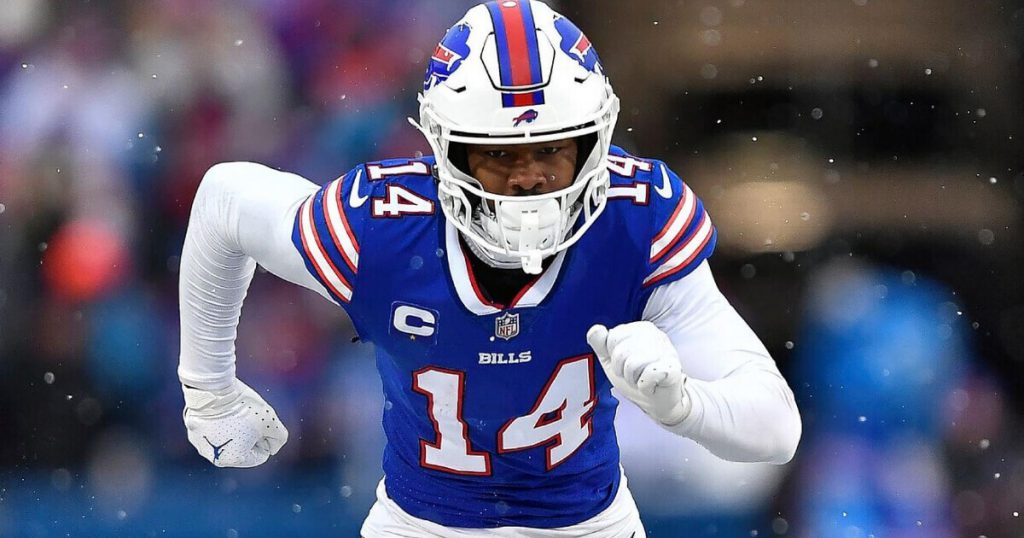 Buffalo trading for Diggs last season really turned out to be one of the best moves of the past 10 years in the league.
With the Bills, Stefon has managed to go from a top-10 receiver to a star of unquestionable status.
He entered last season as number three in this same ranking, and Josh Allen's rise to stardom definitely has a lot to do with the fact that he can throw the ball to Diggs.
He proved to be a lethal receiving weapon for Allen this past season as he finished with ten TDs, the first time he finishes with double-figure numbers for touchdowns.
His great production last season got him an incredible 4-year extension worth $96 million.
7 – NFL Top 10 Wide Receivers: DeAndre Hopkins, Cardinals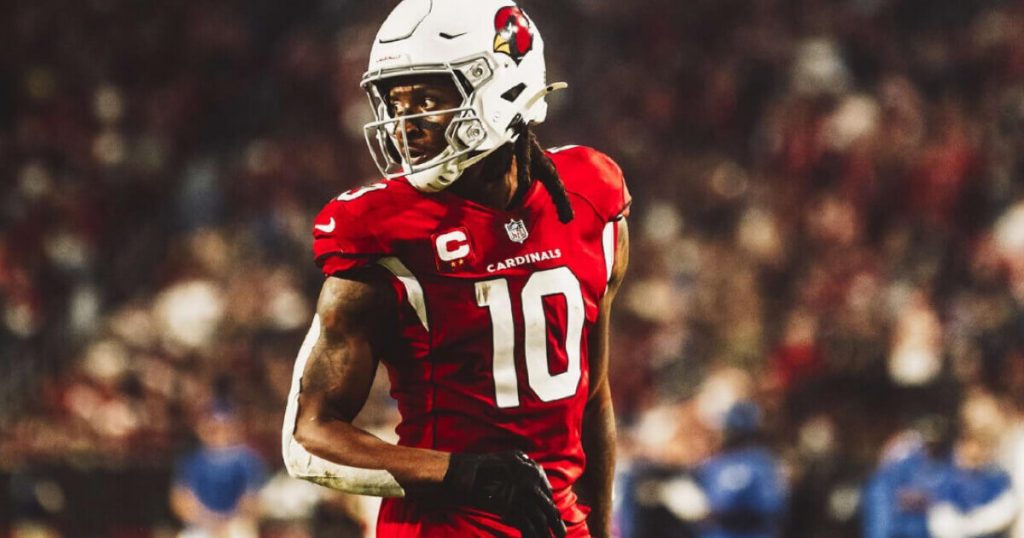 Hopkins is a player that was on his way to becoming the number one receiver, finishing number two in the rankings for last year.
Sadly, he suffered an injury and missed a total of 7 games as he required surgery for his sprained knee.
Then, back in May this year, he received a 6-game suspension as he violated the rules and regulations from the league related to performance-enhancing drugs.
Hopkins is #22 on our list of the best current 30 NFL players over 30.
8 – Mike Evans, Buccaneers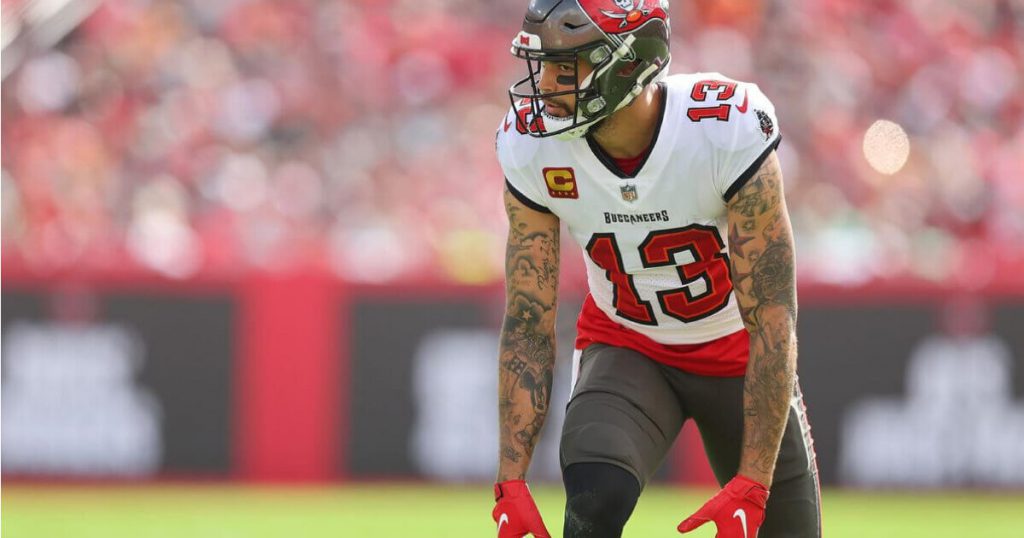 This is definitely the player that is always on these conversations, even when he is off the top 10, and when he is off, people just ask: "I can't believe they are leaving him off."
After 8 years in the league, Evans still doesn't show signs of regressing.
When it comes to the high-end players in the league, he is definitely one of the most underrated ones.
9 – Deebo Samuel, 49ers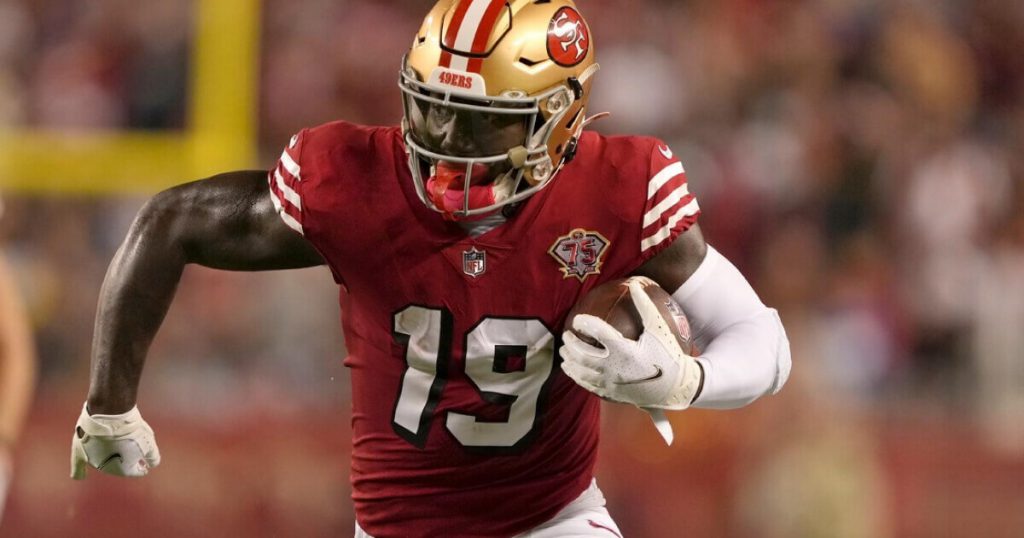 Samuel played a double role last season of WR and RB, and that made it difficult for some evaluators to rank him as a pure wide receiver.
As an offensive player, nobody can deny the fact that he belongs to the elite.
He is lethal with the ball in his hands averaging ten yards after the catch per reception, topping the NFL among WRs.
Some people that voted this time say they didn't vote for Samuel because he's not such a refined route-runner as some of the others on the list.
10 – DK Metcalf, Seahawks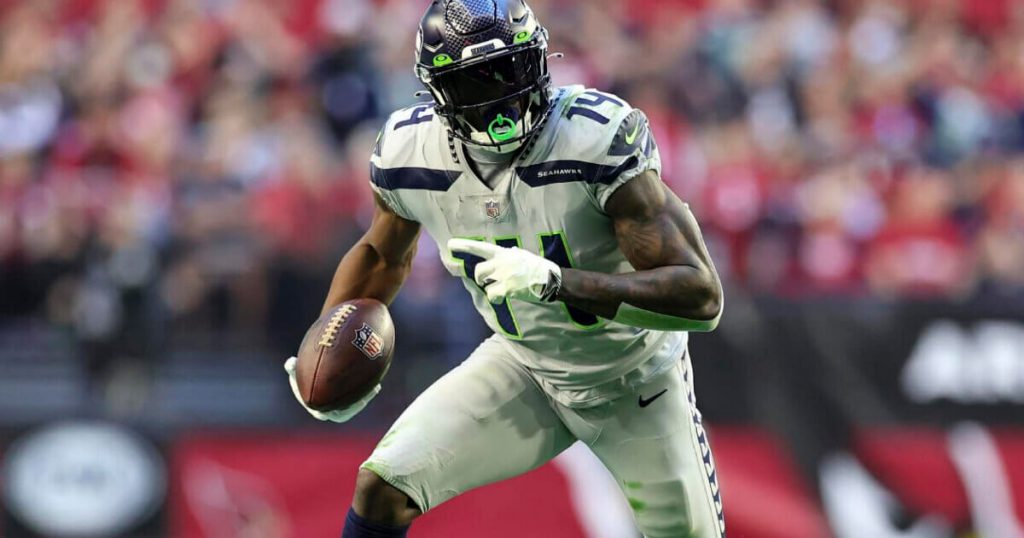 Metcalf managed to win a tiebreaker with Keenan Allen of the Chargers for the tenth spot.
DK is an incredible player with an excellent combo of speed and size.
And the final decision to go for Metcalf instead of Allen is that the first is a more explosive player than the latter.
He is still not part of the route-runner elite from the league but has continued to improve considerably since he entered the league in 2019.
Thank you for checking out our list of the NFL Top 10 Wide Receivers, we invite you to continue checking more sports content here at YouWager blog.