Colts at Patriots Betting Prediction, Pick, NFL Week 9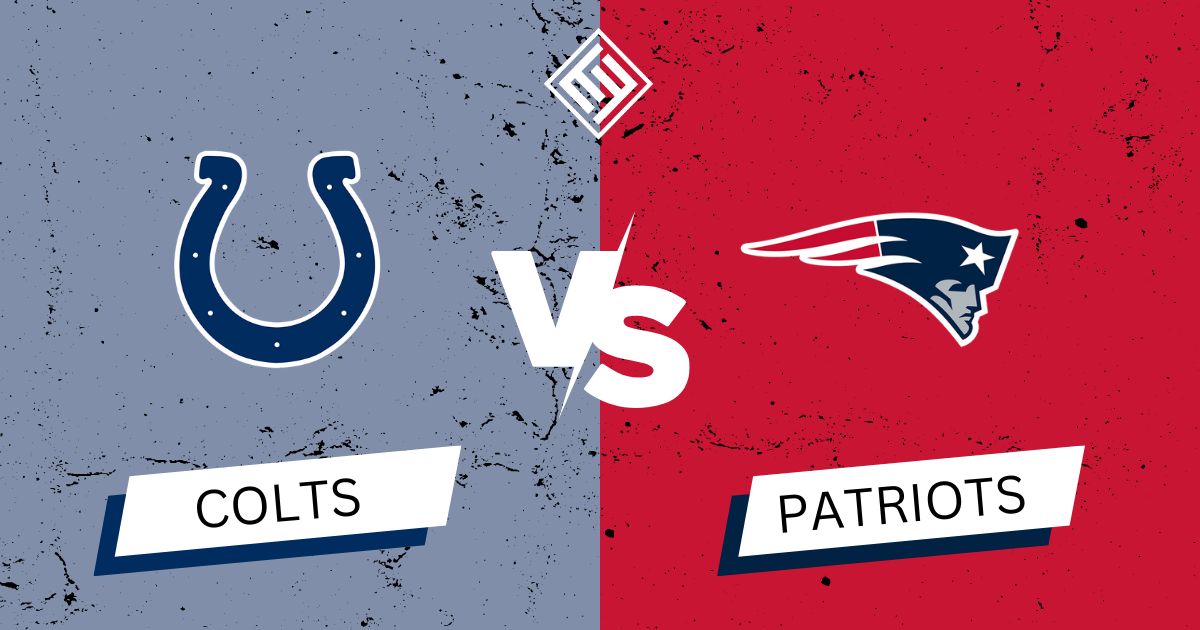 Here's our Colts at Patriots Betting prediction and pick for this NFL week 9 matchup.
Indianapolis lost 17-16 to the Commanders after blowing up a late-game lead.
The Patriots managed to defeat the Jets 22-17 on Sunday.
The last time these two franchises met was back on December 18, 2021, with the Colts winning the game 27-17.
Learn How to Bet on Sports with this simple guide.
Colts at Patriots Betting Odds
These are the Colts at Patriots Betting odds, brought to you by YouWager.lv:
Colts +5.5
Patriots -5.5
Total 40.5 Over/Under
As you can see, the Patriots are 5.5-point favorites, and this means that the Patriots must win the game by more than 5.5 points for you to cash in on this spread bet.
When it comes to the Colts, they are the underdogs for the game at +5.5.
This means that the Colts can even lose the game by less than 5.5 points, and you can still get your profits.
If Indianapolis loses the game by more than 5.5 points, you lose your bet.
When it comes to the total, it has been set at 40.5, and this means that you can wager on the combined score of both teams at the end of the game to be higher or lower than 40.5.

Colts at Patriots Betting: Game Preview
It's time for our Colts at Patriots Betting preview for both teams.
Indy's Offense Still Crumbling
Now in our Colts at Patriots Betting preview, let's talk about Indianapolis.
The Colts couldn't keep it up and ended up losing to Washington on Sunday and now they are 3-4-1 on the year.
The Commanders didn't have a problem driving the ball 89 yards down the field in a little more than two minutes, allowing them to score the touchdown for the victory.
Right now, we are not really sure if the Colts are a team that is actually competing or on its way to tank.
They leaned into the tank a bit more when they decided to trade running back Nyheim Hines to Buffalo in exchange for running back Zack Moss and a sixth-round NFL draft pick.
Indeed the postseason seems more distant for this team with each week that passes.
Rookie quarterback Sam Ehlinger didn't have a bad performance as he finished 17 for 23 for 201 yards in the defeat, but his good numbers were not enough to get his team the victory.
Running back Jonathan Taylor is not having a good season, and he is again not practicing as he's currently dealing with an ankle injury.
Indy's offensive line is regressing, no question, but the defense counts on linebacker Shaq Leonard, who intercepted Taylor Heinicke in the defeat.
Top 10 NFL Quarterbacks 2022 Ranked: Mahomes Tops The List
New England Staying Alive in Wild Card Race
Next in our Colts at Patriots Betting preview, let's talk about New England.
The Patriots' official starter is Mac Jones, that is settled.
New England visited MetLife Stadium in week 8 and they managed to defeat New York for the thirteenth time in a row.
The Pats handled the Jets a 22-17 defeat and proved that they continue to be dominant over the Jets in the Bill Belichick era.
This victory improved the Pats to 4-4, giving the team some extra hopes of reaching the playoffs, but as of now, the team has 36% chance of making it past the regular season.
And the most negative factor for this team's aspirations of getting a playoff ticket is that they are right now sitting in last place in the AFC East which is currently one of the most competitive divisions in the league.
The defense for the Patriots played a big role in their victory over the Jets.
They managed to intercept rival quarterback Zach Wilson a total of 3 times, which includes 2 INTs by safety Devin McCourty.
New England counts on different veteran starters like McCourty, including Adrian Phillips and Matthew Judon.
These experienced guys give this team the chance to defeat some good teams, but they must do so in a limited window of time.
A victory at home versus the Colts can be just what the Pats require right now, and they will be improving to 5-4 on the year.
NFL Top 10 Wide Receivers: Davante Adams Tops List
Colts at Patriots Betting Prediction & Pick
Now it's time for our Colts at Patriots Betting pick:
Indy is definitely a very inconsistent team that managed to pull off a victory right when nobody expected it.
That being said, the team trading Nyheim Hines and with Jonathan Taylor likely out for this game due to injury, chances are that they will have a tough time trying to win this one.
Colts at Patriots Betting Pick: Patriots ML, Colts +5.5