Bills at Jets Betting Prediction, Pick, NFL Week 9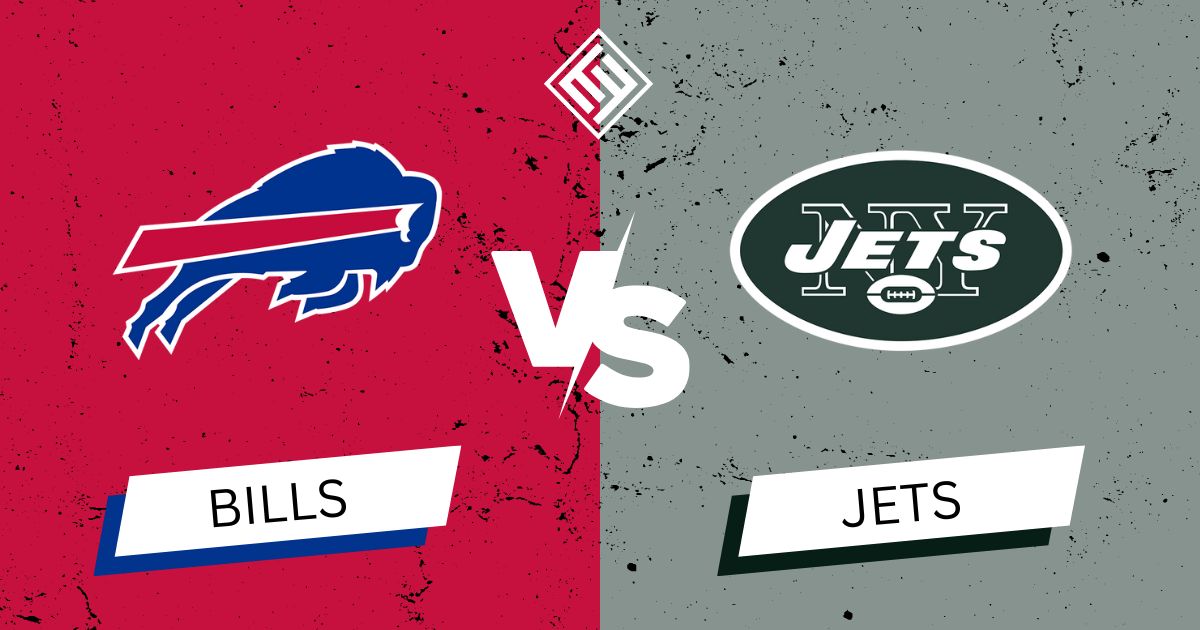 Here is our Bills at Jets Betting prediction and pick for this NFL Week 9 matchup.
Buffalo took down Green Bay 27-17 on Sunday.
The Jets got defeated 22-17 by the Patriots on week 9.
The last time these two franchises met each other on January 9, the Bills got the 27-10 victory.
Learn How to Bet on Sports with this simple guide.
Bills at Jets Betting Odds
These are the Bills at Jets Betting odds, brought to you by YouWager.lv:
Bills 11.5
Jets +11.5
Total: 46 Over/Under
For you to get paid on a spread bet on the Bills, the team must win by more than 11.5 points.
If Buffalo wins by less than 11.5 points, that means that the team is not covering the spread and you lose your wager.
When it comes to the Jets, they are the underdogs for this game at +11.5, and this means that they can even lose the game by less than 11.5 points.
If they lose the game by more than 11.5 points, you lose your wager.

NFL Top 10 Wide Receivers: Davante Adams Tops List
Bills at Jets Betting: Game Preview
It's time for our Bills at Jets Betting preview, with an overview of both teams.
Buffalo Has Super Bowl Aspirations
Now in this Bills at Jets Betting preview, let's talk about Buffalo.
The Bills are now 6-1 after they handled a 27-17 defeat to the Packers on Sunday.
It was Buffalo that scored first and managed to retain the lead for the rest of the game.
And this team defeat Green Bay with Josh Allen putting up his worst numbers of the season, as he went 13 for 25 for 218 yards, two touchdowns, and two interceptions, which makes this victory for Buffalo even more impressive over a struggling Packers squad.
Star wide receiver Stefon Diggs ended up with six catches for 108 yards and a single touchdown.
Diggs has now 55 receptions for 764 yards and seven touchdowns in the year.
When it comes to defense, the Bills are still a very dominant force over its rivals.
Back on Sunday, the D-line for Buffalo was dominated by star LB Tremaine Edmunds, who finished the matchup with an impressive sixteen tackles that includes thirteen solo tackles.
That was the most solo tackles for a Buffalo player since 2004!
The Bills are definitely one of the best teams in the league right now, and both their offense and defense are elite.
This team currently holds an NFL-best +105-point differential.
They are ranked second in points scored by matchup, just behind Kansas City, and they are first in points allowed per matchup as they are giving up only fourteen points per game.
Top 10 NFL Quarterbacks 2022 Ranked: Mahomes Tops The List
New York in Trouble Without Breece Hall
Next in this Bills at Jets Betting preview, let's talk about the Jets.
New York's offensive line is truly not the same without running back Breece Hall, who suffered an ACL injury and is now out for the rest of the season.
Michael Carter and James Robinson are taking Hall's place, and they rushed a total of twelve times for 43 yards in week 8.
Starting quarterback Zach Wilson has been struggling a little bit without the support he requires from the run game as went 20 for 41 for 355 yards, two touchdowns and three interceptions.
Indeed, if this team wants to have a chance at defeating the Bills, Wilson will need to start making smarter plays moving forward.
The lack of offensive power for New York cost them their thirteenth defeat in a row by the Patriots.
The Jets are currently 5-3, and this means that they are still in decent shape, but being part of a brutal AFC East division truly doesn't give them much margin of error.
The defensive line for New York has not been bad at all this season, and this D-line is going to be key to supporting an offense that is currently underwhelming.
Star linebacker CJ Mosley managed to lead the way on defense versus the Patriots as he finished with thirteen tackles.
Rookie cornerback Sauce Gardner is also one of the bright spots for this team.
Bills at Jets Betting Prediction & Pick
Last but not least, we have our Bills at Jets Betting pick:
If New York was not able to defeat New England at home during week 8, it's really not a possibility that they will defeat the Bills, one of the favorite teams to play the Super Bowl this year.
The Bills are likely to get the victory over the Jets in New York, but this is a very large spread to cover by the road team.
Bills at Jets Betting Pick: Bills ML, Jets +11.5