Jets at Packers Betting Odds, Game Preview, NFL Week 6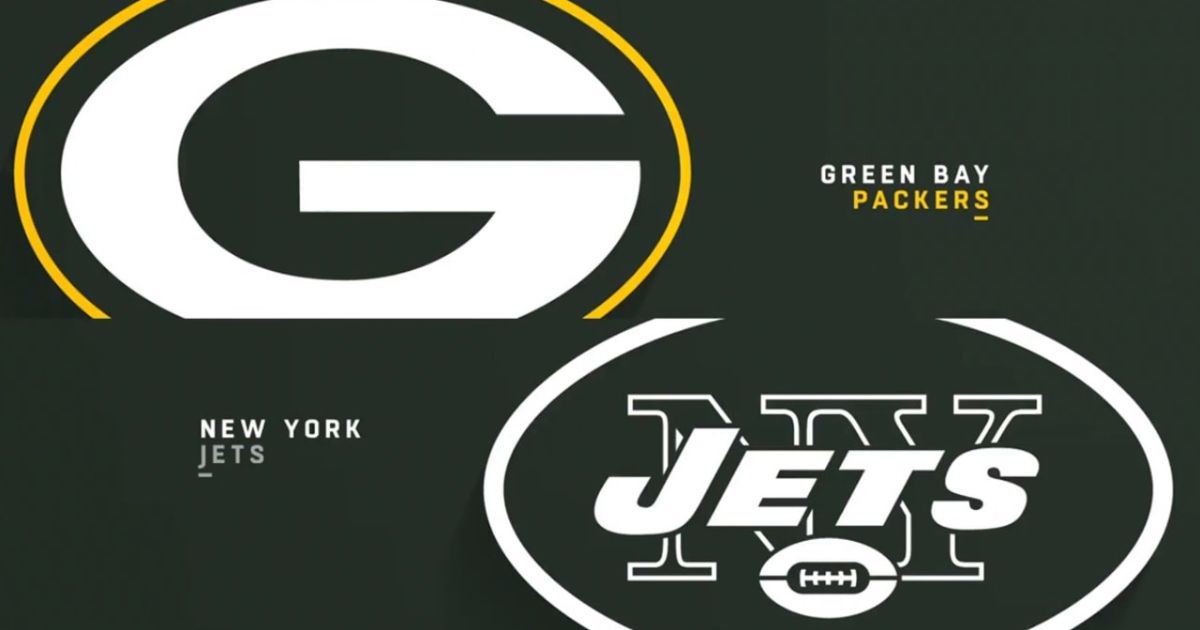 Here is our Jets at Packers Betting preview, including the latest odds for this NFL Week 6 matchup.
Jets at Packers Betting Odds
Here are the Jets at Packers Betting odds, brought to you by YouWager.lv:
Jets +7
Packers -7
Total: 46 Over/Under
As you can see, the Jets are +7 underdogs for their Week 6 visit to Green Bay to play the Packers.
This means that they can even lose by less than seven points and you can still cash in a winning bet on New York.
When it comes to the home team for this game, the Packers, they are set as 7-point spread favorites.
This means that they must win by more than 7 points or you lose your wager.
If they win the game but by less than seven points, you lose your wager on Green Bay as favorites.
Learn How to Bet on Sports with this simple guide.
Jets at Packers Betting Preview
Here is our Jets at Packers Betting preview.
The Jets managed to dominate the Dolphins this past weekend, defeating them 40-17.
This set them in second place in the AFC East thanks to a positive 3-2 record.
And even though it was a great victory, their coming game vs. the Packers is promising to be extra difficult.
Here are some of the best NFL Week 6 FREE betting picks.
Green Bay Packers
The Packers started the season as the number-one favorite to take the NFC North.
But after 5 weeks of action, the team seems to be underperforming, and they even suffered a pretty bad loss to the Giants during Week 5 in London.
Now they will be hosting another team from NY, the Jets, who are also 3-2.
This was not nice for the Packers and needless to say, a huge surprise for everybody watching.
The Packers had this game in the pocket before the half as they enjoyed a 10-point lead.
But the Giants took over after coming from the half break, outscoring Green Bay 17-2 and grabbing the unexpected win in neutral territory.
Needless to say, the game versus the Jets will definitely serve as a redemption matchup for current MVP Aaron Rodgers and the rest of the Packers.
Read our Bills at Chiefs betting preview for Week 6.
New York Jets
The Jets are coming from a Week 5 game where the Jets managed to take down the Dolphins 40-17, outscoring Miami 21-0 in the last quarter and 21-3 overall in the second half of action.
This was totally the opposite result for Green Bay. But it's predictable that the Jets will start being the Jets sooner or later, and a Packers victory is on the horizon.
The Packers are 2-0 in Lambeau Field this current season, and they are also 16-3 in their previous nineteen matchups at home.
Additionally, to this, the gang green has found it difficult to cover this current season as they have gone 1-2 SU and ATS versus the Ravens, Browns, and Bengals.
The only game they managed to win and also cover was because they scored fourteen points in the last minute and a half of action.
Jets at Packers Betting Prediction and Best Wager
On paper, New York has been an impressive team during the first five weeks of pro-action.
But when it comes to their three victories so far in the season, those are very not impressive at all.
Both the Browns and the Steelers are not performing very well, and the Dolphins were forced to play with their second-string quarterback to their third.
Now, it's clear that the Packers have not performed particularly well this current season.
But the team is playing at home, where Aaron Rodgers holds an 80.7% winning percentage.
Plus, Rodgers has been a complete nightmare for the Jets during their previous two meetings as Rodgers finished with 62-of-97 passes for 63% efficacy, 788 passing yards and 5 TDs, with no interceptions.
It's also likely that Zach Wilson won't be able to match Rodgers' level of talent, at least not yet.
Wilson is currently a league sophomore, and he has not done a very good job in his two starts with the team so far this season.
In fact, during those two matchups, Wilson has completed only 56.1% of his total passes while acquiring just a single TD and 2 interceptions.
New York's defensive line has also been a little bit susceptible to making mistakes this year as they gave up the twelve-most points away from home.
Thank you for checking out our Jets at Packers Betting article, we wish you the best of luck with your action on this particular game.