Bills at Chiefs Betting Odds, NFL Week 6 Game Preview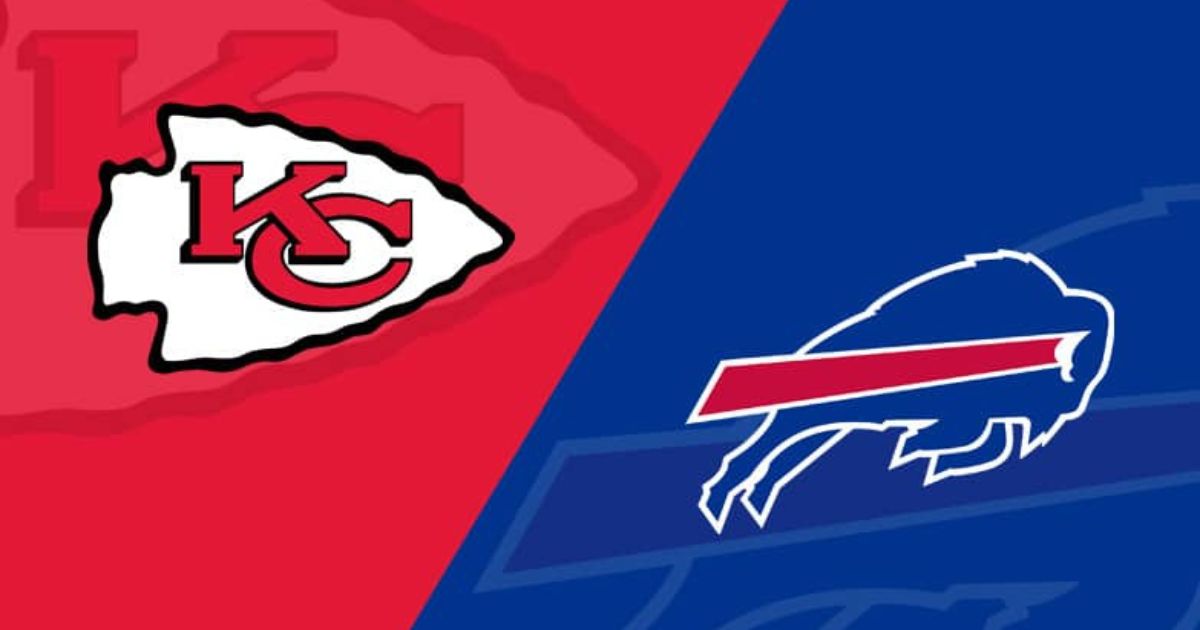 Here is our Bills at Chiefs Betting preview for this NFL Week 6 matchup.
Bills at Chiefs Betting Odds
Here are the Bills at Chiefs Betting odds, brought to you by YouWager.lv:
Buffalo Bills -3
Kansas City Chiefs +3
Total: 51 Over/Under
As you can see, the Bills are -3 road favorites to get the victory at Arrowhead Stadium.
This means that Buffalo must win this game by 3 points or more or you will lose your spread wager.
If you decide to make a bet on the Chiefs, the underdogs, the team can lose by less than 3 points and you can still win the game.
When it comes to the total, the one for this particular game has been set at 51.
This means that you can place a bet on the combined score of both teams to be superior or inferior to 51 total points.
Read our article with some of the best Week 6 betting picks.

Learn How to Bet on Sports with this simple guide.
Bills at Chiefs Betting Preview
Now it's time for our Bills at Chiefs Betting preview.
The Bills are coming to a devastating victory over the Steelers in Week 5.
Josh Allen had an outstanding showdown vs Pittsburgh as he finished with four touchdowns and 424 yards, plus 42 yards rushing.
His best targets were Gabe Davis (2 touchdowns and 171 yards), and Stefon Diggs (1 receiving touchdown and 102 yards).
Buffalo Bills
The Bills currently are the team with the best point differential in the NFL with +91.
The team is currently averaging 30.4 points per matchup, and it's allowing only 12.2.
Their only loss of the current season came in the third week of action in a visit to Miami where the home team prevailed 21-19.
Kansas City Chiefs
The Chiefs just experienced a close 30-29 victory over the Raiders, their divisional rival on MNF.
Travis Kelce seems unstoppable during the game as he finished with 4 touchdowns.
The Chiefs are currently boasting the NFL's top offensive line, scoring an average of 31.8 points per matchup.
But, when it comes to their defense, Kansas City is currently ranking in the bottom 10 teams as they are allowing an abdominal 25 points per matchup.
Just like with the Chiefs, the only loss for this team came on the road vs the Colts, a 20-17 defeat in Indianapolis.
Read our preview of Week 6 Commanders at Bears.
Bills at Chiefs Betting: Head-to-Head
The history between these now-powerful franchises continues to grow with excitement.
Buffalo and Kansas City both were part of one of the best postseason games ever in the NFL.
It was all or nothing for the two teams, and the action didn't stop until the game was over.
After tying the game with a field goal and sending the game to overtime, the Chiefs managed to grab a 42-36 victory.
During that extra period, the Bills didn't have the chance to even touch the ball.
Overall, these two franchises have faced on four occasions during the Mahomes and Allen eras.
It's the Chiefs that are winning the head-to-head in these games, with Patrick Mahomes winning 3 games and Josh Allen only one.
The Chiefs are also 3-1 across the spread.
OVER is 3-1 in those matchups, with two of those games taking place during the playoffs, and Kansas City getting the victory and covering both.
Mahomes has been able to earn ten touchdowns, 2 interceptions, and a single rushing touchdown during those four games. He also averaged 300 passing yards per matchup.
Josh Allen's numbers are no different s he earned a total of eleven touchdowns, 2 interceptions, and also a single rushing touchdown, plus 263 passing yards per matchup.
Thank you for checking out this Bills at Chiefs Betting preview, best of luck with your action on this particular game.