Giants at Packers Betting Odds and Game Preview, NFL Week 5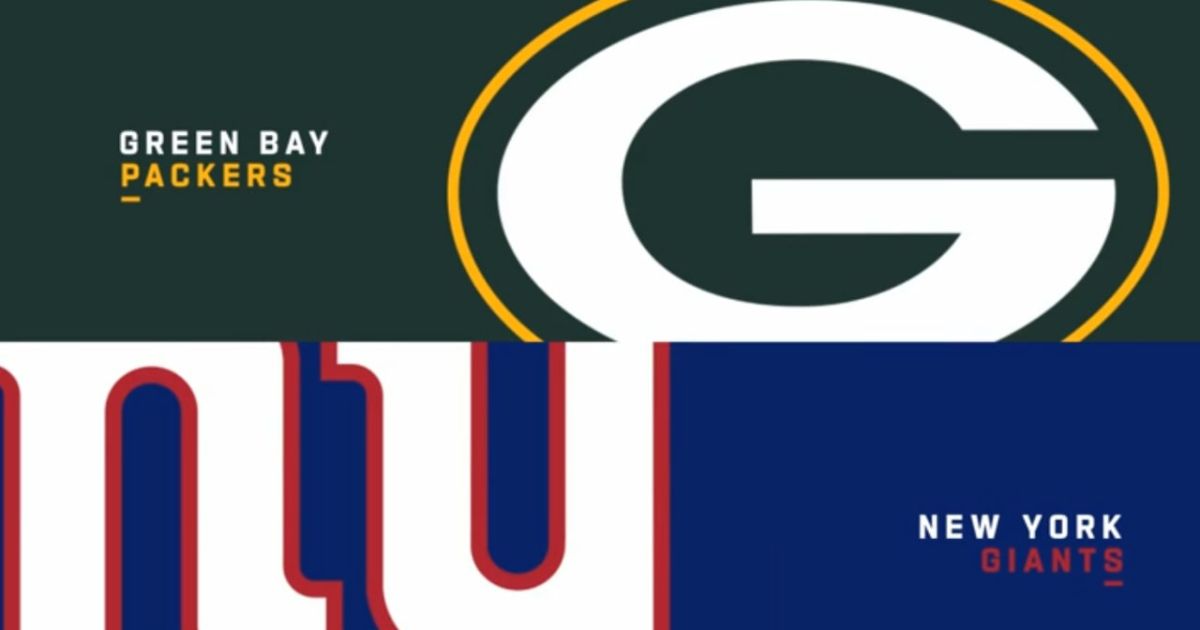 Here is our Giants at Packers Betting preview for this NFL Week 5 matchup.
Giants at Packers Betting Odds
Here are the Giants at Packers Betting Odds, brought to you by YouWager.lv:
Giants +8
Packers -8
Total: 41
As you can see, the Packers are -8 favorites to get the victory in Green Bay over the Giants.
This means that for you to win a spread wager on the Packers the team must win the game by 8 points or more or you lose the bet.
The Giants, the underdogs, is +8. This means that for you to win a wager on New York, the team can actually lose but by less than8 points.
If New York loses for more than 8 points, you lose your wager.
When it comes to the total, you can bet on the combined score of the two teams at the end of the game to be inferior or superior to 41 points.
Read our Eagles at Cardinals Week 5 preview.

Giants at Packers Betting Preview
Here is our Giants at Packers Betting preview:
Aaron Rodgers, the reigning NFL MVP is taking on Saquon Barkley and the Giants, on Sunday morning in London.
Both of these squads are currently 3-1, and, with a victory, the Packers will be able to claim the first spot in the NFC North.
Learn How to Bet on Sports with this simple guide.
New York Giants
If the Giants grab the victory, they will be able to claim the second spot in the NFC East just behind the unbeaten Eagles.
The arrival of coach Brian Daboll this season it's been great for New York as this is the first 3-1 start for the team since the 2011 season when the Giants managed to claim the Super Bowl.
But Daboll is just part of it, as Saquon Barkley has been unstoppable as he leads the league with 463 rushing yards, and he is also ranking seventh among all running backs with 5.5 yards per carry.
Last week versus Chicago, Barkley managed to come up with 162 scrimmage yards total.
When it comes to who is going to be playing the starter for New York, chances are that it will be Daniel Jones who will be assuming his role once again as Tyrod Taylor's injury situation is not as good as that of Jones.
Green Bay Packers
When it comes to the Packers, Aaron Rodgers and co. have been able to adjust pretty well to the absence of Davante Adams.
With Adams now part of the Las Vegas Raiders roster, Green Bay has decided to focus on its running game.
While NY was Saquon, the Packers have Aaron Jones and AJ Dillon.
Jones currently possesses a total of 408 scrimmage yards plus 2 touchdowns in what's still a very young season while Dillon has 280 overall yards and one touchdown.
Check out our Cowboys at Rams NFL Week 5 preview.
Giants at Packers Betting: Things to Watch For
Next in this Giants at Packers Betting preview, a couple of key factors to watch for.
Will Daniel Jones Be the Starter?
Although we believe Jones is going to be the starter, this still has not been confirmed as he is still not 100% recovered from a sprained ankle injury he suffered in the game versus the Bears.
And, even though it is Jones that jumps to the field as the starter on Sunday, chances are that he will not be at 100% of his full capacity.
Can Rodgers Keep Good Chemistry with Romeo Doubs?
Although Rodgers was turning to Randall Cobb and Allen Lazard as his main targets.
But recently, Rodgers has been trusting his passes a lot to rookie Romeo Doubs.
Currently, Doubs has managed to catch two touchdown passes for 13-of-16 total targets. And that is just in the previous two weeks.
Can Both Opposite Offenses Slow Down the Opposite Running Game?
The Packers currently rank 22nd in the league both in net yards and rushing yards, while the Giants are ranking28th in rushing yards allowed and 27th in yards per carry.
So, it is easy to see how 450 yards can be easily achieved in this London game.
What can truly be game-changing factors are red-zone defense and third downs.
Read this preview of Bengals at Ravens Week 5.
Giants at Packers Betting Trends
Now in this Giants at Packers Betting preview, here are some of the most significant trends to consider when getting your action on this particular game:
New York is currently 3-1 ATS this year, and they are also 1-0 across the spread on the road.
The giants have not intercepted a single pass this year.
Aaron Rodgers is 6-1 in his previous 7 games without acquiring a single interception.
Rodgers has won 4 of 5 career starts versus the Giants.
In 5 games, Rodgers, a 4-time MVP managed to toss 15 touchdowns and acquired a low 4 INTs, averaging 298.8 passing yards while maintaining a 103.2 quarterback rating.
Giants at Packers Betting Prediction
Last but not least, we have our prediction for this Week 5 game between NFC franchises:
These two teams are currently struggling to stop the run, but only one of them has a 4-time MVP quarterback as their starter.
Let's put it in simple terms:
The Giants don't count on a lot of offensive power to keep up with Rodgers or a lot of secondary strength to contain him.
And this going to be truer in a neutral field, in a different country.
Giants at Packers Betting Pick: Packers -8
Thank you for checking out this Giants at Packers Betting preview, we wish you the best of luck with your action on this game.