Eagles at Cardinals Betting Odds and Game Preview, NFL Week 5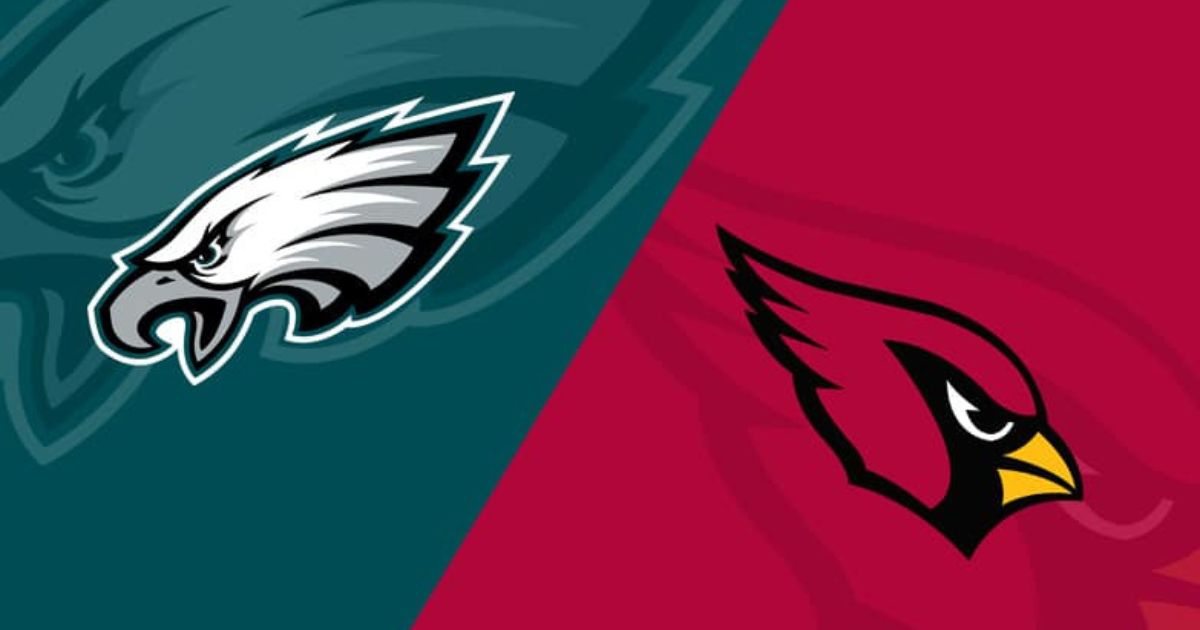 Check out our Eagles at Cardinals Betting preview and latest odds for this Week 5 Sunday clash at State Farm Stadium.
Eagles at Cardinals Betting Odds
These are the Eagles at Cardinals Betting Odds, brought to you by YouWager.lv:
Eagles -5
Cardinals +5
Over/Under for the game has been set at 49
As we can see, the Eagles are road favorites to get the victory in the desert.
If you place a bet on the Eagles, then the team must win for more than five points for you to collect profits.
If the team wins, but by less than 5 points, you lose the wager.
When it comes to the Cardinals, they are 5-point underdogs, and this means that they can lose the game by less than five points and you can still collect your profits.
If the team loses for more than 5 points, you lose your wager on Arizona.
The total has been set at 49, and this means that you can make a wager on both teams' combined score at the end of the game to be higher or lower than 49 points.
Check out these FREE NFL Week 5 Betting Picks.

Eagles at Cardinals Betting Preview
Now it's time for our Eagles at Cardinals Betting preview.
The Eagles are flying to Arizona to face the Cardinals in what promises to be a fierce battle of birds in the desert.
This is going to be a great game between a quarterback that is already in the MVP conversations in Jalen Hurts and Kyler Murray, one of the top-paid quarterbacks in the league.
Philly is the only team after four weeks of action that remains undefeated. And this is a huge feat for the Eagles as this is the first time since the 2004 season, when they managed to start 7-0.
The Cards acquired a couple of difficult victories over the Raiders and the Panthers.
And despite the suspension of DeAndre Hopkins, the receiving area of the team has been in great shape as Arizona managed to sign Marquise Brown during the offseason.
But the big questions for the Cardinals and their performance are around their defensive line.
Read our Cowboys at Rams NFL Week 4 Betting preview.
Things To Watch For
AJ Brown was a phenomenal addition by the Eagles, and he seems to be on his way to acquiring 1700 yards in what is his debut NFL season.
But the main star of the team is, doubtlessly, Jalen Hurts, who is in his third year of professional action.
These are the numbers for Hurts so far this season:
1,100+ passing yards
205 rushing yards
4 touchdown passes
4 rushing touchdowns
In fact, Hurts already improved his 2021 percent completion rate from 61.3 to 66.7, and he also leads the league in yards per pass attempt (9.1)
Everybody definitely agrees with the fact that Hurts is ready to demolish the figures of his first two seasons in the NFL.
Now Hurts is on his way to a face-off versus one of the worst defensive lines in the league.
The Cards will definitely have problems controlling Hurts' passing, but they will be more efficient in containing Murray on the ground.
And this is clear after we study the current figures as the Cards' have allowed rival quarterbacks to amass a low 16 total rushing yards.
Learn How to Bet on Sports with this simple guide.
Eagles at Cardinals Betting: All-Time Series
Next in this Eagles at Cardinals Betting preview, let's talk about the all-time series.
Eagles and Cardinals have played a lot of games with each other, a total of 121.
It's Arizona that leads the all-time series 60-56-5.
The Cardinals are underdogs for this particular game, but they have acquired the victory over Philly 6 of the past 8 times they faced each other.
This includes the latest win, which took place in December 2020, with Arizona taking a 33-26 victory.
Both Hurts and Murray managed to combine for744 air yards and 6 passing touchdowns in that particular contest. The game also featured 92 ground yards and 2 rushing touchdowns.
Eagles at Cardinals Betting: Trends and Stats That Matter
Now in this Eagles at Cardinals Betting preview, let's take a look at a few stats and trends that can help you make better decisions when getting action on this particular game.
Philly is 3-1 ATS this year.
Cardinals are 0-2 across the spread as a home underdog.
Arizona has surrendered 25.7 points per matchup this current season.
Hurts and Philadelphia are 9-1 in the previous 10 games where they have scored 24 points or more.
Since Kliff Kingsbury became Arizona's coach, the team is 12-3 in October.
Eagles at Cardinals Betting Prediction
Last but not least in this Eagles at Cardinals Betting preview, our prediction for this game:
The Cardinals have a few positive things going on for them, but chances are that they don't possess the defensive power to slow down Jalen Hurts and the Eagles.
So, with a very deficient defensive line by the Cards versus an offensive led by Hurts, chances are the Eagles will return to Philly with another valuable victory that will allow them to remain the only undefeated team in the league.
Thank you for checking out our Eagles at Cardinals Betting preview, best of luck with your action on this game!