Bengals at Ravens Betting Odds and Game Preview, Week 5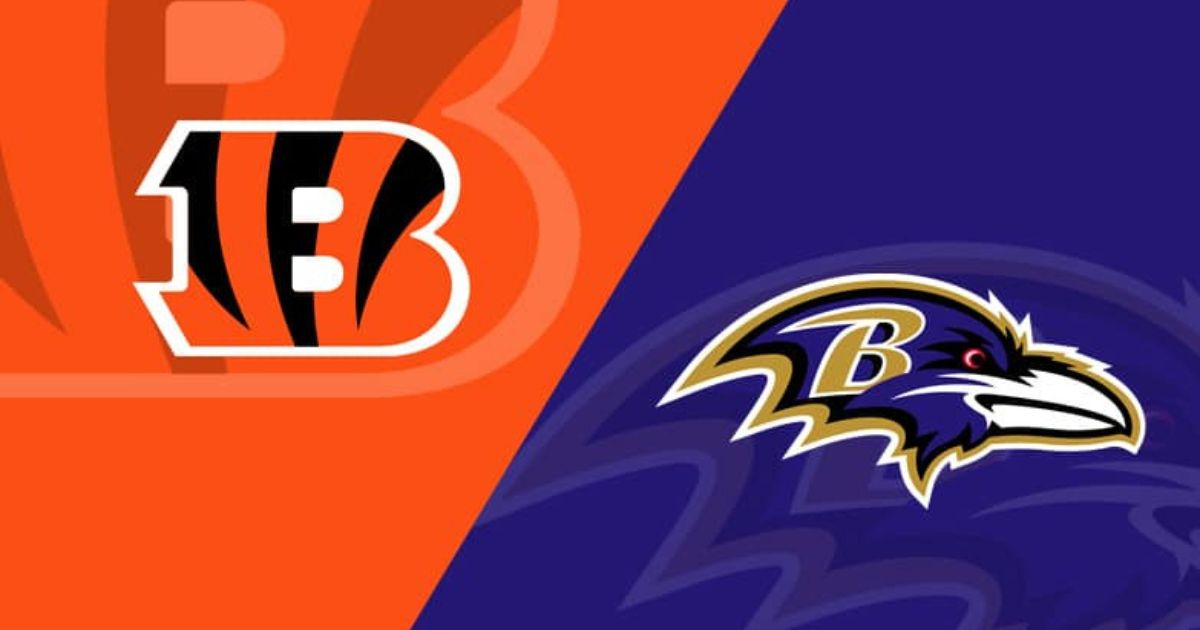 Here's our Bengals at Ravens Betting preview for this week 5 matchup taking place in Baltimore.
Bengals at Ravens Betting Odds
Here are the Bengals at Ravens Betting odds, brought to you by YouWager.lv:
Bengals +3.5
Ravens -3.5
Total: 48 Over/Under
As you can see, the Ravens are -3.5 favorites to get the victory at home. This means that Baltimore must win by 4 points or more for you to collect your profits.
If the Ravens win, but by less than 4 points you lose your wager on Baltimore.
When it comes to the Bengals, you can place a +3.5 underdog wager, and the team can lose by 4 points or less and you can still collect earnings.
If Cincinnati loses the game by more than 4 points, you lose your wager.
The total for this game has been set at 48. This means that you can place a wager on both teams scoring a combined more than 48 points or less than 48 points.
Check out our Eagles at Ravens Betting preview.

Learn How to Bet on Sports with this simple guide.
Bengals at Ravens Betting Preview
Here is our Bengals at Ravens Betting Preview:
We are in for a Week 5 treat this Sunday when the two best teams of the AFC North clashes in Baltimore.
This is likely to turn into a very interesting game as two of the best quarterbacks in the league will go against each other, and we are of course talking about Lamar Jackson and Joe Burrow.
Baltimore Ravens
The Ravens, on the other hand, failed vs the Bills and finished with a 23-20 defeat to Buffalo in Week 4.
Despite holding the ball for more than 38 minutes, the Ravens offense wasn't able to generate a lot versus a very impressive Bills defense, managing to produce just 296 yards.
Let's add to that the fact that Lamar Jackson currently holds a 5-1 record in 6 starts versus NFC North rivals.
Lamar's stats definitely look quite solid during that span of time as he managed to complete 93 passes for 1159 passing yards, 9 touchdowns, and a low 3 interceptions.
Jackson has also rushed the ball a total of 79 times for a total of 530 yards and an extra two touchdowns.
Ravens' defense is looking pretty solid on paper, but it has not performed as expected as it has given up 315.3 passing yards, ranking 32nd in the league, and 25.0 points per matchup during the current season.
That being said, the experts believe Baltimore has enough defensive talent to come with big stops when they are required.
Baltimore did manage to hold Buffalo to only 23 points during their Week 4 meeting. And the team even forced the Bills to turn the ball twice.
We can say that is quite promising as the Bengals have turned the ball a total of six times this current season and they are currently tied for 12th in the league.
Here is our preview for Week 5 Cowboys at Rams.
Cincinnati Bengals
The Bengals had a rough start to their season as they suffered two straight defeats for a 0-2 record.
But those two defeats were enough of a wake-up call as the team improved their performance on their way to wins over the Jets and the Dolphins.
This is likely to turn into one of the toughest tests for Cincinnati this season.
So far, the Bengals have not faced off versus one of the who-is-who quarterbacks in the league.
Burrow's real test will definitely be Lamar as he has currently faced Mitchell Trubisky, Cooper Rush, Joe Flacco, and Teddy Bridgewater.
Cincinnati has been giving up an average of 258.3 yards per game over the past 3 weeks of action, and that is enough to rank ninth in the league during that period of time.
The Bengals starter is currently 43-of-67 on his passing over the previous two weeks of action for a total of 562 yards and 5 touchdowns without a single interception.
The last time these two faced off was in December 2021, Burrow finished 525 yards and 4 touchdowns.
And that clearly proves that Burrow has what it takes to step up when it comes to facing Baltimore.
Indeed, it will be quite interesting to see what Joe Burrow will be able to accomplish with this particular opportunity.
Check out these interesting NFL Week 5 Betting Picks.
Bengals at Ravens Betting Trends
Next, we have these Bengals at Ravens Betting trends to help you make the best choices when getting your action on this particular game:
Bengals are 3-9 SU in its last twelve October games.
Ravens are 6-4 SU in its last ten games versus the Bengals.
Bengals are 5-2 ATS in its last 7 games versus the AFC North.
Ravens are 10-5 across the spread in its previous fifteen games versus the AFC North.
Under has hit in each of the Bengals' last 9 matchups.
Under has hit 6 of Raven's last 8 matchups where they were set as favorites.
Bengals at Ravens Betting Prediction
Now it's time for our Bengals at Ravens Betting prediction:
We are giving the edge to the Ravens for this particular matchup.
Not only because Baltimore has won 5 of their last 7 meetings between the two teams, but also because they are simply the best of the two teams heading to this game at M&T Bank Stadium.
Now, it can be argued that Cincinnati is on a winning streak as they have won their last two, but the truth is that they are going against Lamar Jackson, one of the favorites to get the MVP honors this season.
Cincinnati is definitely facing a tough challenge, and this defeat can be the eye-opener they need if they want to at least make it to the postseason.
Thank you for checking out our Bengals at Ravens Betting preview, best of luck with your action on this game!