Chiefs at Cardinals Betting Odds and Game Preview, Week 1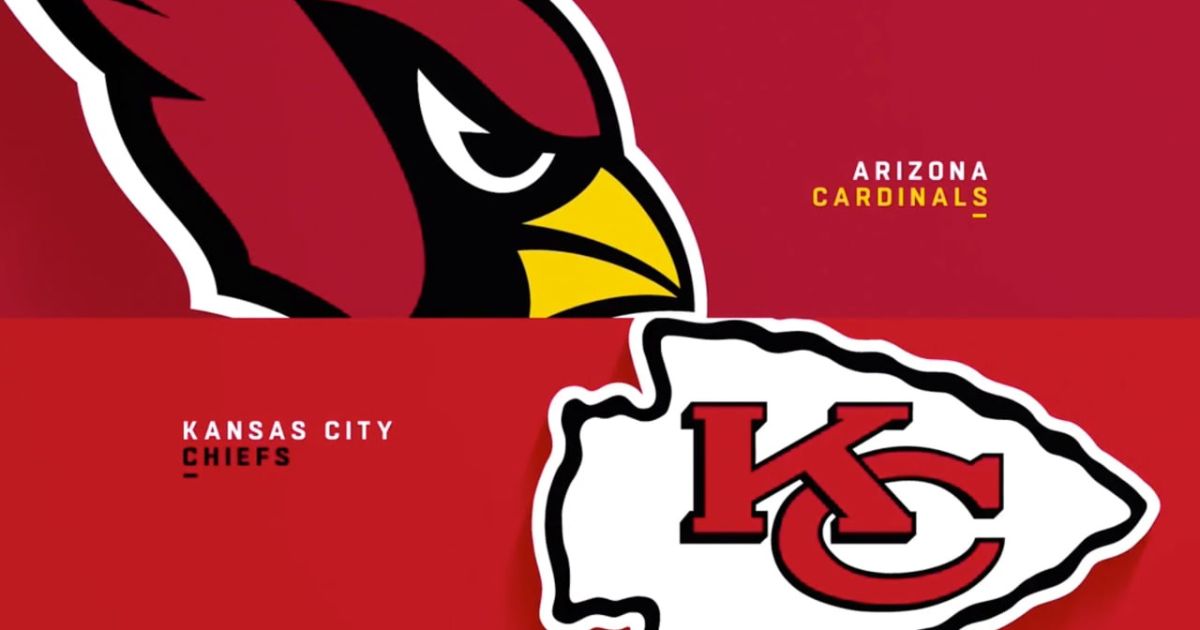 Here is our Chiefs at Cardinals Betting preview for this Week 1 clash. Kansas City is taking the road on Week 1 to play Arizona at University of Phoenix Stadium.
Chiefs at Cardinals Betting Odds
Here are the Chiefs at Cardinals Betting, brought to you by YouWager.lv:
| TEAM | MONEYLINE | SPREAD | TOTAL |
| --- | --- | --- | --- |
| KANSAS CITY CHIEFS | -160 | -3 -110 | O 53 -110 |
| ARIZONA CARDINALS | +140 | +3 -110 | U 53 -110 |
Point Spread
As you can see, the Cardinals are opening as +3 home underdogs to the Chiefs, who are -3 road favorites.
So, if you place a bet on the favorites Chiefs, the team must win the game by more than 3 points for you to collect.
If Kansas City wins but by less than 3 points, you lose your bet.
On the other hand, if you bet on Arizona, the Cardinals can lose the game by less than 3 points, and you can still collect your profits.
If the team loses but for more than 3 points, you lose your wager.
Money Line
As the favorites, a bet on the Chiefs will cost you a bit more for a lesser return because you are putting your money on the team that is most likely to get the victory.
So, for this reason, it is perceived as a safer bet.
In this particular case, for each $160 that you risk you can win $100.
A bet on the underdog, the Cardinals, will earn you more for a less risked amount.
And that is because this is the team that, according to oddsmakers, will have a tougher time finding the victory.
In this case, for each $100 you risk on the Cardinals, you can win an extra $140.
Total
When it comes to the total for this game, oddsmakers believe there will be a lot of points scored as they have set the over/under at 53.
This means that you can make a bet on the combined score of both teams at the end of the game.
Here is our Week 1 Steelers at Bengals betting preview.

Chiefs at Cardinals Betting Preview
2 of the most dynamic offensive lineups will be clashing on September 11 when the Cards and the Chiefs play their first game of the regular season.
Now, both of these squads will need to adapt to playing without their key offensive guys from last season.
That's because the Chiefs traded Tyreek Hill to Miami, and DeAndre Hopkins is under a six-game suspension, and won't see action in this game.
That being said, the teams are trying to adapt to the absence of these key stars.
The Chiefs signed free agents Marquez Valdes-Scantling and JuJu Smith-Schuster; plus, they also drafted Skyy Moore during the second round of the 2022 NFL Draft.
When it comes to Arizona, the team managed to reunite QB1 Kyler Murray with college buddy Marquise Brown.
Despite losing Tyreek, the Chiefs are still projected as one of the teams with the best chances of making it to the Super Bowl.
And as they are the better team, it is not surprising that Kansas City is short road favorites.
The big question here is: How is Arizona going to slow down Patrick Mahomes, one of the top 5 quarterbacks in the league?
Although Hill left, Mahomes still counts with an offensive line that is considered elite, and that includes names such as Creed Humphrey, Trey Smith, and Joe Thuney.
And, let's also consider the fact that the Chiefs will be going against a defensive lineup that will be missing Chandler Jones, who was sent to Las Vegas.
And what is worse, the Cards actually did not replace him. The team will have to rely on JJ Watt and Markus Golden to help fill that gap.
Simply put, the Cardinals will have a very difficult time trying to get the victory this time.
The truth is that the Cards are lacking defensively, and they just can't make up for losing Jones.
And, if the Chiefs can give Mahomes very strong protection, he will likely smash the rival defense.
Read our Bills at Rams Week 1 preview.
Chiefs at Cardinals Betting Tips
Here are the best Chiefs at Cardinals Betting tips so that you can take the best decision when getting action on this game:
Kansas City finished with 8 victories in seventeen games ATS last year.
The Chiefs across the spread record was 6-9 when they were 3.5 favorites or more.
The OVER hit in 10 games out of seventeen for the Chiefs last season.
Kansas City and its rivals combined for more than 53 points eleven times last year.
A total of 11 times last year, the Chiefs and their opponent combined for more than 53 points.
Arizona managed to cover the spread ten times out of seventeen games last season.
When set as 3.5 dogs or more, the Cardinals were able to cover 4-1 versus the spread last year.
In seventeen games last year for the Cardinals, 8 of those hit the OVER.
Cardinals gamed ended up with 53 points or more on 5 occasions last season.
Thank you for checking out our Chiefs at Cardinals Betting preview, best of luck with your action on this game!