Mattress Mack Historic Payout: Wins $75M on Astros Title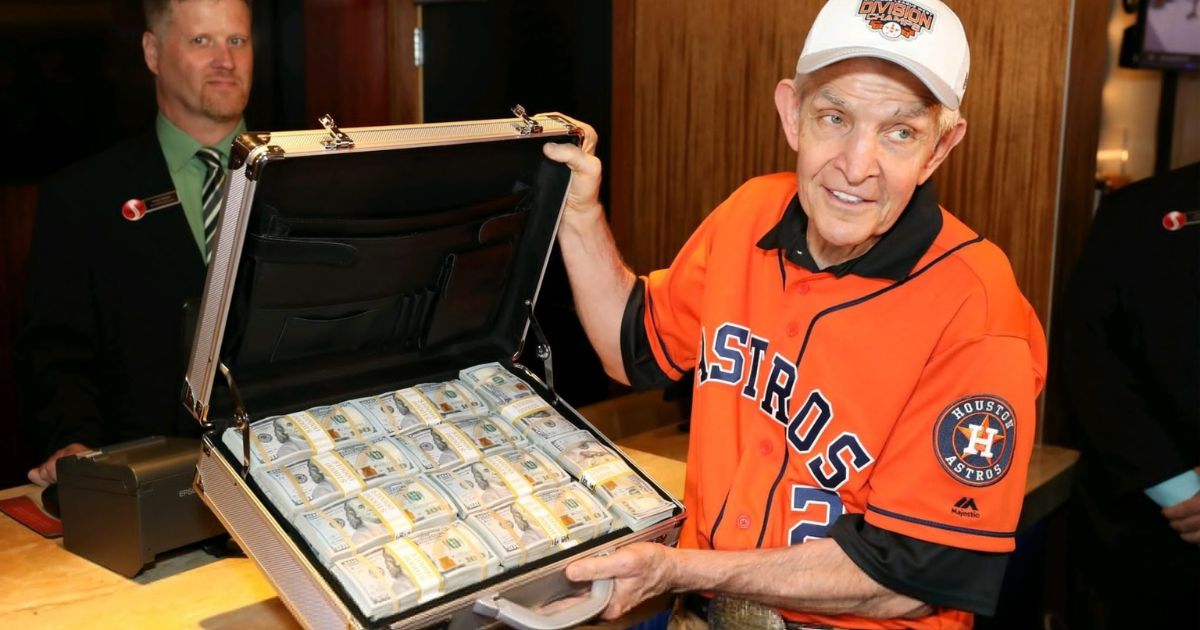 Back on Saturday Mattress Mack cleaned Las Vegas bookmakers as he made $75 million on the Astros winning the World Series, the largest payout in sports betting history.
Mattress Mack is a Texas furniture store owner who made a $10 million bet on the Astros winning the world series earlier this year.
Jim McIngvale, aka Mattress Mack, was enjoying the game in a front-row seat at Minute Maid Park. And, when the Astros clinched the World Series thanks to a 4-1 victory, Mack jumped with joy, knowing he was about to get paid, big time.
The first bet McIngvale made was a $3 million wager on Caesars Sportsbook's mobile app on the Astros getting the title with 10-1 odds, back on May 13.
Ken Fuchs, the COO of Caesars, released a company statement on Saturday night: "What can we say? We just wrote the biggest check in sports betting history to Mattress Mack for $30,000,000," Fuchs said.
READ: Top 10 Wide Receivers in the NFL.
Mattress Mack Won't Keep It All
This was the largest wager made by Mack, but it wasn't his only one as he put up other $7 million in bets in other books at +750 underdog odds, totaling $75 million in profits.
But McIngvale won't be able to keep it all.
Mack uses his wagering profits to pay clients who participate in sports promotions at his Gallery Furniture store.
This year Mack offered to pay back any client that spent at least $3,000 on furniture in his store and double back their cash if Houston won the World Series.
He will be using a large portion of his $75 million earnings to pay back happy clients who were part of the promo, and he will likely still get to keep a good portion of profits.
"Oh, it's definitely a win-win. These promotions just bring the brand to life and give us a ton of brand equity that we wouldn't have otherwise. The customers love it, so they're totally engaged and talk about it for years. Because it runs all season long, it probably ups the number of people following the Astros, too, because now they have a real vested interest in the team." Mack said.
Learn How to Bet on Sports with this simple guide.
Some bookmakers, in particular, Betfred didn't have that much fun mitigating their risk against Mack's successful wagers.
This sportsbook took a $1 million wager from McIngvale at 5-1 odds and had to pay back $5 million.
Fred Done, the owner of the company spoke about this:
"You had the guts … to put your money on the line. You put $1 million dollars on the Astros with me at five-to-one. They won. You deserve your money, and I'm paying you." Done said.
Mattress Mack's was the largest payout by Betfred in the 50-year history of the company.
I want to be Mattress Mack 100%#Postseason #WorldSeries pic.twitter.com/yzy0zlqszN

— YouWager.lv (@YouWager_FF) November 12, 2022