Cowboys at Eagles Betting Odds, NFL Week 6 Game Preview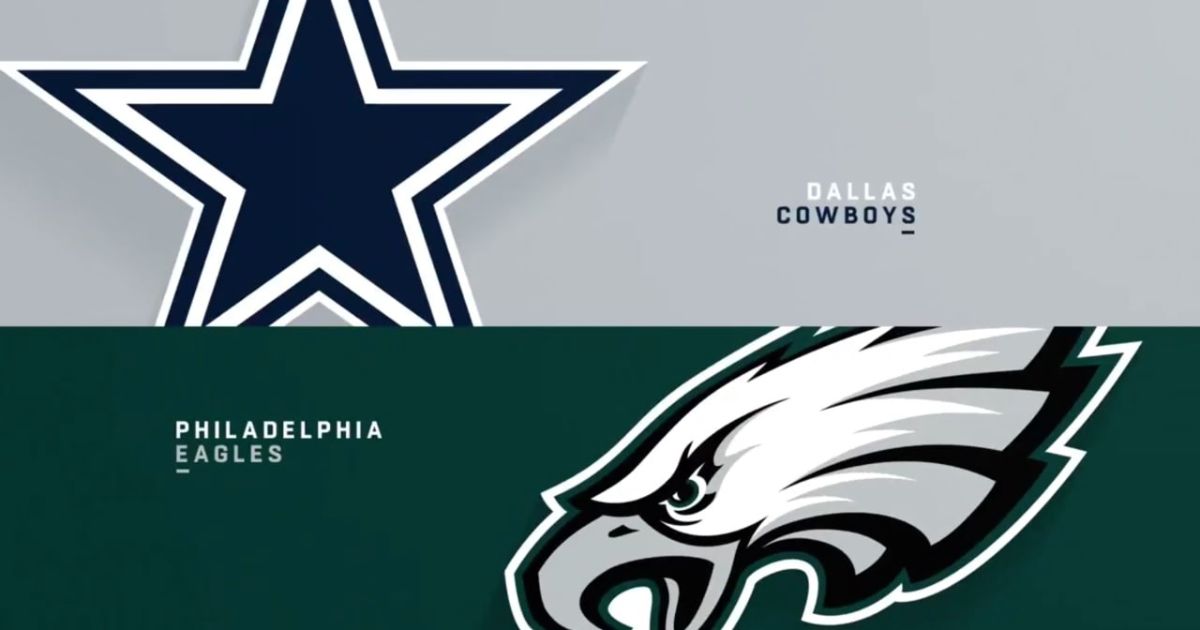 Here is our Cowboys at Eagles Betting preview, including the latest odds for this Week 6 Sunday matchup.
Cowboys at Eagles Betting Odds
These are the Cowboys at Eagles Betting, brought to you by YouWager.lv:
Cowboys +5
Eagles -5
Total: 42 Over/Under
As we can see, the Eagles are -5 favorites on the spread to get the victory at home vs the Cowboys, the underdogs at +5.
This means that for you to win a spread wager on Philly, the team must win by 5 points or more. If they win but by less than 5 points, you lose the bet.
When it comes to the Cowboys, the underdogs, the team can even lose the game by less than 5 points and you can still collect your profits.
If Dallas loses the game but for more than 5 points, you lose your bet on the Cowboys.
When it comes to the total, it has been set at 42 for this game.
This means that you can make a bet on both teams' combined score to be over or under 42 total points.
Read our preview for NFL Week 6 Bills at Chiefs.

Cowboys at Eagles Betting Preview
When the Cowboys and the Eagles, storied NFC East nemesis, are playing each other, there is really no need to create a lot of hype around the game as this is one of the most expected events for fans of the two rivaled franchises.
This game is definitely even more interesting as both teams are in a good position heading to the sixth week of NFL action.
Learn How to Bet on Sports with this simple guide.
Philadelphia Eagles
Fans of the Eagles are having a great time as their team remains the only one to still be undefeated heading to the sixth week of action.
Their last victory came on Sunday vs the Cardinals with a final score of 20-17.
That being said, and despite not having lost a single game so far this season, the Eagles have not been able to cover the spread two times so far.
First as a 6-point favorite over the Lions, and then as -5.5 favorites versus Arizona.
Dallas Cowboys
It's a good time for Cooper Rush as the second-string quarterback turned starter due to Dak Prescott's injury has managed to improve to 5-0 when it comes to career starts.
The last victory for Dallas in the hands of Rush came this past weekend during Week 5 as the most memorable of the pro football teams from the state of Texas managed to grab a 22-10 victory over the Rams.
The Cowboys were set as +5.5 underdogs for this game, but they managed to get the win over the current Super Bowl champs.
Starter Dak Prescott injured his thumb during the first game of the season for his team.
Prescott has been sidelined since then, and it will be at least two more weeks before he can start getting some real action.
Apart from the good work by Rush, DL DeMarcus Lawrence has also proven to be a key part of this Dallas squad.
Check out our preview for Week 6 Commanders at Bears.
Cowboys at Eagles Betting: Head-to-Head
Dallas was 2-0 SU and across the spread versus Philly the previous season.
Dak managed to throw for three touchdowns in what was his return from an ankle injury, and Dallas managed to cover as -3.5-point favorites in what was a 41-21 victory over the Eagles back on September 27, 2021.
Prescott also managed to throw for five touchdowns and Dallas covered as 6.5-point favorites in a 51-26 win at Philly on January 8, 2022.
Dallas is 3-0 S and across the spread in the previous three head-to-head matchups and the Over is 3-0.
Thank you for checking out our Cowboys at Eagles Betting preview, we wish you the best of luck with your action on this particular game.