Colts at Texans Betting Odds and Game Preview, NFL Week 1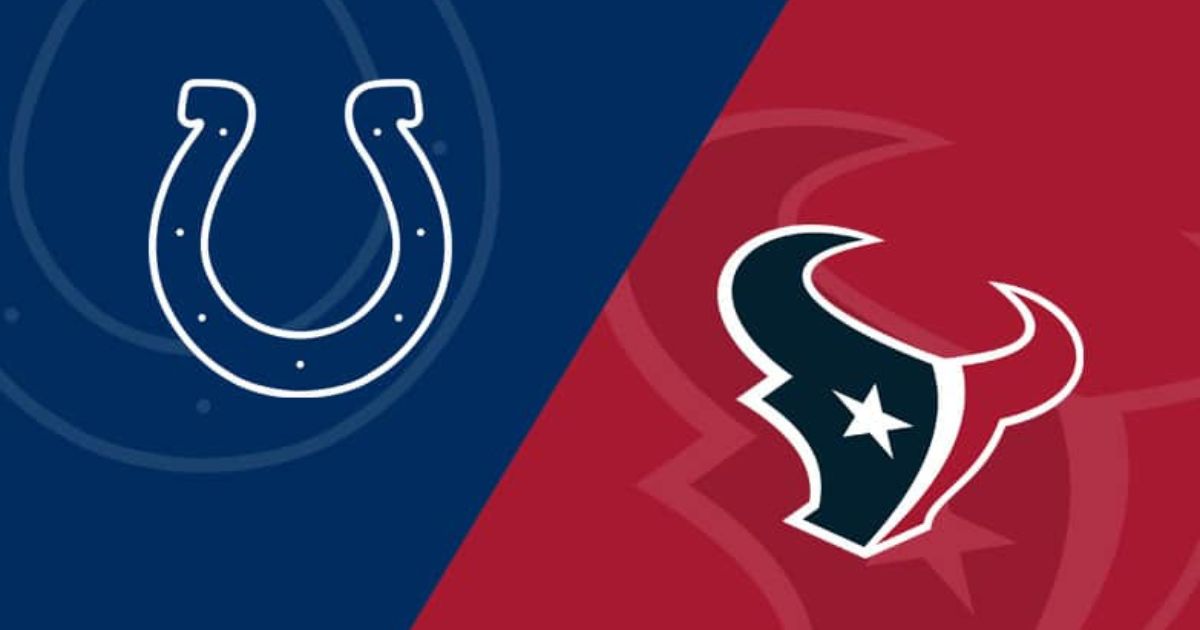 Here is our Colts at Texans Betting preview, including fresh odds for this NFL Week 1 game.
Week 1 features an AFC South clash between the Indianapolis Colts and the Houston Texans on September 11.
Indy is debuting a QB upgrade from Carson Wentz as the starter for the Colts will be former Falcons QB1 Matt Ryan, who is ready for his first regular-season start with his new team.
The Colts brought Ryan with the goal of improving the passing game for an elite rushing attacking line that is led by no other than Jonathan Taylor.
The Texans, on the other hand, kept Davis Mills as their number one despite good chances to find a replacement for him during the NFL Draft and free agency.
Davis, who is in his NFL sophomore year will be trying to prove that he deserves the position.
Read our 49ers at Bears preview for their Week 1 game.
Colts at Texans Betting Odds
These are the Colts at Texans Betting Odds for their Week 1 clash, brought to you by YouWager.lv
| TEAM | MONEYLINE | SPREAD | TOTAL |
| --- | --- | --- | --- |
| INDIANAPOLIS COLTS | -360 | -8 -110 | O 44 -110 |
| HOUSTON TEXANS | +280 | +8 -110 | U 44 -110 |
Point Spread
The Colts are huge -8 road favorites over the Texans at NRG Stadium.
This means that Indy must win the game by more than 8 points for you to collect your bet profits.
The Texans are +8 home underdogs for this game. This means that they can lose the game by less than 8 points and you can still win the game.
If Houston loses for more than 8 points, you lose your bet.
Money Line
On the money line, favorites Indianapolis are set at -360, and they can get you $100 for each $360 you bet.
A bet on the Texans is much more profitable as for each $100 you risk you can get $280.
Total
The total for this game has been set at 44. This means that you can bet on the combined score of both teams at the end of the game to go under or over 44 total points.
Check out our preview for the Steelers at the Bengals Week 1 game.

Colts at Texans Betting Preview
Now it's time for our Colts at Texans Betting preview for the game:
Despite a few brilliant flashes last season, The Texans ended up ranking near the bottom in a lot of defensive categories, including run defense.
A weak defense facing guys such as Taylor and Nyheim Hines, well, the best of luck!
This can go south really quick for Mills in the pocket as the offensive line by Houston doesn't match at all Indy's offensive lineup, led by DeForest Buckner
Needless to say, this will be a game where the Colts are likely to have full control for most of the time.
That being said, the Texans might be just good enough to defeat Indy ATS bettors with a close score.
Colts at Texans Betting Tips
Last but not least, we have some Colts at Texans Betting tips to help you make the best choice when getting action on this particular Week 1 game:
The Colts went 10-7 for a 59% ATS total last season for the 7th-best mark. When it comes to road games the mark was 6-2.
Although they finish with a poor 4-13 record last season, the Texans were able to finish with an 8-9 ATS record in 2021. This includes a 5-4 across the spread playing at home. And that was tied for the 6th best mark.
The Texans and the Colts tied at 8-9 on the Total last season. But they still managed to rank the NFL's top half in such category.
The Colts have not won their Week 1 game in 8 straight seasons.
Thank you for checking out our Colts at Texans Betting preview, best of luck with your action on this game.