NFL Trade Deadline Implications After Week 8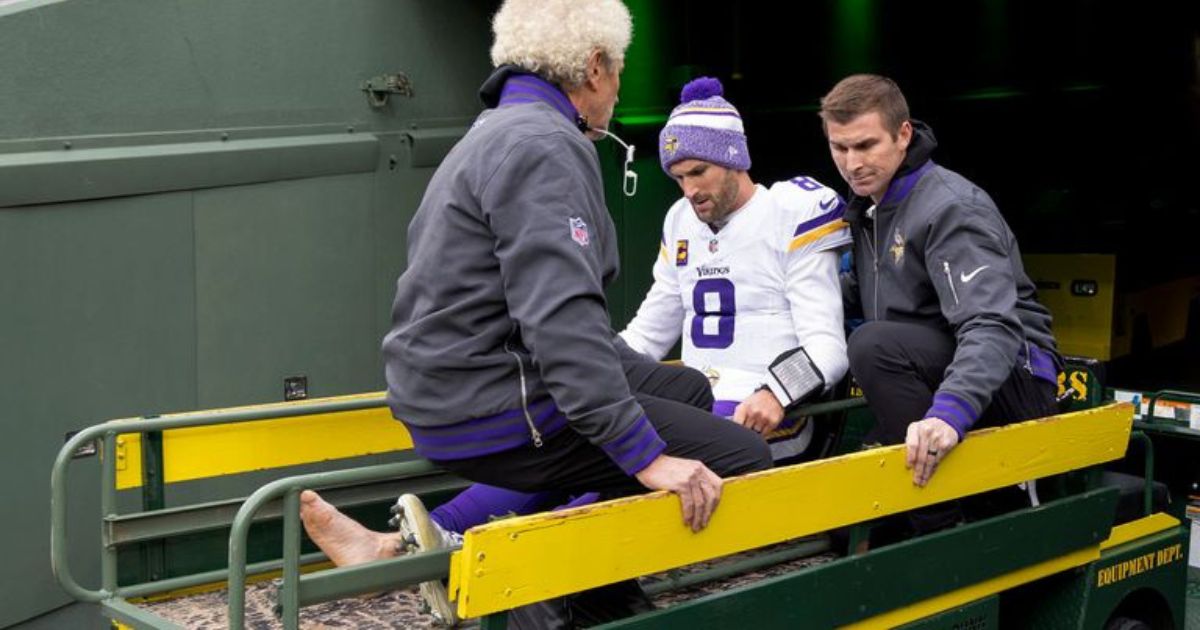 Here are the NFL Trade Deadline Implications after Week 8, with the deadline on Tuesday at 4 p.m. ET.
Such deadline needs to happen later in the season to give teams more time to assess if they are genuinely in the running for the playoffs and if they ought to trade or acquire impact players.
However, we only have till October 31st, so certain teams will need to work swiftly over the next 24 to 48 hours to figure everything out.
We were a little taken aback by how teams were holding off on making a decision until after Sunday's events. Really, though? Are you really going to let this come down to one game's outcome? That is essentially the extreme overreaction.
Therefore, we believe that a trade-deadline-themed overreactions column, where we evaluate a few possible takeaways from the weekend's games, is appropriate, given that we know that teams throughout the league were sitting around last week ready to overreact to Week 8 results.
We begin in Tennessee, where one of the day's most amazing stories was written by a rookie.

NFL Trade Deadline Implications: Titans, Bye Ryan Tannehill, Welcome Will Levis
Here are the NFL Trade Deadline Implications after week 8 for the Titans and Ryan Tannehill.
Due to a right ankle injury, Tannehill will not participate in this game. According to Titans coach Mike Vrabel, both of his backup quarterbacks will play. That included Malik Willis, the Titans' third-round selection in 2022, and Will Levis, the 33rd overall choice in this year's draft. Well, Levis was the only Titans quarterback to complete a pass in this game, and Willis had two touches for four yards; it seemed like the right call, since Levis was fantastic.
In his debut, Levis uncorked four touchdown passes, three of which went to DeAndre Hopkins. He was not afraid to send the ball down the field to Hopkins. He became just the third player in NFL history to toss as many passes in their first career game, following Fran Tarkenton (1961) and Marcus Mariota (2015), according to the Elias Sports Bureau.
The Titans had not thrown a single touchdown of thirty or more air yards in any of their previous 42 games combined. Three of them were thrown at least thirty yards downfield.
Overall, Tennessee defeated Atlanta, a team that opted not to select Levis or any other quarterback in the 2023 draft and waited until Week 8 to bench a manifestly overmatched Desmond Ridder. Levis completed 19 of 29 passes for 238 yards without giving up a touchdown.
Levis didn't appear like the man who fell into the top of the second round of the draft; instead, he looked a lot more like the player we all assumed would be selected in the first round. Tannehill is probably going to have to miss another game when the Titans play in Pittsburgh on Thursday. If that's the case, the rookie for the Titans had a real eye-opening Sunday.
Conclusion: NOT AN EXAGGERATION
Injuries are taking quarterbacks out of the NFL like flies, and Tannehill is nearing the end of his contract. You must pay him $15 million for the remainder of the season if you trade for him this week. That's a reasonable price for the services of a capable starting quarterback if you think he'll recover from his high ankle sprain quickly (and there's no reason to assume it's a long-term issue).
Once more, in each of the previous two drafts, the Titans selected a quarterback in the first three rounds. Tannehill's exclusion from their 2024 plans is evident. Between now and Tuesday afternoon, they ought to take whatever they can get for him. If the return is sufficient, they might even wish to think about paying a portion of the remaining income.
Whatever the case, Levis' effort on Sunday earned him at least one more start, and the Titans have every right to give him the rest of the season. Their offensive looks better than it has all year.
NFL Trade Deadline Implications: Should The Vikings Trade for Tanehill?
Here are the NFL Trade Deadline Implications after the Kik Cousins injury in Week 8.
Kirk Cousins, the quarterback for the Vikings, looks to have torn his Achilles tendon and will miss the remainder of the season. It's a terrible break for Minnesota, who has won three straight (including their stunning victory over the 49ers on Monday night) to improve to 4-4 and close to first-place Detroit (who the Vikings still have two games left to play) in the NFC North.
It appears that youngster Jordan Addison has emerged as a standout in lieu of receiver Justin Jefferson, who is expected to return from his hamstring ailment before the season ends. After defeating Green Bay on Sunday, the Vikings appeared to be a serious postseason contender. If they intend to try to build on that success, it would be prudent to replace Cousins with an experienced quarterback.
Conclusion: OVERREACTION
The Vikings need to be honest with themselves in this situation, putting aside the reality that Tannehill would need to pick up a new offense quickly and that he is currently injured. Despite their current winning streak, they haven't been the same club this year as the one that won all those one-score games to earn the division title last season.
It's likely that they will search the free agent market for a short-term quarterback answer or the draft the next year for a long-term quarterback, or perhaps both. I fail to understand why they should be trading draft picks for a temporary QB fix during this obviously impending rebuilding phase.
Does anything from Tannehill's past persuade you that he's the right person to coach you to a Super Bowl victory? Some teams, in my opinion, could be a good quarterback away from being genuine contenders. The Jets, perhaps? Perhaps.
The Falcons? Possibly. However, I think the Vikings would be deluding themselves—not to mention undervaluing Cousins—if they thought they could simply bring in a seasoned player, plug him in, and achieve the same outcomes they were.
The Vikings must swallow hard, and if the proper offers come in over the next several days, they may even consider trading away players like edge rusher Danielle Hunter. Going 4-4 is a difficult strategy, and I doubt they'll succeed. However, it's the appropriate thing to do if they're being truthful with themselves.
NFL Trade Deadline Implications: Should The Jets Trade for Tanehill?
Here are the NFL Trade Deadline Implications for the Jets after week 8.
I'm not sure whether my eyes or my spirit will ever heal from what we saw on Sunday at Jets vs. Giants. On 22 carries, the Jets amassed 58 running yards. Within their own area, they were down two fumbles. They didn't make the Giants commit an error.
The Jets were responsible for nine penalties, several of which allowed the Giants to extend drives that they plainly could not have without their help. They only converted one third-down until the fourth quarter, going 2 for 15 on those attempts. And they triumphed.
The Giants had to start Tommy DeVito at quarterback when Tyrod Taylor was injured in the first half and they were without Daniel Jones, which is why they prevailed. DeVito did not complete a pass until overtime, when he connected Saquon Barkley on a couple behind the line of scrimmage, demonstrating their evident disinterest in allowing him to do so. The Giants attempted to run everything through Barkley and hold onto the ball as long as the Jets continued to make mistakes.
Who knows, too? In the last two minutes, the Giants could have survived if Graham Gano had made a 35-yard field goal. However, he didn't, and Zach Wilson, the quarterback for the Jets, made two crucial clutch throws to put the team in position for a game-winning field goal. The Jets went on to win in overtime.
After the game, the Jets players admitted they didn't know how they won. It was on the field that wide receiver Garrett Wilson informed me, "We had no business being in that game." Nevertheless, the Jets prevailed, and despite losing Aaron Rodgers to an Achilles injury on the fourth play of the campaign, they are now 4-3.
Conclusion: NOT AN EXAGGERATION
The Jets, not the Vikings: why? Because the Jets have an additional experienced option. Whatever you think of Wilson, he has started 28 NFL games, and before to Sunday's disaster, he was actually playing better. For what it's worth, he managed to pull off clutch game-tying and game-winning drives when it mattered, despite the controversy.
Tannehill is an additional option if you're the Jets, who received a ton of salary space back when Rodgers accepted a preseason pay reduction. As Wilson plays, he has time to become familiar with the offense.
Let your run game and defense carry you through games as they have been, and if Wilson starts to struggle mightily once more, you can turn to Tannehill. Since Tannehill's contract expires this year and he won't stand in Aaron Rodgers' way in 2024, it is not an Aaron Rodgers issue.
With the exception of the quarterback, the Jets' roster is in better form than the Vikings', so this one makes more sense. When a team feels like it should be in the playoffs, having a veteran in the quarterback room helps prevent the kind of problems that could arise.
49ers Need Another Christian McCaffrey-Like Move
These are the NFL Trade Deadline Implications for the 49ers after week 8.
Do you recall how the Niners destroyed the Cowboys 42-10 in Week 5 to move to 5-0? We were all quite little. Gold and red stars in our sight. How were we to know what lay ahead?
The 49ers have already dropped three straight games since that Sunday night: one each against the suddenly dominant Bengals at home on Sunday, one each at Cleveland and Minnesota. They are the first team since the 2020 Steelers to start 5-0 or better and then lose three straight, according to ESPN Stats & Information.
The 49ers are one half-game behind the Seahawks in first place in their division when they wake up on Monday. They would be the NFC's sixth seed if the season ended today, and they would play a road game in Detroit on wild card weekend to begin the playoffs.
In their previous five games, the Niners scored thirty points or more, and in their last three games, they have scored precisely seventeen points each. Joe Burrow and Cousins just destroyed their renowned defense twice in a span of seven days. Week 5 seems like a long time ago, and something is not quite right.
Conclusion: OVERREACTION
They might benefit from adding a defensive player, perhaps for the defensive line or as a cornerback. They have undoubtedly been keeping an eye on the market for those jobs. However, I fail to see why they require a change as significant as the McCaffrey swap.
Although wide receiver Deebo Samuel and left tackle Trent Williams haven't played for the team in a few weeks due to injury, it's feasible that both players will return soon. San Francisco depends heavily on these players, and when they get back, the offense ought to perform better.
Furthermore, I don't believe Fred Warner, Nick Bosa, and company have lost their defensive acumen. Bosa recently acknowledged that he was rusty at first of the season because to his offseason contract holdout; perhaps he improves with time.
The Niners are a great team, and they are in a slump right now. I don't think they need to dump a ton of picks to attempt to fill some gaps. They'll be alright.
Chiefs Must Acquire DeAndre Hopkins From Titans
These are the NFL Trade Deadline Implications for the Chiefs after week 8.
Or any more seasoned wide receiver, I guess? The Chiefs' inexperienced wide receiver group still causes problems for them almost every week, whether it's drops or small errors that cause drives to stall.
Sunday marked the first loss for Kansas City against the Broncos since 2015, two years prior to Patrick Mahomes' draft selection by the Chiefs. The performance was utterly boring. Mahomes threw 0 touchdown passes and picked up two interceptions. Kansas City managed just three field goals from Harrison Butker. The Chiefs only gained 275 yards while turning the ball over five times. Furthermore, none of the ten guys who received Mahomes' throws on Sunday had 60 receiving yards.
It was a bad day at work for the reigning champions.
Conclusion: OVERREACTION
Hopkins was affordable for the Chiefs. Only roughly $600,000 will be his take-home pay for the remainder of this season, and his $13 million salary and bonus in 2024 are not assured. However, the Titans remain one game away of a postseason berth after their victory on Sunday, and they may not be prepared to sell veterans.
Furthermore, the Chiefs have a wealth of young wide receiver skill, and they shown in 2022 that they have the capacity to nurture young players throughout the course of the season.
It would be a mistake to overreact to Sunday's loss, which was their second of the season. Mahomes was receiving IVs all day due to symptoms like the flu. The Broncos, who had just fallen to the Chiefs two weeks prior, were essentially playing in their Super Bowl.
Every season, Kansas City can expect one or two of these: games in which the Chiefs somehow manage to defeat their own team. They won't turn the ball over five times in a game, and adding a veteran to the roster isn't a move that would guarantee that it would happen in the first place. If I have 90% confidence in the 49ers' success, I have 110% confidence in the Chiefs' as well.
Let it go, watch out for Mahomes' fluid intake, and be ready for the Dolphins game in Germany the following week.
At YouWager.lv you can wager on the different betting types, such as moneyline, spread, and total, and you can bet either on your favorite team or an undervalued underdog, always with the best and latest wagering lines. Open your account now and receive a 100% bonus on your first cryptocurrency deposit, just click below:

NFL Trade Deadline Implications After Week 8 by YouWager.lv.