Ohio State vs Purdue Betting Predictions, Odds Week 7 2023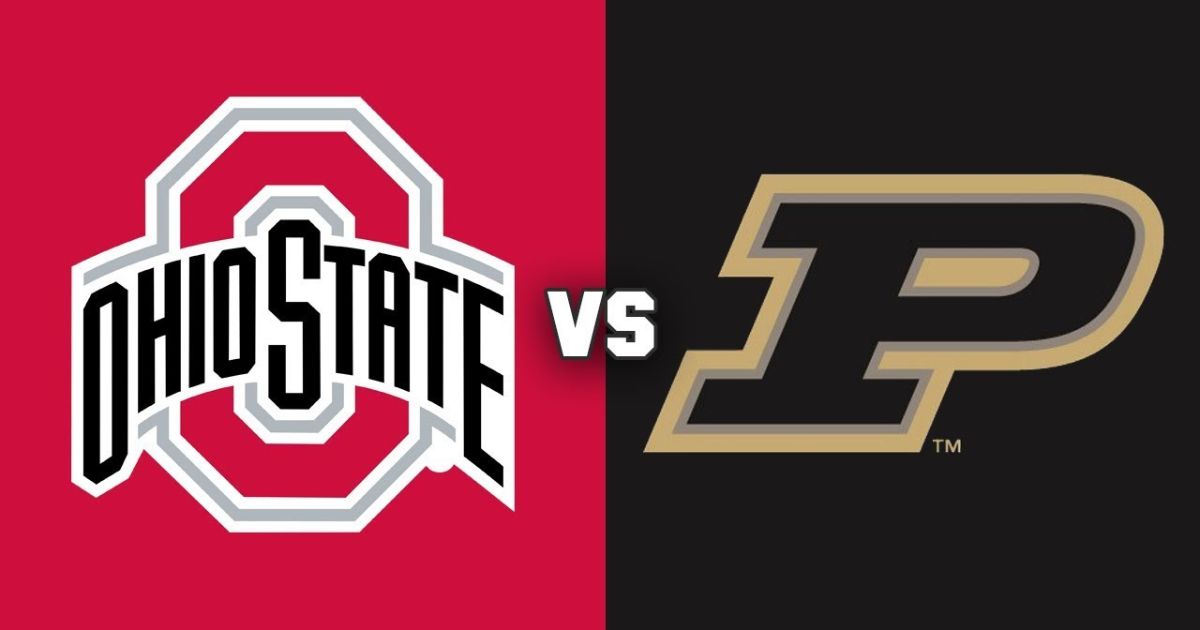 Take a look at our Ohio State vs Purdue betting preview. Find out which team we think will win and cover the spread in this NCAA battle before the season starts.
When it comes to passing attempts, Ohio State's attack is 57th.
Quarterbacks who are playing against Purdue have a passer rating of 73.3.
Ohio State vs Purdue Betting Odds
Here are the Ohio State vs Purdue Betting odds:
Ohio State -19
Purdue +19
Total: 49.5 Over/Under

Ohio State vs Purdue Betting Preview
Ohio State and Purdue play each other in college football this week on Saturday, October 14 at 12:00 ET. The Buckeyes will come to Ross-Ade Stadium to play the Boilermakers. The game will be shown on PEAC.The Ohio State Buckeyes are 19.5 point favorites to win this Big Ten game on the road. Can they win on the road and cover the spread?
Ohio State Preview
With a 5-0 record, the Ohio State Buckeyes are still unbeaten going into this week's game against Purdue. Their last game was against Maryland, and they won 37–17. Ohio State has a +24.8 score difference this season. There has been a favorite in all three of their games, giving them a 2-1-1 away games record.
At this point in the season, Ohio State has a 1-3 record against the spread. In all of their games, the average score has been 45.2 points, and the average over/under has been 59.2 points.
In their game against Maryland, the Buckeyes tried 29 passes, which gained 320 yards and led to two touchdowns. They kept up an average of 2 yards per run on the ground, which led to one touchdown.
The Ohio State football team beat Maryland, and quarterback Kyle McCord threw for two scores. His passer rating was 125.65, and he completed 65.5% of his passes, which added up to 320 yards.
Ohio State's defense gave up 302 yards at the end of their game against Maryland. MD threw 41 times for 196 yards against Ohio State. The Ohio State Buckeyes gave up 106 yards on the ground. On defense, the Buckeyes have seven sacks and are first in the country in quarterback hits going into the game.
So far this season, they've given up 10.2 points per game, which ranks 22nd. The 17th best pass defense in the NCAA, they let up 158.4 yards per game. Ohio State has given up 106.4 running yards per game so far this season.
Purdue Preview
Purdue is ready for this game, even though they have a 2-4 record overall. To their sorrow, though, they lost their most recent game to Iowa by a score of 20–14. This season, Purdue has been the outsider in three games and the favorite in one. Right now, their ATS record is 2-4. Their over/under record so far this season is 3-3. The average number of points scored in these games is 53.7, and the average number of points scored over or under is 49.8.
The Boilermakers scored one touchdown on the ground and ran for 96 yards across the game against Iowa. Purdue scored one touchdown and threw the ball 40 times, gaining 247 yards.
The quarterback for the team that lost to Iowa had a QB rating of 67.4 at the end of the game after hitting 25 out of 40 passes for 247 yards. He also scored one touchdown to his game.
Iowa scored 297 yards against Purdue's defense. Their defense gave up 110 yards through the air and 187 yards on the ground. When it comes to defense, Purdue is 108th in the country in passing yards per game.
The other team throws the ball 32.3 times on average per game against the Boilermakers. They give up 28 points per game, which is the 97th most in college football. Their running defense is the worst in the NCAA, giving up 100 yards per game.
Ohio State vs Purdue Betting Trends and Analysis
Purdue wants to keep winning when they play Ohio State at home. They are currently 3-0.
When Ohio State and Purdue have played each other in the past three years, Purdue has gone 2-0-1 against the spread, with an average score difference of 26 points per game.
The lines started out with Ohio State as 20.5-point favorites on the road. They are still favored, but now they are -19.5. At the moment, the moneyline chances say that Ohio State will win 94% of the time, with a payout of -1441. The expected win percentage for the Boilermakers is 11% with a moneyline of +792.
Ohio State vs Purdue Betting Trends
If you look at Ohio State's last three home games, they have a record of 1-1-1 against the spread
In the last five games played at home, Purdue has gone 3-2 against the spread
If you look at the last five times Purdue was the underdog in a game, they went 0-5
Ohio State has lost six of their last ten games when they were the favorite
At YouWager.lv you can wager on the different betting types, such as moneyline, spread, and total, and you can bet either on your favorite team or an undervalued underdog, always with the best and latest wagering lines. Open your account now and receive a 100% bonus on your first cryptocurrency deposit, just click below: