Asante Samuel Warns Lamar Jackson Against Joining Patriots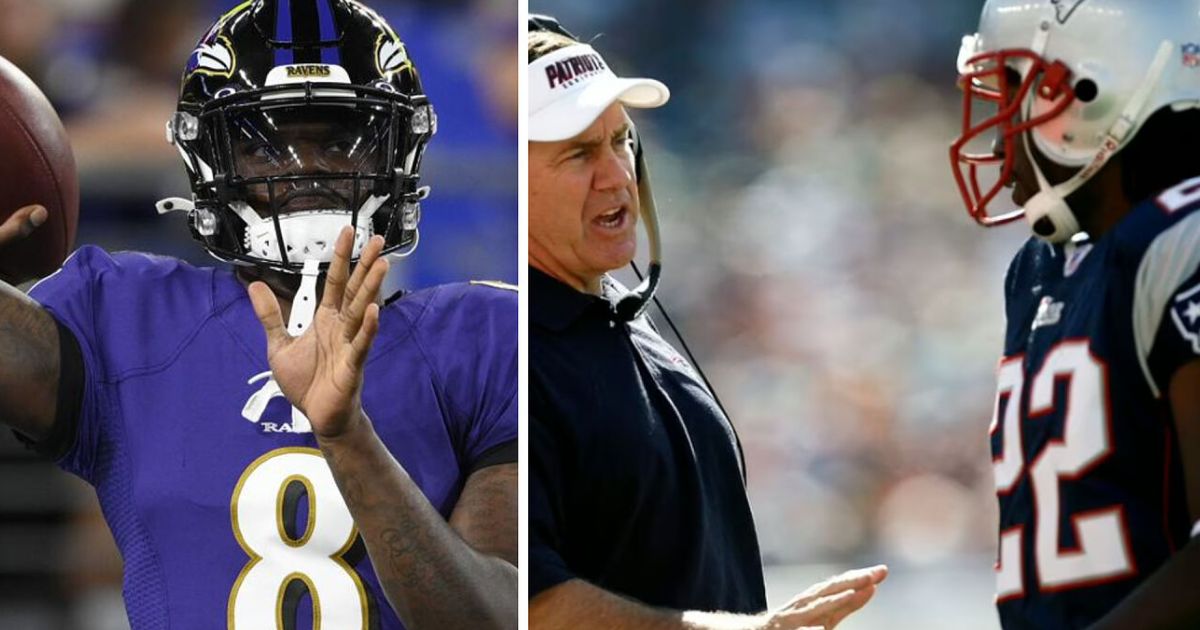 A former Patriots cornerback says that quarterback Lamar Jackson should change his mind if he wants to go to New England.
Asante Samuel, who played for New England from 2003 to 2007, tweeted on Thursday, "Lamar Jackson, my brother, trust me: you don't want to play for [Patriots coach Bill] Belichick."
This week, Jackson was linked to the Patriots after he asked to be traded from the Baltimore Ravens on Monday. Robert Kraft, the owner of the Patriots, said that Jackson was recommended by a well-known rap artist.
"You know, I'm friends with Meek Mill," Kraft said. "He sent me a text message saying that Lamar Jackson wanted to come here, but that's up to Bill Belichick."
It would be strange if the Ravens let Jackson go to the Patriots, who have been one of their biggest playoff rivals for the past 15 years. On March 7, Baltimore put the nonexclusive franchise tag on Jackson. This means that the Ravens can match any offer sheet Jackson signs or get two first-round picks in return.
Belichick said Monday when asked if the Patriots would go after Jackson, "I'm not going to talk about players on any other team."
Samuel, a defender who has been to the Pro Bowl four times, has said bad things about Belichick in the past. He said that, despite New England's success, Belichick made a bad environment and that quarterback Tom Brady was the reason the Patriots won six Super Bowls.
Jackson, on the other hand, had a good time with Belichick. Last September, he told a story about a pre-draft visit to New England in 2018 when the usually quiet coach surprised him.
Learn how to bet on American Football with this easy guide.

Lamar said, "I saw Coach Belichick smile." "Most of the time I see him with a straight face. When I saw him smile, I thought, 'Wow, you're funny.' I told him that, and he said, 'Yeah.' I told him I didn't expect him to be smiling.
In September, Belichick was asked if Jackson has answered questions about his ability to play from the pocket.
Belichick said, "Without a doubt." "He's the kind of player who could be a candidate for MVP. I think he's more than answered them, but we'll have to wait and see what his contract says to know for sure."
Since Jackson and the Ravens haven't been able to come to an agreement on a new contract for over two years, people have been wondering where the 2019 NFL MVP might end up.
Asante Samuel is warning Lamar Jackson about playing under Belichick#RavensFlock #ForeverNE pic.twitter.com/F9LRF1kp4T

— YouWager.lv (@YouWager_FF) April 1, 2023