2023 NFL Free Agency Winners and Losers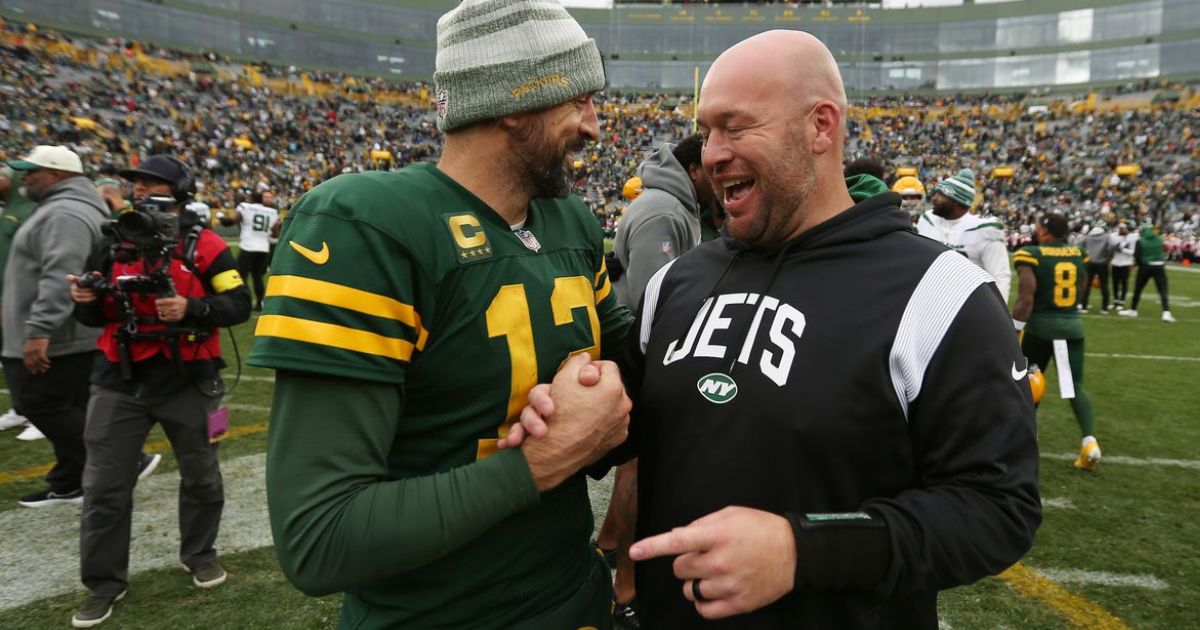 It's time to review the list of the 2023 NFL Free Agency winners and losers so far!
The first week of free agency in the NFL in 2023 is almost over. Even though the official start of the league year wasn't until Wednesday, big-name deals have been coming in since Monday, and dozens of the best veterans on the market have already found new homes.
Now, if you want to know which teams really hit it out of the park in the first week (and maybe which ones didn't), we've listed the winners and losers of the first week.
2023 NFL Free Agency Winners
We will start our recount with the 2023 NFL Free Agency winners:
Winner: Jets
They wanted a quarterback with a lot of experience, and now that Aaron Rodgers has made it public that he wants to play for them, they pretty much have one. Rodgers still has a deal with the Packers, but you should never say "never." But now that A-Rod has said the team is ready to move on, Green Bay doesn't have much power. Sure, the Packers would be better off financially if they didn't trade Rodgers until this summer unless Rodgers' contract was renegotiated in a big way. But are they ready to make this inevitable breakup into an ugly, months-long divorce, like Brett Favre? That doesn't mean the Jets won't have to give up something of value to make the deal happen, but at the end of the day, they're still likely to get what they've always wanted: a franchise quarterback for a team that can make the playoffs.
Winner: Jordan Love
Because, in all practical ways, the Packers are now his team. After almost 20 years of MVP-level play from Aaron Rodgers, he may not be well known. But when he talked about his plans for 2023 this week, A-Rod basically said that Love was a good choice to take over. With a fifth-year option likely to be added, he's about to enter a contract year where he can earn a big-money extension by showing off his strong arm in Matt LaFleur's offense.
Winner: Daniel Jones
The Giants are putting a lot of faith in their medical staff this year since their top non-QB re-signing (RB Saquon Barkley) and top new additions (WR Parris Campbell and TE Darren Waller) have all had serious or long-lasting injuries in recent years. As long as they stay mostly healthy, though, they should give Jones more confidence after his debut under Brian Daboll was the ultimate confidence builder. Even though it would be nice to have a true No. 1 WR, the young QB at least has more playmakers to choose from and a big raise thanks to his own $160M extension. A year ago, not even Jones could have imagined that he would change his reputation in a new system, become the ninth-highest-paid quarterback in the league, and finally get some weapons.
Winner: Sean Payton
No matter what happens with Russell Wilson, the Broncos' new coach did the right thing by investing a lot of money in the team's infrastructure. He spent a lot of money to strengthen the trenches on both sides of the ball. Sure, they may be paying too much for Mike McGlinchey and Ben Powers to join the offensive line, but that could/should mean a return to the run-first offense that works better for Wilson. Zach Allen, a rising prospect from the Cardinals, should fit in well as the center of the defense line, and Jarrett Stidham, a former backup for the Raiders, is an unexpectedly high-potential backup for Wilson.

2023 NFL Free Agency Losers
Now it's time to check out the 2023 NFL Free Agency losers:
Loser: Patriots
If you only look at the AFC East, it's hard to get too excited about New England's offense (again). Bill O'Brien's arrival probably means more for quarterback Mac Jones than any of the other changes they made to their lineup. But giving $25 million to JuJu Smith-Schuster instead of $33 million to Jakobi Meyers, who was already on the team's radar? It can be overlooked, but it seems like a step back for a player who gets hurt more often. Signing James Robinson for $4 million a year, which is about what the top 16 running backs make, is less likely after his lackluster 2022 season, especially since Rhamondre Stevenson leads their already good backfield. That's not even taking into account their investment in Riley Reiff, a former Bengals and Bears player who is likely to start at tackle.
Loser: Ron Rivera
You could have put Commanders quarterback Sam Howell in place of Rivera here, since the arrival of free agent Jacoby Brissett could mean the end of Howell's time as QB1 before it even started. But the real loser has to be the guy in charge, who, unless he trades up for a quarterback in the draft, will start his fourth season as Washington's coach by staying with mediocre veteran quarterbacks. Rivera has never had a consistent winner at quarterback, not with Alex Smith, Ryan Fitzpatrick, Carson Wentz, or Taylor Heinicke. This seems likely to continue, even though the team wisely added Chiefs tackle Andrew Wylie to protect the front of the line.
Loser: The TE and EDGE markets
Usually, pass rushers set the tone for free agency. In fact, 15 edge players are currently on deals that pay them an average of at least $15 million per year. This week, only Marcus Davenport got a deal worth more than $10 million per year, and it was with the Vikings for just one year and $13 million. At the position, there just weren't a lot of rising veterans who could play in the Pro Bowl. At tight end, the Vikings gave backup Josh Oliver a strange $7 million per year deal, but that hasn't stirred up a free-agent pool that still has starters like Dalton Schultz who haven't signed yet. However, Mike Gesicki reportedly signed a one-year deal with the Patriots on Friday.
Loser: Chiefs
Okay, so as long as Patrick Mahomes and Andy Reid are in Kansas City, it's clear that we'll never be down on the Chiefs. But the first few days of free agency haven't always been good. They probably did the right thing by not giving in to Orlando Brown Jr.'s demands, and the market seems to agree, since the Bengals signed the left tackle for $16 million a year. This is a far cry from the rumored $23 million a year that K.C. offered him before 2022. But then the Chiefs spent $80M ($20M per year) on Jawaan Taylor, who had a rough time with the Jaguars and could switch positions to fill the LT hole. Plus, since JuJu Smith-Schuster went to New England, they still have a WR spot to fill.