Francis Ngannou UFC Exit: 'I Deserve More Respect'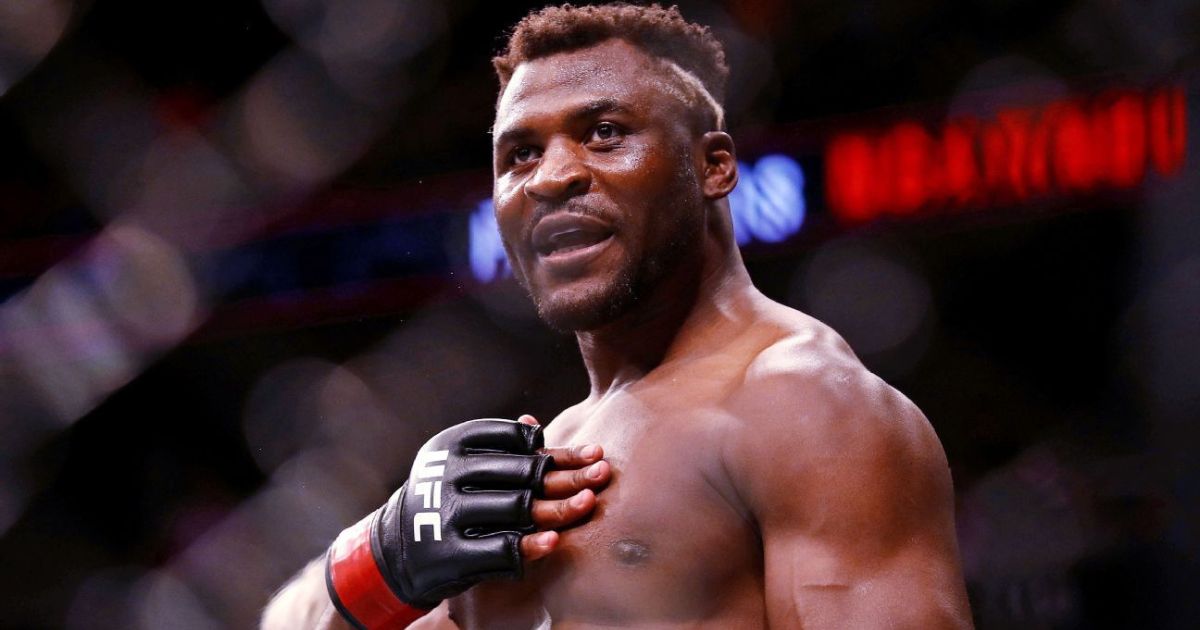 Francis Ngannou UFC Exit: During the course of a protracted contract negotiation process, the former UFC heavyweight champion made numerous requests to the UFC. But Ngannou claimed that in the end, he came to the conclusion that the UFC's offer did not give him enough independence.
Ngannou claimed he asked the UFC for a number of things in an interview on "The MMA Hour with Ariel Helwani" on Tuesday. These included:
A three-fight contract
The promotion waiving extension conditions
And even health insurance for all competitors
He said that the majority of requests were not granted, and Ngannou is now a free agent.
Last Saturday, UFC president Dana White said that the MMA organization has dismissed Ngannou, stripped him of the heavyweight title, and waived an exclusive negotiating window and one-year matching rights clause. Ngannou denies that assertion, claiming that he became a free agent once his contract with the UFC expired in early- to mid-December.
Learn how to make the best out of your sports betting action with this guide.

Francis Ngannou UFC Exit: Vacant Heavyweight Title
At UFC 285 on March 4 in Las Vegas, former light heavyweight champion Jon Jones will compete against Ciryl Gane for the vacant heavyweight championship.
At a news conference over the weekend, White added that Ngannou was choosing to receive more funding in order to face less competition. Ngannou said that he wanted more money, but he laughed off the idea that there was less competition. Ngannou stated his desire to box, possibly taking on top competitors like Tyson Fury and Anthony Joshua.
Ngannou claimed that prior to entering into discussions with the UFC, he requested that all competitors receive in-cage sponsorships and health insurance. He also wanted a fighter-assistance athlete advocate in place.
Even though he is aware that those are remote possibilities, the fighter from Cameroon said he felt compelled to at least try, even if he is aware that at this point in his career, he can afford to pay for his own health insurance.
The UFC, according to Ngannou, 36, did embrace the concept of a three-fight contract. Ngannou stated that he hoped to fight Jones, heavyweight legend Stipe Miocic, and then possibly Jones once more to seal the deal.
He believed he could accomplish four fights in 15 months or fewer. The UFC's refusal to forgo its exclusive negotiation window or one-year matching rights clause, according to sources, was the major sticking point. All UFC contracts contain both of those.
The UFC offered Ngannou a contract that, according to White, would make him the highest-paid heavyweight in UFC history. Ngannou claimed on Tuesday that he would have earned around $8 million for a match versus Jones, which is comparable to the sum Brock Lesnar was reportedly paid to compete at UFC 200.
Ngannou claimed that he felt like the UFC had a narrow focus during negotiations, feeling like he was "being slapped in the face by money" while still having other factors to take into account.
Ngannou claimed he doesn't have a specific plan for his future but would like to box before returning to mixed martial arts at some time. He stated that he would like to fight as soon as July.
He claimed that MMA promotions have shown the most interest in him at the moment. Ngannou said that he is currently in charge of representing himself. He stated that he "never really envisioned" himself leaving the UFC in the first place and did not completely rule out returning to the organization in the future.