Browns at Bills Betting Pick and Preview, NFL Week 11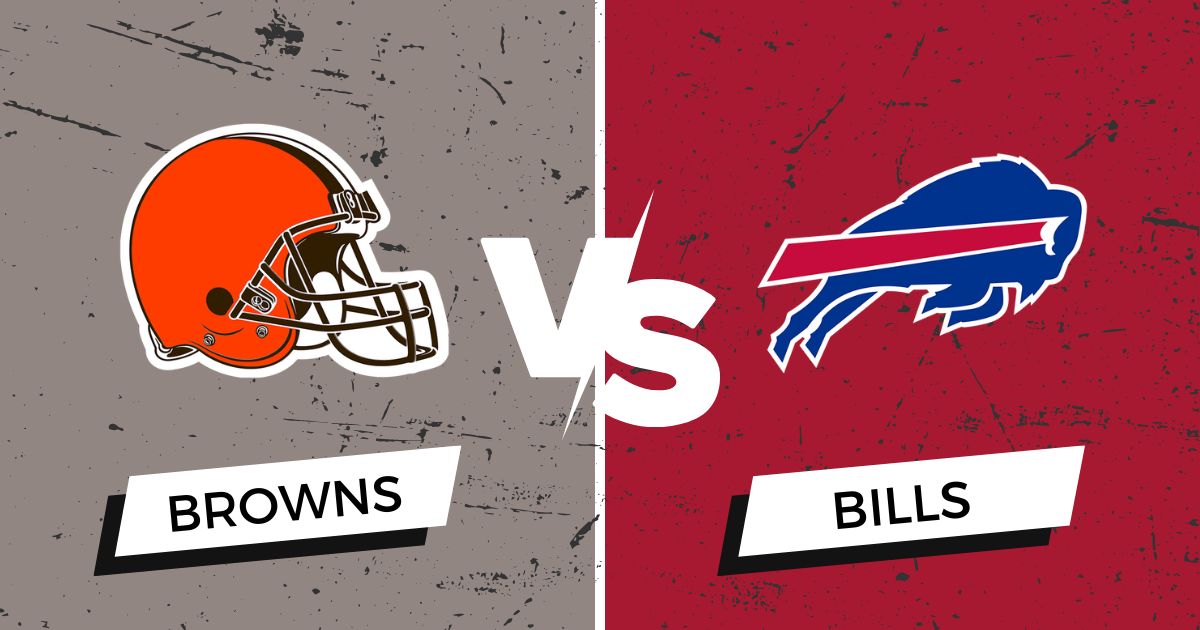 Here is our Browns at Bills Betting preview, including our pick for this NFL week 11 matchup.
3-6 Cleveland lost 39-17 to Miami in week 10.
The 6-3 Bills were defeated 33-30 by Minnesota in overtime.
The last time these two met was back on November 10, 2019, with Cleveland taking the 19-16 win.
Browns at Bills Betting Odds
Here are our Browns at Bills Betting odds, brought to you by YouWager.lv:
Browns +8
Bills -8
Total 49.5
The Browns are +8 underdogs for this game, which means that they can even lose the game by less than 8 points and you can still win your spread wager on this team.
The Bills are playing at home and are -8 favorites to get the victory. This means that Buffalo must win the game by more than 8 points for you to cash in.
When it comes to the total, it has been set at 49.5. This means that you can place a bet on the combined score of both teams at the end of the game to be higher or lower than 49.5 combined points.
Have an easier time getting your wagering action by checking out this useful how to bet on sports guide.

If you love casino games, we invite you to check out this easy how to play poker 101 guide.
Browns at Bills Betting Preview
Here is our Browns at Bills Betting preview, including an overview of both teams.
Cleveland Flailing Without Watson
Now in this Browns at Bills Betting preview, let's talk about Cleveland.
Cleveland had a hard time versus Miami on Sunday, losing the game 39-17, and now they are 3-6 on the year.
Their first drive was impressive and finished with a TD, but the Browns fell asleep at the wheel after that.
The following three drives finished as a fumble, turnover on downs, and a punt, and by halftime, they were trailing 17-7.
Things complicated even more during the second half, as the Fins destroyed Cleveland's defense and continued to score.
Quarterback Jacoby Brissett had a good performance, finishing 22 for 35 for 212 yards and a single touchdown, but that wasn't enough.
With Brissett performing well, running back Nick Chubb with 5.7 yards per carry, and wide receiver Donovan Peoples-Jones acquiring almost 100 yards,the offense for Cleveland should have done better than 17 points.
A few bad decisions and a turnover that arrived at a bad time definitely proved to be costly.
When it comes to their D-line, the Browns completely fell apart.
They couldn't find an answer for Miami's offense as they allowed quarterback Tua Tagovailoa to finish with a 135 passer rating, and runningback Jeff Wilson Jr. to finish with an average of seven yards per carry.
This d-line needs to improve fast or Cleveland will be toast.
Keep a record of your wagering action with this simple bet tracker spreadsheet.
Browns at Bills Betting: Buffalo's Starting to Struggle
Next in this Browns at Bills Betting preview, let's talk about Buffalo.
Buffalo lost their second game in a row on Sunday, getting defeated 33-30 vs Minnesota.
This team entered the season as Super Bowl favorites and dominated for a huge chunk of the 1st half of the season, indeed, the Bills seem unstoppable.
But a few cracks are starting to form, particularly over the last few weeks, and this has a lot to do with quarterback Josh Allen acquiring multiple injuries.
After getting defeated by the New York Jets, the Bills and Allen fell to the Vikes.
The Bills definitely need to avoid another awful defeat versus the Browns.
Josh Allen now has 10 interceptions on the year. Yes, it might be the case that his recent struggles are a product of his injury, but he is also playing erratically lately, and that is concerning.
A fumbled exchange at the very end of the fourth quarter made it possible for the Vikes to score and take the time to OT
Allen finished with a 78.6 passer rating, which is not an ideal mark. He needs to bounce back this week.
Browns at Bills Betting Pick
Last but not least, here is our Browns at Bills Betting pick:
Buffalo is the better team, and they are playing at home.
This victory shouldn't even be in question for the Bills, but with Allen's injury, and recent struggles by the team, the win is not a certainty right now.
As long as Josh Allen is back to being himself, the Bills shouldn't have a problem defeating the Browns, who are as tough as Minnesota.
I can see both the Bills and Allen getting back on track with a revenge game versus Cleveland.
Browns at Bills Betting Pick: I'll take the Bills with the points here.