2022 NBA Free Agency Day 1 Winners and Losers Review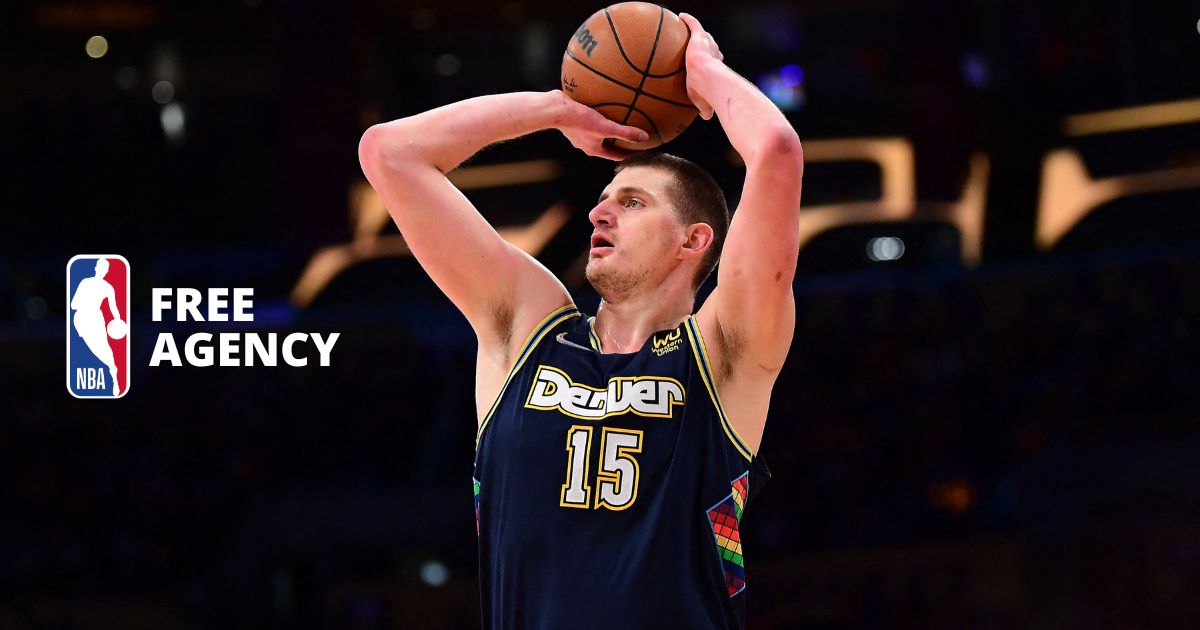 Time to check out the 2022 NBA Free Agency Day 1 winners and losers!
The Free Agency period started on Thursday, June 30 at 6 pm ET.
And as is usual, there were a good number of signings that happened immediately.
Now we have the winners and losers from day one.
2022 NBA Free Agency Day 1 Winner: Jalen Brunson
Let's start this 2022 NBA Free Agency Day 1 review with a winner.
Jalen Brunson just got PAID. New York apparently gave the player a 4-year deal worth $104 million.
And, for a guy that got picked in the second round of the NBA Draft back in 2018, this is really not a bad deal at all.
We will really need to wait and see how Brunson is going to perform now that he won't have Luka Doncic to get all the defensive attention on him.
With that said, Brunson's contract is so good that it means that he is set for life.
And what is truly the icing on the cake about this deal is that Brunson will get to play for his father, Rick Brunson, who just accepted an assistant coaching job with the Knicks.
2022 NBA Free Agency Day 1 Winner: Lu Dort
Let's continue this 2022 NBA Free Agency Day 1 review with another winner.
Dort is a player that didn't get drafted, and instead, he was forced into the league via two-way contracts.
He just signed an outstanding $85.5 million, 5-year deal with the Thunder.
Since arriving in the league, Dort has managed to turn into a defending wall while improving his shooting skills considerably.
With such a deal in his hands, it is clear that Dort will never have to be concerned about cash or his place in the league ever again.
2022 NBA Free Agency Day 1 Winner: Nikola Jokic
Jokic just made history as he signed the biggest contract for an NBA player, EVER.
His deal with the Nuggets is for 5 seasons and is worth $264 million.
He will cash in an outstanding $60 million in the last year of his fresh deal.
I don't know what else we can say about this.  Jokic really won, and so did Denver. Jokic is just awesome.
2022 NBA Free Agency Day 1 Winner: Philadelphia 76ers
Although James Harden hasn't signed his contract yet, he definitely agreed to give up just enough annual salary for Philly to sign PJ Tucker, who got signed for 3 years and $33 million.
Tucker is set to become one of the defensive pillars for the team.
2022 NBA Free Agency Day 1 Winner: Bradley Beal
Beal was also one of the lucky top stars to sign massive extensions as he stamped his signature on a 5-year contract worth $251 million.
We definitely believe Beal gets traded before that contract expires.
2022 NBA Free Agency Day 1 Winner: Portland Blazers
Anfernee Simons and Jalen Brunson are two similar players in terms of their talent.
So, why do we consider the $100 million, 4-year deal Portland gave Simons a win while we consider the $104 New York gave Brunson a loss?
It's quite simple: Simons won't be forced to be the top player in his team as he will have Damian Lillard to take care of that.
In all honesty, Simons doesn't even have to be the second-best player in the league as Portland also traded for Jerami Grant.
Simons definitely has the potential to become a future star, but he doesn't have to carry the load of being number one on his shoulders just yet.
2022 NBA Free Agency Day 1 Winner: Gary Payton II
Just like Dort, Gary Payton II is a player that was undrafted.
He spent some time in the G-League and was forced to play on two-way contracts, plus he was also let go on 6 different occasions from NBA rosters.
He was finally able to get himself a good spot with Golden State last year, and he definitely killed it.
Now he just signed a $28 million deal with the Blazers, which is a real dream come true.
2022 NBA Free Agency Day 1 Winner: Devin Booker
Booker was able to secure an impressive $224 million on a 4-year extension.
It is not likely that Booker will end up in a Kevin Durant trade, and if he does, it probably wouldn't be the worst thing.
The reason is that if Durant goes to Phoenix, and Booker goes to Brooklyn, he will go along with a number of top picks.
And, to rebuild around booker and new proficient faces is really not bad at all.
Winners: Ja Morant, Karl-Anthony Towns, Zach LaVine
Morant was able to sign a max rookie extension with the Grizzlies for 5 years that is worth $193 million.
Ja can end up making as much as $231 million over those 5 years based on agreed-upon incentives.
When it comes to Towns, he signed a 4-year deal worth $224 million that will start running in 2024.
And that means that Towns will be a Wolves player, at least on paper, for the next 6 years.
LaVine is staying in Wind City after signing a 5-year extension worth $215 million.
Loser: New York Knicks
Yes, the Jalen Brunson deal is great for the player, no question about it.
But the reality is that he is just not such a great player for New York to commit this kind of cash on him for the next 4 seasons.
Many might say that Brunson will immediately turn into the best player for New York.
And, yes, that is true, as he is better than RJ Barrett.
But, Brunson is at most the 3rd best player in a title-contending team.
The Knicks also signed Isaiah Hartenstein to a $16 million, 2-year deal, and that is ok.
But neither Hartenstein nor Brunson are players that can truly move the needle.
Loser: Brooklyn Nets
It was not free agency, but the Nets will likely be losing their biggest star in Kevin Durant, who requested a trade on Thursday.
Once Durant is out, Kyrie Irving is likely to be the next star to depart the team.
The Nets, a team that was supposed to be ready to compete for titles, just found themselves in the middle of a nightmare.
Now, when you think about it, things can actually go Brooklyn's way.
They will get a ton of cash for Durant. And such a deal is also likely to include at least a couple of very proficient players, additionally to future NBA Draft picks.
Durant wants to play for the Suns, and if the Nets get Devin Booker, it's truly a home run of a deal for Brooklyn, but that is probably not going to happen.
Yes, the Nets will sometime wake up from this nightmare, but right now they are about to lose Durant, Irving, and Harden, in the next six months.
That is just brutal.
Loser: Washington Wizards
The Wizards should have traded Bradley Beal a while ago.
There is really no way that Washington can compete for more than a bottom playoff seed.
Beal got lucky with his massive extension because he is not a consolidated number one.
And, considering how deep the talent is across the league, he might not even be good enough for a number two position.
The Wizards should count with many assets right now for Beal.
Instead, they just made the mistake as the Spurs after Kawhi Leonard as San Antonio tried to be a top team with DeMar DeRozan as their best player.
DeRozan is quite similar to Beal in terms of talent, and we all know what happened with the Spurs.
So, the best move for Washington was to give out Beal and get the cash and good players that can lead to a positive rebuild.
After that episode, San Antonio seems to have learned the lesson.
They traded Dejounte Murray to the Atlanta Hawks in exchange for a good number of first-round picks, which definitely signals new beginnings.
Maybe Washington will learn after this episode, and will eventually realize that giving up on Beal is the best decision they can take.
Loser: Golden State Warriors
The Warriors lost Gary Payton II to Portland, and that really hurts.
Payton was perfect in his role with the Warriors, a team that was already a bit thin when it comes to perimeter defense, even with Gary on the roster.
Moving Payton was likely a matter of dollars, as they weren't willing to pay the massive tax implications.
Plus, the Warriors made up their minds that it was difficult to keep both Payton and Kevon Looney.
And they opted for Looney, to who they handed a 3-year deal worth $25.5 million.
I'm pretty sure that was a tough decision to make, and one that we don't precisely agree with.
And let's not forget that the Warriors also lost Otto Porter Jr to the Raptors.
That is two key rotation pieces that were part of the title team now gone.
The team did sign Donte DiVincenzo, which is a good replacement for Porter, but not Payton.
That's because Payton is the kind of player who has a unique kind of positive impact that is tough to find in the league these days.
Indeed, the Warriors are a worse franchise right now than they were just a couple of days ago.
Incomplete: Lakers
The Lakers lost Malik Monk to Sacramento and used their MLE on Loonie Walker, a player that is simply not as good as Monk.
Juan Toscano-Anderson is a good fit for LA, and he will definitely help.
They also signed Damian Jones, which is also a good addition to the team.
But they definitely could have waited to sign a player like Donte Divincenzo, o TJ Warren, a better fit than Walker at the MLE level.
The first day wasn't so bad for the Lakers, but we couldn't call it either a win or a loss.
The offseason can be a good one for LA if they end up signing Kyrie Irving.
But, if they fail on that attempt, and they go into the next season with Russell Westbrook as their starting PG, nobody will really care about Jones or Walker.
We hope you've enjoyed reading this piece on 2022 NBA Free Agency Day 1, and we invite you to read more of our sports content.