NFL Power Rankings Bills Remain Number One, Best AFC East Team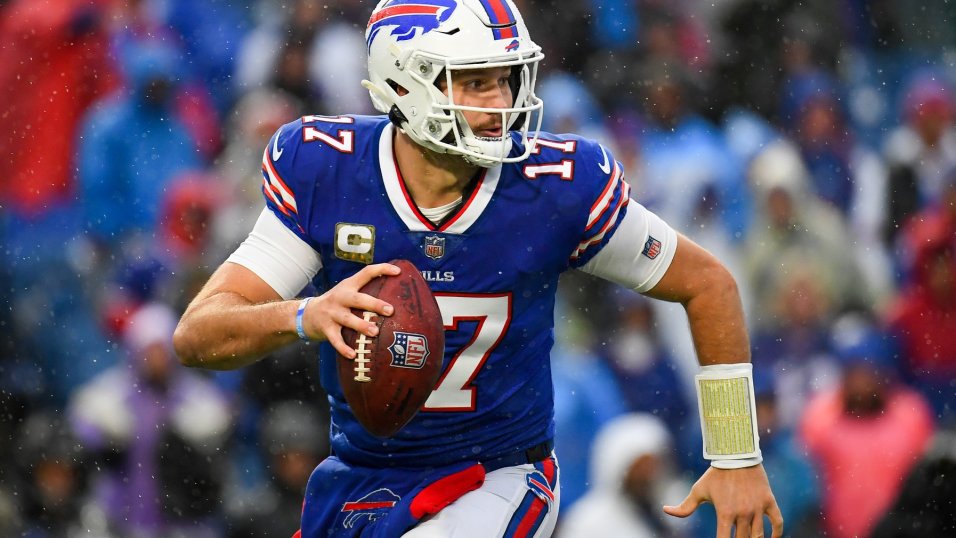 Since the previous season ended, Buffalo has been at the center of the media hype, and after the latest NFL Power Rankings Bills, they are currently ranked as the best team in the league.
This is the current top 5 of the NFL Power Rankings:
1 – Buffalo Bills
2 – Tampa Bay Buccaneers
3 – Los Angeles Rams
4 – Kansas City Chiefs
5 – Los Angeles Chargers
NFL Power Rankings Bills: 2022 Week by Week Schedule
Now in our NFL Power Rankings guide for the Buffalo Bills, let's check out their schedule week by week:
NFL Power Rankings Bills: Week 1 at Rams
This is a very exciting game for Buffalo as Von Miller will be taking on his former team.
And, by facing the current Super Bowl champions, we will be able to see if Buffalo really has what it takes to have a great run like last year and aspire to get the title.
NFL Power Rankings Bills: Week 2 vs Titans
The Bills have been facing the Titans a lot lately!
This is going to be the fifth straight year that these two franchises face each other, and it is also the sixth time in the last eight years.
And this is also going to be a great game for Buffalo as it is a prime-time matchup that will be kicking off a Monday night doubleheader.
Derrick Henry is back at full engines for the Titans.
Having said that, WR AJ Brown is no longer part of the Tennessee roster as he is now part of the Eagles.
NFL Power Rankings Bills: Week 3 at Dolphins
It is always great when the Bills visit South Florida to play the Dolphins.
Miami is a strong team that counts with a ton of offensive weapons, including Jaylen Waddle, Mike Gesicki, and Tyreek Hill.
This means that Tua will get a lot of help this season, and this can be crucial when facing such a complete team as the current Bills.
NFL Power Rankings Bills: Week 4 at Ravens
2 of the AFC and NFL's best quarterbacks will clash in week four when Josh Allen visits Baltimore to play the Ravens and Lamar Jackson.
NFL Power Rankings Bills: Week 5 vs Steelers
There is a new era in Pittsburgh as this is the first time since 2003 that this team will be starting a season without Big Ben.
We are still not sure if Mitch Trubisky or hometown hero and first-round pick Kenny Picket will be the ones to start.
What we are sure about is that the Bills will be seeking revenge after their early-season loss from last season.
NFL Power Rankings Bills: Week 6 at Chiefs
After their spectacular AFC divisional round game from last season, this will be one of the most awaited clashes for both fans of Kansas City and Buffalo.
NFL Power Rankings Bills: Week 8 vs Packers
After their Week 7 bye, the Bills will play home vs Green Bay, a team that experienced a lot of offseason drama, but that secured Aaron Rodgers at the starting quarterback position after handing him an outstanding extension.
But there is some bad news for the Packers as Rodgers' favorite target, Davante Adams, was sent to the Raiders.
Can this be the season that Green Bay finally drops from the top of the NFC North?
NFL Power Rankings Bills: Week 9 at Jets
The Jets will be a better team this season and added a total of seven picks to their roster, including 3 in the first round.
Jermaine Johnson and Sauce Gardner are two excellent additions to New York's defensive lineup.
NFL Power Rankings Bills: Week 10 vs Vikings
Kirk Cousins has always been a great quarterback, but he really has never scared anyone.
With that said, he always manages to put up some great stats year after year.
And let's not forget that it was Cousins that made Stefon Diggs a household name after the Minneapolis Miracle.
Bills Week 11 vs Browns
Last year this team had some great playoff expectations, but they finally crumbled when the time to prove themselves came.
Now they just sent Baker Mayfield to the Panthers, and it is still not clear if Deshaun Watson will play at all for the Browns next season.
Bills Week 12 at Lions
Finally, the Lions are starting to build a team that could be a contender in the future.
They managed to add college stars Jameson Williams and Aidan Hitchinson to their young roaster, and they are certainly going to be fun to watch.
Bills Week 13 at Patriots
After many years of nightmarish trips to New England during the Tom Brady era, to leave Foxborough with a victory is definitely good for the spirit of any team.
The Bills managed to do that in 2021, and then they were able to put the nail in the coffin on the Pats' postseason expectations back in January.
Could those victories signal the new domination of the Bills vs the Pats at Gillette Stadium?
Bills Week 14 vs Jets
After being tied with the other team from New York, the Giants, for the worst record in the NFL for a long time, the Jets are finally looking like a team that is headed in the right direction.
As mentioned above, the Gang Green acquired 3 first-round picks who are now part of a young, promising NY roster.
Bills Week 15 vs Dolphins
This is really the year when Tua must show what he is really made of.
And the two games vs the Bills are definitely going to be tough tests for the Miami quarterback.
Bills Week 16 at Chicago
Poor oh poor Chicago! This team did everything they could to land Ohio State quarterback Justin Fields, but sadly for the fans, the team doesn't appear to be any better than they've been for years.
In fact, with Fields as their number one quarterback, they finished with a poor 6-11 record.
And, without a first-round pick in 2022, this is pointing out to be a long year for the Bears.
Bills Week 17 at Bengals
It is not every season that teams are charged with playing the two super bowl teams from the previous season, but that is exactly how the stars have aligned for Buffalo as they will also be playing the Bengals in week 17.
Bills Week 18 vs Patriots
Needless to say, the balance of power in the AFC East has shifted from one red, white, and blue team to another as the Bills are now the powerhouse in that division.
TB12 is gone, but Bill Belichick is there, and this is definitely going to be a fun one to watch.
Thank you for checking out our article on NFL Power Rankings Bills, we invite you to continue to read more of our sports content.