2022 NBA Finals Betting: Warriors vs Celtics Game 6 Prediction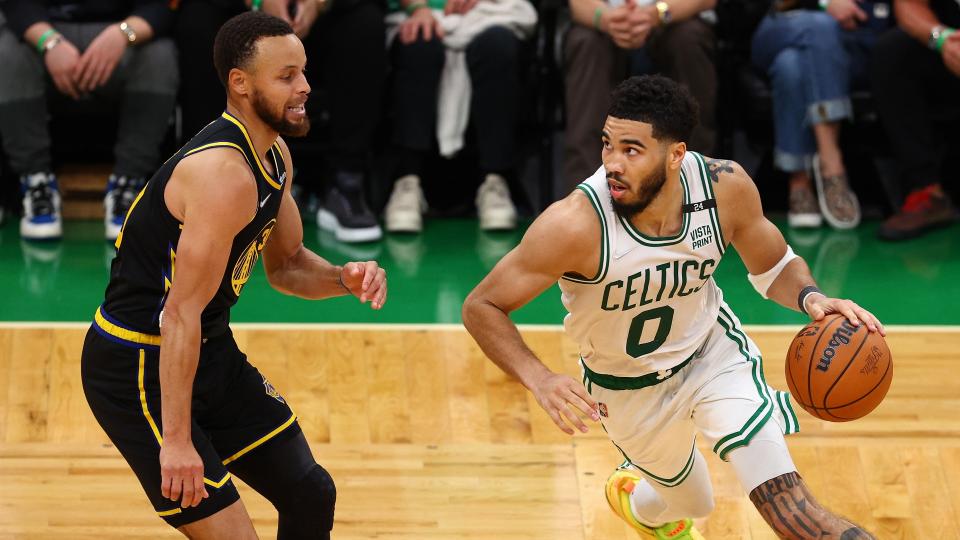 If you wish to get some 2022 NBA Finals Betting action, here is our prediction and review for game 6 of the Warriors vs Celtics series.
Golden State has a chance of winning the title tonight when they face Boston at TD Garden.
With that said, the Celtics are favorites to win at home.
2022 NBA Finals Betting Odds for Game 6
Let's check out the current 2022 NBA Finals Betting odds for game 6 brought to you by YouWager.lv:
| TEAM | MONEYLINE | SPREAD | TOTAL |
| --- | --- | --- | --- |
| WARRIORS | +145 | +3.5 | O 210 -110 |
| CELTICS | -165 | -3.5 | U 210 -110 |
As you can, oddsmakers believe the Celtics have what's required to force a seventh game in this series as they are setting Boston as favorites to win.
Why the Celtics Can Cover
The quality of Jaylen Brown's performance will be key if Boston wishes to get the job done.
Brown has been averaging 21 points, 7 rebounds, and 3 assists during the finals.
Marcus Smart's biggest strength is defense. He is just great at taking advantage of stealing opportunities, and he is overall one of the best defensive guards in the league.
But Smart has also scored 18+ points during 4 of his last 5 games.
And that means that his scoring skills will also be key when facing a team that is decided to win the title tonight.
Why the Warriors Can Cover
Klay Thompson is one-half of the Splash Brothers, the other being Stephen Curry.
Needless to say, Golden State required these two to be at their best level to win game 6.
And, Thompson has always performed well during game 6.
Plus, he is a great shooter who possesses an effortless stroke.
The 5-time All-Star is an overall well-rounded player that has been averaging 18 PPG, and who scored 21 points, including 5 3-pointers, during his last outing.
The other key player for the Warriors is Jordan Poole.
Poole is a natural shooting guard who possesses solid ball handles.
He has managed to score 14+ points in 3 of his last 4 games.
2022 NBA Finals Betting Pick
The Celtics, as the best team of the two, should be the ones ahead in this series.
Unfortunately for Boston fans, their team hasn't lived up to expectations lately, finding it hard to close games they had 100% the opportunity to win.
That includes game 5, where the Celtics outscored Golden State 35-24 during the third quarter.
But sadly, they didn't perform the same way during the fourth, allowing the Warriors to win and be one game closer to raising the champions trophy.
Right now, even though the Celtics are stronger physically, it is actually the Warriors that are probably more prepared mentally to win one more and crown themselves champs.
PICK: Take the Warriors at +3.5 to win tonight and become the new NBA champions.
Best of luck with your 2022 NBA Finals Betting action for game 6, feel free to check out more sports content here.