Stanley Cup Playoffs 2022: Oilers at Avalanche Odds, Preview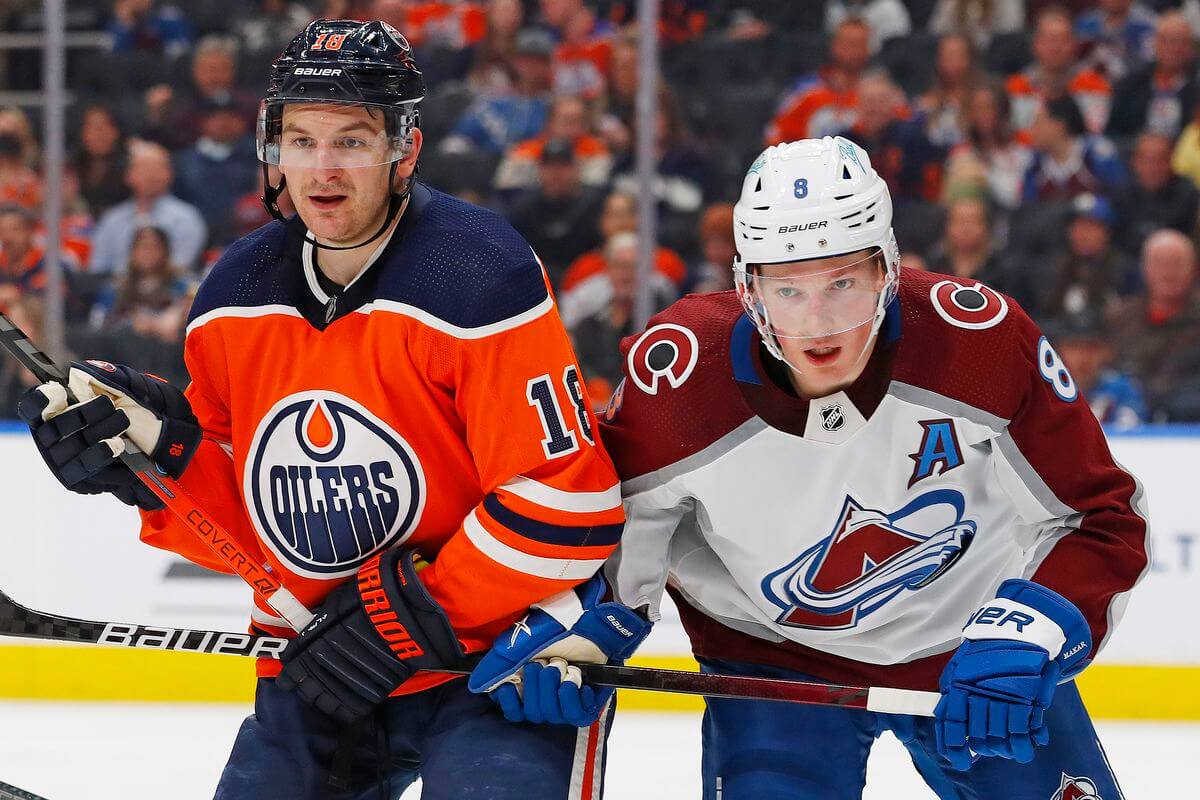 After winning the first game of their Stanley Cup Playoffs 2022 conference finals against the Oilers 8-6 at home, the Avalanche are again favorites to take the victory on game two of the series, taking place on Thursday, June 2, at Ball Arena.
This was a costly victory for Colorado as Avalanche goalie Darcy Kuemper was forced to leave the game during the second period after getting injured.
Despite that, the Avalanche continues to be the favorite team to raise the Stanley Cup this year.
J.T. Compher was crucial with 2 goals during game one, and Nathan MacKinnon continues to be Colorado's top threat for rivals on the ice.
In fact, McKinnon is probably the player with the best chance of winning the Conn Smythe Trophy as the NHL Playoff MVP with +290 odds.
The second-best betting choice for postseason MVP is teammate Cale Makar with +320 odds.
Stanley Cup Playoffs 2022: Oilers at Avalanche Odds
If you wish to bet on this Stanley Cup Playoffs 2022 series, these are the Oilers at Avalanche Odds:
Point Spread: Avalanche -1.5
Money line: Avalanche -180
Over / Under: 7
Avalanche vs Oilers Betting Trends
The Avalanche has been favored on the money line a total of 88 times this season, going 64-44 in those games.
When the money line has been -180 or lower for the Avalanche, Colorado has gone 45-15.
According to the implied money line, Colorado has a 64.3% chance of getting the victory this time.
When it comes to the Oilers, they have been underdogs in 31 games this current season, and out of those, Edmonton has managed to come up with 12 upset victories.
The Oilers are also 1-7 when the oddsmakers have granted them odds of +151 or longer as underdogs on the money line.
Edmonton is 7th in the NHL in scoring, with a total of 285, with an average of 3.5 per game.
The Oilers have allowed a total of 251 goals this current season, averaging 3.1 goals per game.
The Avalanche and its rivals have managed to outscore Thursday's total of 7 goals 50 times this current NHL season.
The Oilers have played a total of 97 games this season, and 53 of those have finished with more than 7 goals.
These two squads combined for 7.2 goals per game this season, which is higher than the current total for this clash.

Stanley Cup Playoffs 2022: Oilers at Avalanche Picks
The OVER: After checking the previous betting trends, the best over / under bet for game 2 is definitely the over. Both of these teams are on fire when it comes to scoring, and both have gotten just average goaltending for much of the playoffs. Having said that, the Avs have better puck possession.
MacKinnon and Rantanen Props: Definitely consider any betting props on MacKinnon and Rantanen scoring goals, particularly in the first two games of the series. Sure, Rantanen underperformed in the series versus St. Louis as he scored just a single goal. So, that means that he is due for a great performance in this current series. When it comes to McKinnon he must have plenty of open-ice opportunities during this series as Edmonton's defense definitely lacks some speed.
Connor on fire: Connor McDavid was been incredibly good during these playoffs. So, if you find an offensive prop on him you should consider making a play on it.
We hope you've enjoyed reading this piece on the Stanley Cup Playoffs 2022 clash between Avalanche and Oilers, we encourage you to continue reading more of our sports content.