Gervonta Davis vs Rolando Romero: Boxing Betting Odds, Preview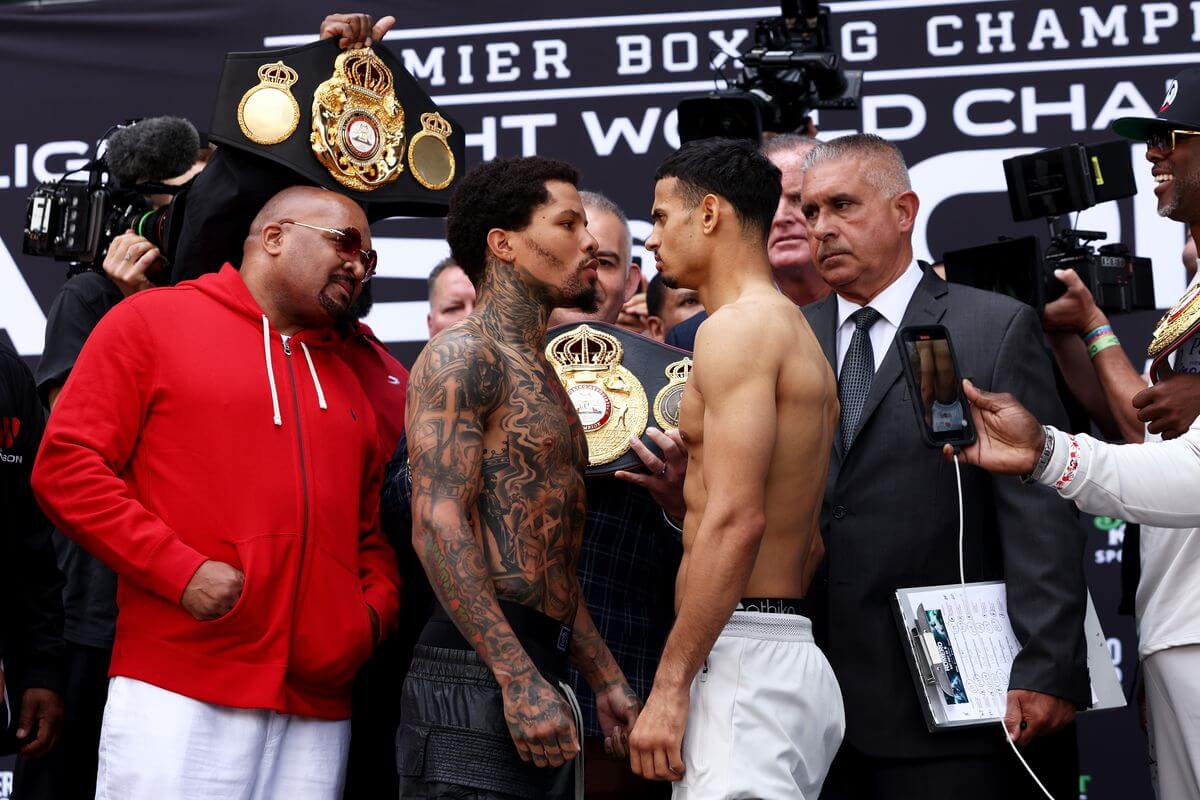 After a several-month delay, the Gervonta Davis vs Rolando Romero fight is on.
The lightweight fight will be the main event Saturday night from the Barclays Center in Brooklyn. The odds for all the fights on the card are live in the sportsbook now.
Gervonta Davis vs Rolando Romero Odds
Gervonta Davis was a huge -1135 favorite to win Saturday and his odds have shortened greatly.
He is still at -820 while Romero moved from +725 Thursday to +570 Friday. This can be a sign that the money is falling on the underdog and the oddsmakers are sweetening the favorite's side of the bet. Watch this line as the fight draws closer Saturday.
On the Total Rounds Over/Under line, the mark is 6.5 rounds. Under 6.5 is favored at -120 while the Over is taking even money.

Gervonta Davis vs Rolando Romero: Fighters Review
Davis has a 26-0-0 record with 24 KOs. At 5'5 ½, He is giving up more than 2 inches as well as a half-inch in reach. He has tended to fight down in weight but will be up to 134 lbs in this fight. More than 92-percent of his fights have ended in knockouts, even if they have tended to go long.
Davis' last fight was a 12-round unanimous decision win against Isaac Cruz. This was originally supposed to be Davis vs. Romero, but Romero was pulled after accusations of sexual assault surfaced against him.
Weeks after Romero was pulled from the fight, detectives determined the evidence against him did not support the crime of assault.
As mentioned, Romero has a size advantage and is more accustomed to fighting at this weight. He is 14-0-0 with 12 KOs. The last fight for Romero was nearly a year ago.
Last July, he scored a TKO win in the seventh round against Anthony Yigit. With the win, Romero retained the WBA Lightweight World Title. Romero was dominant in this fight, registering a win in each round on the scorecard.
Davis vs Romero Prediction
This is a fight between two power punchers who will be looking to end things early. Davis has a significant experience edge and was able to tune up in December. Romero is known to finish fights much more quickly, but it could be to his benefit if the fight hits late rounds.
Davis often fights at 126 lbs so you have to wonder how his power and conditioning will translate against a bigger opponent. There are stamina questions when it comes to Romero as well though. After all, he has not had a real fight since last July.
We believe Davis will carry a couple of extra pounds just fine and will control this fight. Even though he will literally be looking up at Romero, Davis is punching down with this opponent. Take Davis to win in Under 6.5 rounds.
Thank you for checking out our piece on Gervonta Davis vs Rolando Romero, we invite you to check out more of our exclusive sports content.