NBA Eastern Conference Finals Betting: Miami vs Boston Game 6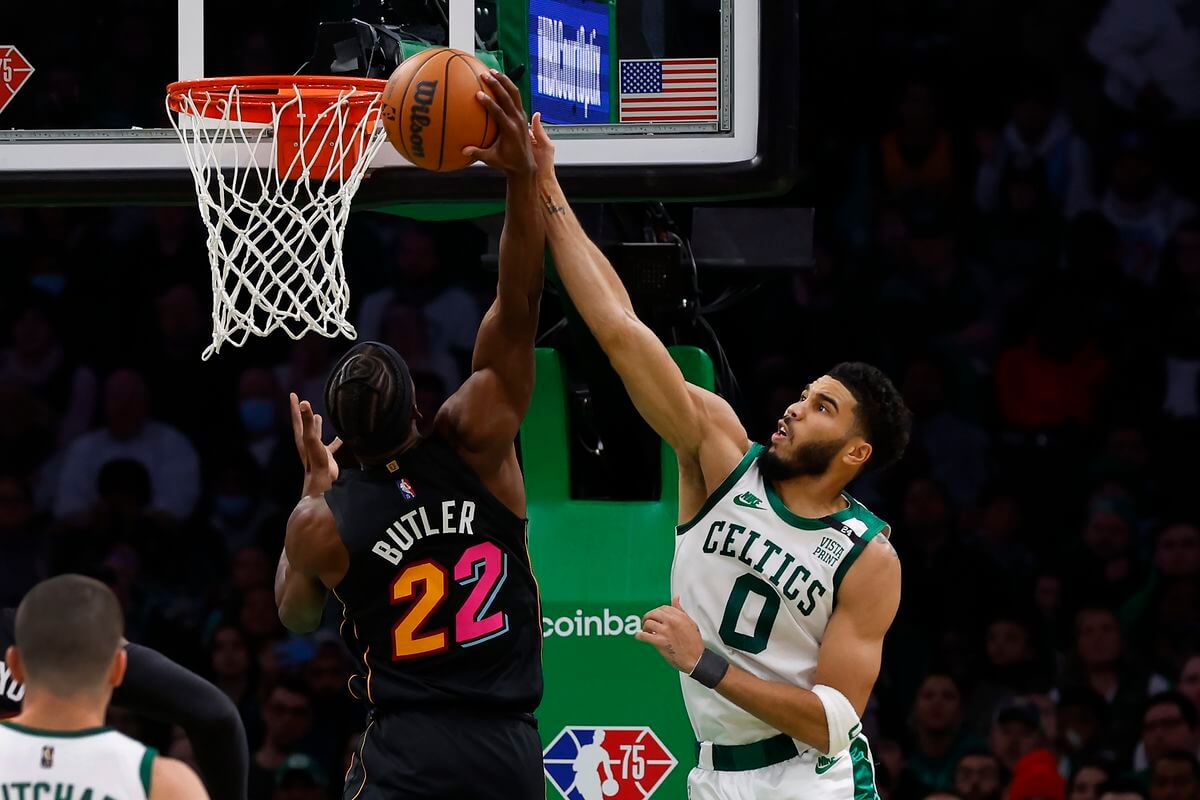 Miami and Boston have traded blows in the NBA Eastern Conference Finals, setting up for a Game 6 in Boston.
Game 6 starts at 8:30 p.m. ET on ESPN Friday night. You can bet the pregame lines up until tip-off in the sportsbook today.
NBA Eastern Conference Finals Odds
Boston is a -8.5 spread favorite and -420 on the money line. Miami is +320 to win and the Total Points Over/Under is 201 at -110 both ways.
Heat  vs Celtics: The Series So Far
The Celtics hold a 3-2 series lead with the opportunity to close out top-seeded Miami at home Friday.
This has been an evenly matched series in terms of wins, but the games have been lopsided. Boston lost Game 1 after holding a huge halftime lead.
The Cs bounced back with a 25-point win in the next game. Game 3 was the only game ending in a score differential of fewer than 10 points.
All time Miami is 15-13 in the playoffs against Boston. The Celtics won the first series between these teams back in the first round in 2010. Since then, the Heat have eliminated Boston three straight times.
NBA Eastern Conference Finals: Can Miami Force Game 7?
The Heat retook home-court advantage after losing Game 2, giving them a 2-1 series lead. Since then, this has not looked like the same team.
Injuries have bothered both teams evenly. For Boston, Marcus Smart has been in and out of the lineup. The Heat are on the wrong end of the injury bug of late though. Jimmy Butler exited the Game 3 win and missed the entire second half.
He is back on the floor but has not been nearly as effective. Meanwhile, Sixth Man of the Year Tyler Herro remains day-to-day with a groin injury that kept him out of the last two games.
The biggest catalyst for this series turning Boston's way has been its defense. The Celtics have worn down Miami much as they wore down Milwaukee. Miami shot just 32-percent from the field Wednesday. Kyle Lowry was 0-6 and sharpshooter Max Strus was 0-9.
The Celtics are also sending enough bodies into the paint to make life hard on Bam Adebayo. When Miami has been the dominant one, Adebayo has made things look easy. The combination of Al Horford and Robert Williams was able to hold him to just 18 points in Game 5, though he grabbed 10 boards.
This series has seen big leads erased and one team imposing its will. The teams have switched roles in both instances. Certainly, Miami can extend the series, even on the road. It will only do so if it improves on its sub-30-percent shooting from 3.
NBA Eastern Conference Finals Prediction
Boston is 11-5 against the spread this postseason with an average margin of victory of 7 points. On the season, they are 42-7 when they are able to hold their opponent to less than 105 points.
Miami is averaging just over 98 points per game in this series. Well below their season average of more than 110 points. Butler claims his knee injury from Game 3 is behind him and not to blame for his play since.
We cannot help but be skeptical, given how great he looked prior. As much as we would love to see a Game 7, these Celtics are ready to emphatically stamp their ticket to the Finals.
We are backing Jaylen Brown, Jayson Tatum, Smart, and Horford to all make their first Finals appearance. They beat Miami and cover the spread Friday.
Thank you for checking our article on game 6 of the NBA Eastern Conference Finals, we invite you to continue checking more of our sports content.