NBA: Two teams that are heating up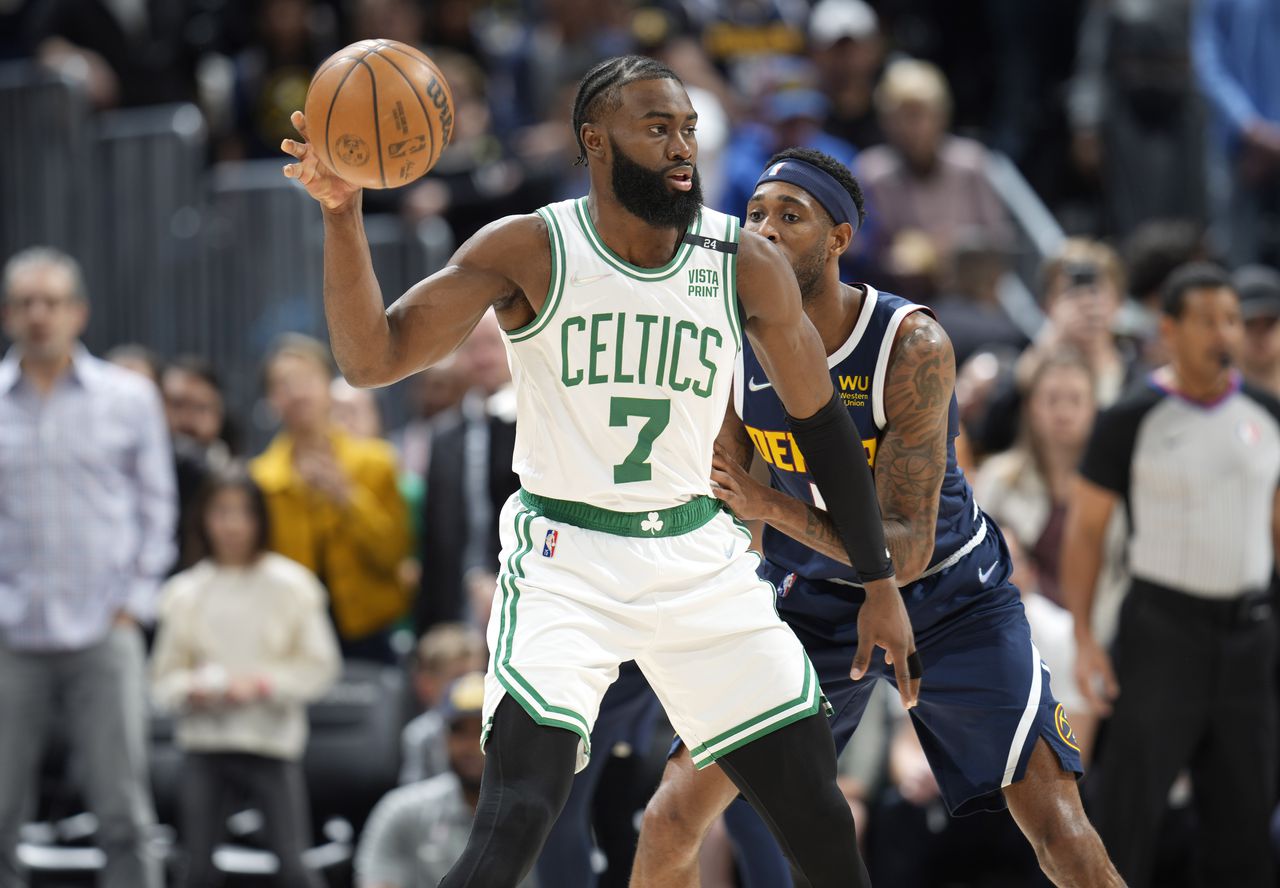 There are two teams that are catching fire at the right time ahead of the Playoffs and coincidentally both are in the Atlantic Division.
The Eastern Conference side of the Playoff picture has had many changes throughout the season. With just a few weeks left in the regular season, it is time for the real contenders to show up. For one of the preseason favorites to win the Finals, that is exactly what they have done in the last week. Here are the two teams you need to get behind because they are red hot.
Boston Celtics
The Celtics had a disappointing year a season ago, falling into the Play-In Tournament and making an early exit. The start of this season looked like it would be even worse for the Cs. Since their Jan. 21 loss at home to Portland, this team has been on a tear.
Boston is 18-4 since that game and has Jaylen Brown working his way back to near full health. Jayson Tatum is the anchor offensively while Brown finds his footing. Tatum had three-straight outrageous games against Playoff teams to start the month of March. He scored 37 at home against Memphis, 54 against the Nets and 44 against Charlotte.
Where Boston is really getting it done is on the defensive end. They are the top team in terms of opponent field goal percentage, second in blocked shots and third in opponent 3-point shooting. They are still just 33-33-3 against the spread, so look for juice on the moneyline to tail Boston for a profit.
Brooklyn Nets
The Nets aren't on as much of a heater as their division opponent, but no team is at the moment. The regular season has been largely disappointing for this team. As we all know, Brooklyn has been laying in the weeds waiting for Playoff time.
The Nets won four in a row last week, including wins over Philadelphia and a Knicks team that is starting to roll. This comes after a 3-10 run in February. More importantly though, they are getting the performances they need from their stars.
First, it was a 50-point night for Kyrie Irving at Charlotte against a team the Nets could meet in the Play-In. Then Kevin Durant put up 53 in clutch fashion to squeeze past the Knicks. Irving answered that with 60 against Orlando, including a 41-point first half.
Brooklyn has held tight to the 8th seed and is still likely Play-In bound. But nobody wants to see this team in a win or go home scenario, let alone a best of 7.
There are other factors at play for Brooklyn as well. It is becoming more likely New York will change its mandates which do not allow Irving to play home games without being vaccinated against COVID-19. Coach Steve Nash is also holding out hope we will see Ben Simmons play in the regular season in preparation of a Playoff run. The Nets were a preseason favorite to win the Finals before a season filled with off-court drama and disappointment. It will take Herculean efforts from Durant and Irving to get there but it is not off the table yet.