UFC 272 Preview: Covington vs. Masvidal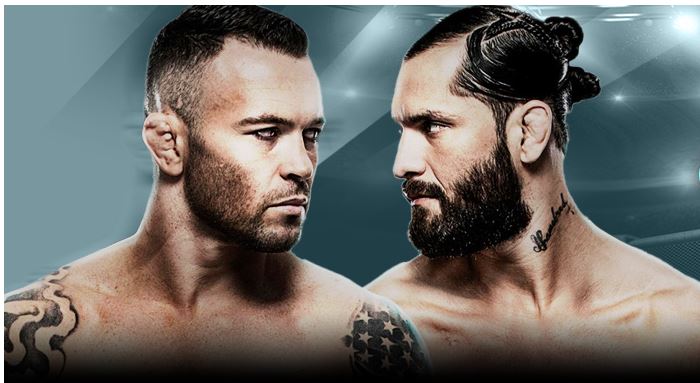 The UFC is back Saturday night with UFC 272 featuring Colby Covington vs. Jorge Masvidal in a Welterweight main event.
YouWager's odds are live for the main card and prelims. Today we are highlighting three fights on the main card, including the main event.
Covington vs. Masvidal
Covington is a -325 favorite to win the fight and has a 16-3 record. Masvidal is +265 as the underdog with a 35-15 record. The Total Rounds Over/Under is 4.5 (Over -150, Under +120) meaning oddsmakers are expecting this to end in a decision.
Masvidal has a reach advantage and chooses his spots well on the attack. Covington is often the aggressor, especially when it comes to wrestling. If it comes down to points, Covington has an edge as judges tend to favor a fighter who initiates the action. Masvidal can be unpredictable at times though. He is always a wild card and after two-straight losses to Kamaru Usman, one by decision, he would be wise to take the outcome of this fight into his own hands.
Barboza vs. Mitchell
Edson Barboza (22-10) and Bryce Mitchell (14-1) are scheduled for a Featherweight bout on the main card Saturday. Mitchell is -150 as the favorite while Baboza takes +130 odds. The Over/Under Total Rounds is 2.5 (Over +100, Under -130). Barboza has a 5-inch reach advantage while Mitchell lands significant strikes at a higher rate.
Barboza has 13 (T)KOs in his career and has shown some vulnerability in the submission game. He is just 2-3 in his last 5 fights including a third round KO loss against Giga Chikadze in August, his most recent bout.
A reach advantage loses its advantage when a fighter is able to get inside of it. This is partly why Mitchell is favored here. He will close ground with no fear of the takedown from Barboza. He has won his last 5 fights and has 9 career submission wins. Expect Mitchell to control the terms of this fight.
Oliveira vs. Holland
Alex Oliveira takes on Kevin Holland in a Welterweight fight that is one of the most evenly matched pairings on the main card. Oliveira is 22-11-1 and Holland is 21-7. Holland enters as the -335 favorite with the Total Rounds Over/Under at 1.5 (Over -160, Under +130). Oliveira is +275 on the moneyline.
Holland has a very significant size advantage with one of the longest reaches in the game at 81 inches. He is also about 4 inches taller than his opponent. He lands nearly 70-percent of his significant strikes and is successful on more than 45-percent of his takedown attempts. He knows how to use that reach to gain and edge.
Oliveira is coming in on three-straight losses with two by submission. He tends to look for the knockout and with this uphill battle in front of him that is exactly what he will have to do again. He has nine career knockout wins, but hasn't put anyone down since 2018.