NCAAM: What are Michigan's Tournament Chances?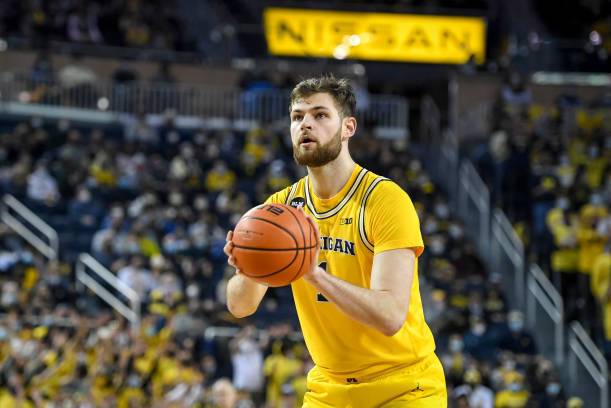 Juwan Howard suspension hurts team on the bubble
It has been a tumultuous last week for Michigan basketball to say the least.
Just as the Wolverines are trying to keep their postseason hopes alive, head coach Juwan Howard was hit with a 5-game suspension, taking him off the sidelines for the remainder of the regular season. Michigan is in the throes of a very tough Big Ten Conference and now needs to rally without its coach to play on.

What are Michigan's odds
Michigan is +9000 to win the NCAA Tournament, which tells you they still have a chance to make an appearance. They have a 9-7 record in conference play, putting them right in the middle of the pack, and a 15-11 overall record. Not an impossible position to be in but certainly not great.
What the Wolverines need to do
Michigan has one of the toughest remaining schedules in all of College Basketball. Only six teams have a tougher road in the last handful of games. This creates a daunting task for UM and interim coach Phil Martelli, but it is also an opportunity to boost its resume.
The Wolverines play three opponents ranked in the AP Top-25 in their last 4 games. The other opponent is rival Michigan State. The good news is 3 of those games are at home.
The toughest test is the first one against no. 15 Illinois on Sunday. The Illini have a serious advantage in the paint with Kofi Cockburn who is the only player in the country averaging more than 21 points and 10 boards. If Michigan wins this game, it might get by with just a win over no. 25 Iowa at home or no. 22 Ohio State on the road. With a loss to Illinois, the Wolverines really need to win out.
The bracket makers are not going to cut Michigan a break if it doesn't play well without Howard. There are too many teams, even in its own conference, who are deserving of that spot in the tournament. If Michigan finishes any worse than 11-9 in the conference, it will need a deep run in the Big Ten Tournament for consideration.