Who will be Super Bowl MVP?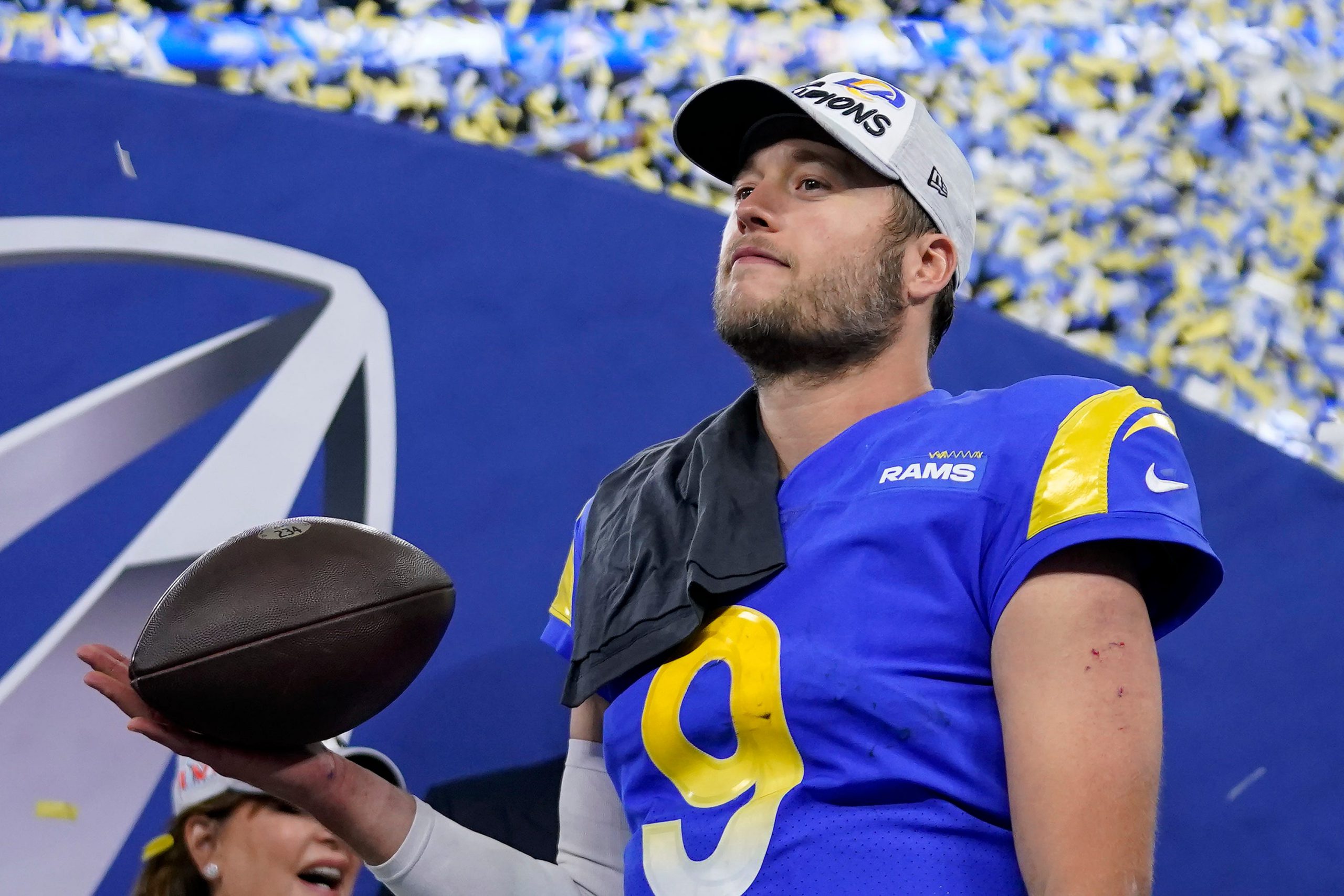 After the confetti falls on the field of SoFi Stadium at Super Bowl LVI, one player will etch his name in the history books as the game's Most Valuable Player.
Among the many bets you can place on this year's big game is picking who will be awarded Super Bowl MVP. Here are the odds from YouWager on who some of the favorites are to make the biggest impact on the game and take home the award.
Super Bowl MVP Favorites
Matthew Stafford +110
Joe Burrow +225
Cooper Kupp +550
Aaron Donald +1600
Ja'Marr Chase +2000
Past Winners
Like the regular season MVP, the Super Bowl MVP often favors offensive players, particularly quarterbacks. The signal caller has won the MVP of the Super Bowl 31 times, by far the most by a position.
Running backs and wide receivers share the next most MVPs by position with seven each. Linebackers lead the defensive side of the ball with just four awards. All other positions share six awards.
Quarterbacks took home the award in the last two Super Bowls with Tom Brady and Patrick Mahomes both winning. Before them, it was WR Julian Edelman of the Patriots who won after the Pats dispatched the Rams in Super Bowl LIII.
The last defensive player to win MVP was LB Von Miller when his Denver Broncos beat the Panthers in Super Bowl 50. Miller had 6 tackles, 2.5 sacks and a pass defensed in the game. More notably, he was integral in derailing league MVP Cam Newton in that game. Miller is +5000 to win as a member of the Rams.
How to Choose a Winner
After perusing the odds on this year's winner, you will notice the Rams have an edge to have a player named MVP. The Rams are also favored to win the game. In the history of the Super Bowl, only one player from the losing team has ever been named MVP. Dallas Cowboys linebacker Chuck Howley won the award at Super Bowl V despite the Cowboys losing to the Baltimore Colts 16-13 at the Orange Bowl. He had 2 interceptions and a fumble recovery in that game.
Suffice to say you should bet on a player from the team you are backing to win this game. Furthermore, history is on your side if you are picking the winning quarterback. With that said, DT Aaron Donald and receivers Cooper Kupp and Ja'Marr Chase should draw your attention.
The argument for Donald is simple. Look at how Cincinnati has struggled in pass protection this postseason. Joe Burrow was sacked 9 times against Tennessee, then was pressured all day by the Chiefs. Donald and the Rams are the third-best pass rush in the league this season.