Using trends to predict sports betting results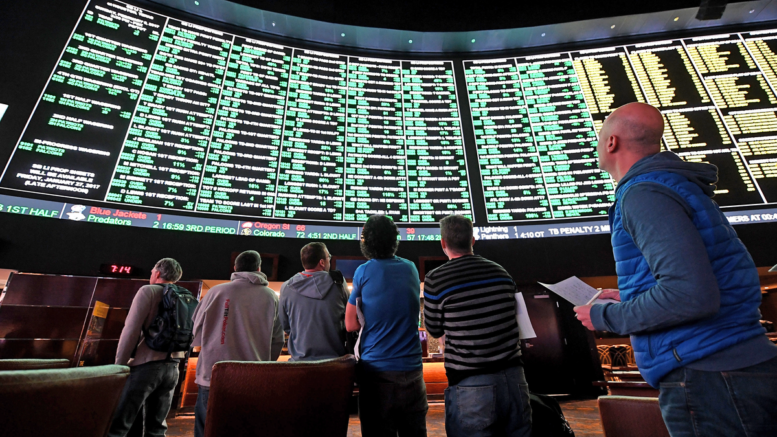 One of the most fundamental and possibly most used tools for successful sports handicapping is betting trends. From serving as the starting point for most sports betting analysis to highlighting first-hand information on the strength of teams / athletes or telling us about public betting action at sports betting houses; betting trends are pretty much the adhesives that hold the world of sports betting together.
More importantly, these trends can be used to predict results in online sports betting. But before we get to the value of trends in predicting outcomes in sports, let's start by looking at the common types of betting trends used in sports handicap.
Types of sports betting trends:
Situational trends: As the name suggests, situational trends essentially reflect the performance of teams or athletes in certain situations. This includes how teams perform at home versus the road, how a team plays on a night in a row, how an MLB team performs against the right-hander, etc.
Technical trends: technical trends are more or less similar to situational trends, but their application is more advanced or expanded, the main basis being your ability to use comparison. For example, a technical betting trend could measure the performance of pitchers in baseball with a given winning percentage, comparing the similarities and differences between them rather than just looking at the overall performance of pitchers as a single entity.
Betting Data Trends: This trend category refers to trends that provide informational value that primarily focuses on how bettors are betting on a given event. For example, with the release of Super Bowl odds after the conference finals, bookmakers will have percentages like '65 of bettors back favorite on the money line versus 25 percent backing handicap on the money line. two days of action.
The purpose of these betting data trends is to guide bettors where the betting crowd is hitting and where the smart ones are backing, giving you an idea of ​​which side you're looking to offer the best value.
Using betting trends to predict results in sports
As can be seen from the explanations above, betting trends can be used in a number of ways, depending on the type of trend. However, as a general rule of thumb, betting trends should be used as an additional tool to inform, supplement, or complement a comprehensive betting or matchup analysis approach, and not as a replacement entirely.
For example, if you find that a certain team tends to play poorly on the road, don't take the information at face value and simply bet against that team when it is playing on the road; instead, investigate the reason behind your tendency to play poorly on the road.
Is it pure coincidence? Is it from fatigue? Does it have something to do with the fear of the opposing crowd? Does the team get enough rest during trips? Once you find the underlying meaning of the trends, you can find a way to apply it appropriately to your current and even future bets.
On a good number of occasions, you will also find betting trends that contradict each other. In such a case, more research is just how you can find out which trend points point towards the correct sports betting choices.
Oh, and don't forget that there are cases where betting trends are outdated or have nothing to do with the current performance of a team. For example, an MLB hitter may have been poor last season when he faced left-handed pitchers, but the offseason changes helped solve his problems, making him a better hitter under the circumstances. The downside of this season's games using past stats will easily screw up your predictions.
Final remarks
Different trends apply differently to different games, so don't try to fix a trend in a situation that doesn't apply. Also, you should be aware that most betting trends are very short in nature, which means that you need to be ready to adapt and adapt to new trends when they arrive.
Also, be sure to avoid the tendency to simply watch trends to validate your opinion on certain preconceived results, as beginners often do. This is because sports betting is a very complex discipline, requiring circumspect consideration of all available data and information, and then having an open mind that allows for well-informed decisions about sports betting results.