Oakland A's Move to Las Vegas: Approved by MLB Owners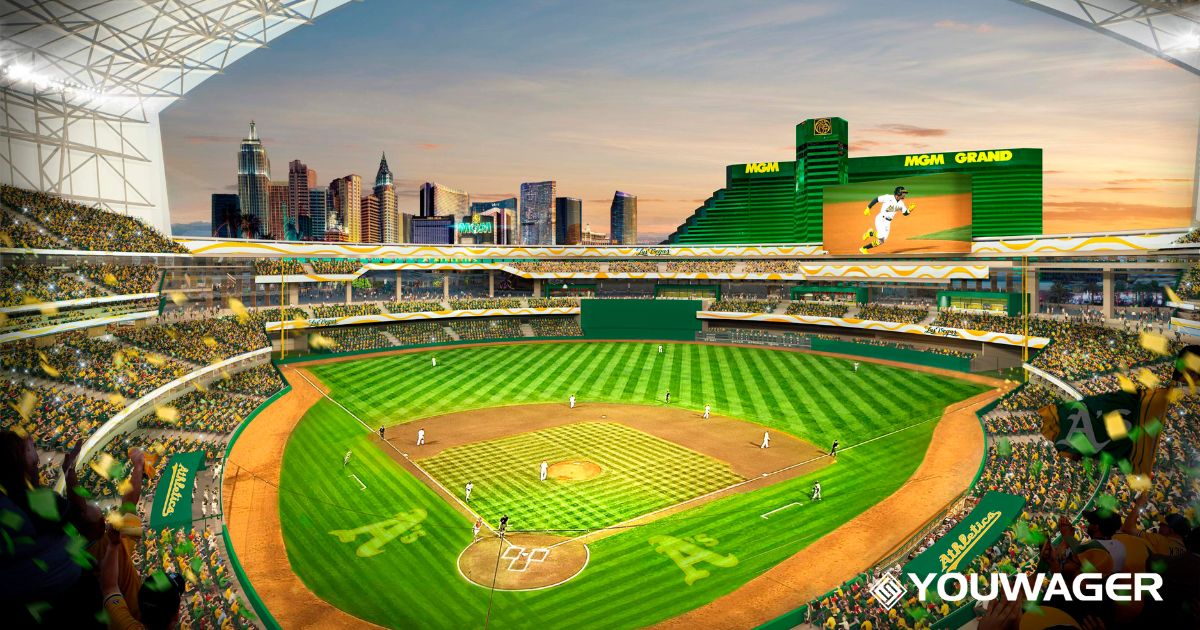 Major League Baseball owners approved the Athletics' projected transfer from Oakland to Las Vegas on Thursday. Later this week, owners will convene in Arlington, Texas, and at least 75% of them must sign off on the report provided to them by MLB's relocation committee. There were no owners who objected to the change. Given that Commissioner Rob Manfred has already expressed support for the A's move, such backing seemed inevitable.
The A's will be the first MLB team to relocate since the Montreal Expos became the Washington Nationals in 2005. The A's existing lease at the Oakland Coliseum expires at the end of the 2024 season. A date for their relocation to Las Vegas has yet to be determined.
The approval of John Fisher's other owners is one of the last remaining checkpoints in his effort to relocate the team to Nevada, although it is not the most important. Fisher must yet get private finance for his portion of stadium building expenditures, and given the dubious nature of some aspects of the project, nothing can be taken for granted on that front.
Indeed, the A's want to relocate from a shared location in one of the league's largest markets, the Bay Area, to what would be the league's smallest market. Furthermore, the A's estimates rely primarily on tourism, and Las Vegas faces significant and crowded competition for visitors' discretionary money.
Nevada Governor Joe Lombardo signed a $380 million public funding measure in mid-June to entice the Athletics to come to town. According to Neil deMause, the bill's actual cost will most certainly exceed $380 million. The entire ballpark project is estimated to cost more than $1 billion, implying that Fisher still has a lot of work ahead of him to reach profitability.
It's official: Oakland Athletics' move to Las Vegas unanimously approved by MLB owners pic.twitter.com/x4trp2aXYw

— YouWager.lv (@YouWager_FF) November 16, 2023
Private financiers are significantly less willing to dismiss those underlying market concerns than Fisher's fellow owners appear to be. Even as the relocation attempt moves forward, this background is required.
The A's might become Las Vegas' fourth major professional sports team, following the NFL's Raiders, the NHL's Golden Knights, and the WNBA's Aces. All of those teams debuted in Las Vegas in 2017 or later.
YouWager.lv you can wager on the different betting types, such as moneyline, spread, and total, and you can bet either on your favorite team or an undervalued underdog, always with the best and latest wagering lines. Open your account now and receive a 100% bonus on your first cryptocurrency deposit, just click below: