Too Small Taunt Explained: Story Behind NBA's Disrespectful Sign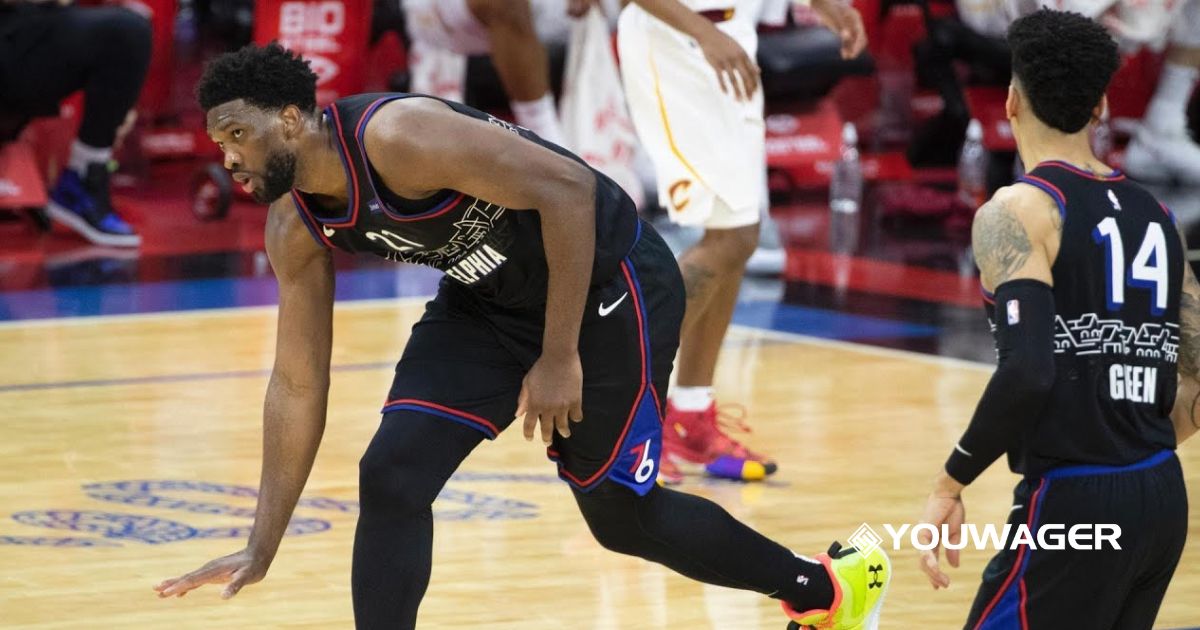 Here is Too Small Taunt Explained, the story behind NBA's disrespectful sign
"Too small."
Even if it's not the most offensive remark in basketball, it's surely climbing the list of most common. The viral trend reached a new height when the 6-foot-1 LeBron James was struck with the phrase "too small" by the 6-foot-9 Patrick Beverley.
Let's take a step back, though.
Who claims to have created the phenomenon? How did it get to be so well-liked? And how did it seem to become part of the NBA's DNA as well as the sport's DNA in general?
Let's review its development and some of the more prominent situations where it has been applied.
Too Small Taunt Explained: Origin Story Behind NBA's Trash Talk Phenom
The taunt itself is rather simple to understand. To let everyone in the arena and everyone watching on television know that their opponent doesn't measure up, a player who scores on a defense they believe is too little to stop them lowers a hand to the ground.
Too Small taunt: Jose Alvarado vs Ja Morant#WBD #BigMemphispic.twitter.com/EMyllum2pT

— YouWager.lv (@YouWager_FF) September 2, 2023
Trae Young got a tech for telling Jevon Carter he's too small 🤏 pic.twitter.com/clUydso6gN

— Taco Trey Kerby (@treykerby) November 15, 2022
The taunt is rather ironic in the cases mentioned above. Ja Morant is reportedly 6-foot-2, but Jose Alvarado is credited with a hefty 6-foot height. The fact that neither Alvarado nor Morant tower over their rivals proves conclusively that the taunt itself is not solely about stature.
6-foot-1 Even though Trae Young is not particularly tall compared to Jevon Carter (6 feet 1 inches), Young frequently uses the "too small" taunt. Maybe it's in response to comments made about his size when he first entered the league.
Considering everything, the taunt's intended meaning could be best translated as "He can't guard me, try someone bigger."
The list of players who have used the "too small" slur includes a who's who of NBA luminaries, though it's unclear who exactly did it first. Back in January 2018, while still playing for the Thunder, Russell Westbrook made a variation of the taunt after completing a pass through Malik Monk's contact.
It's true that Westbrook never ever lowers his hand to communicate with it, but a case from five seasons ago is an excellent place to start.
Russell Westbrook talks to the hand after posting-up Malik Monk: "TOO SMALL!" #PettyWarz #Thunder pic.twitter.com/4EvquzJVOt

— Carson Cunningham (@Carson_OKC) January 13, 2018
A little over a year later, Chris Paul used it against Kemba Walker in the same venue, providing yet another comical incident involving two undersized guards.
CP3 hits the fadeaway over Kemba and says he's too little. 🤣🤣🤣 pic.twitter.com/PztuSrZCQQ

— House of Highlights (@HoHighlights) February 28, 2019
Or how about Morant using the insult after just 11 NBA games?
Ja hit Mudiay with the "too small" flex 🤭 pic.twitter.com/rWWSdfVQ3C

— NBA on ESPN (@ESPNNBA) November 16, 2019
The Grizzlies appear to be involved in many of these inexplicably.
Early in the 2020–21 season, LeBron James relayed the directive to Dillon Brooks during a closely contested game.
❄️ LBJ FADEAWAY. COLD. ❄️@Lakers 88@memgrizz 83

Under 1 minute on NBA TV pic.twitter.com/jsVTsQeFg3

— NBA (@NBA) January 6, 2021
The best thing about this taunt is that it allows for plenty of personal interpretation on each player's part. Players under the height of six feet five often bring it out, and it's especially funny when they do it in spite of their physical disadvantage.
For instance:
PJ Washington really called KD "Too small." 😂 pic.twitter.com/rzBWkKtUxy

— Bleacher Report (@BleacherReport) March 28, 2022
Kevin Durant has even used his own rendition of the "too small" taunt, despite having a size advantage over his defender at least 95% of the time.
Easy money for @KDTrey5 💰 pic.twitter.com/omqXPO92kX

— Brooklyn Nets (@BrooklynNets) March 21, 2022
Ouch. Since being teammates, I'm confident that he and Royce O'Neale have patched it up.
You might see this one at any point in any game, from matchup nightmares like Durant and James to smaller guards like Morant and Paul. Add Luka Doncic and Giannis Antetokounmpo as two additional matchup nightmares that serve as a reminder that you cannot contain them.
Giannis vs. Simmons 👀 pic.twitter.com/ESdVrfHPgW

— NBA TV (@NBATV) October 27, 2022
Gesta na koncu pove vse…💪🏻 @luka7doncic pic.twitter.com/I2cXbvMJZd

— Dallas Mavs Slovenia 🇸🇮 (@dallasmavsSLO) May 8, 2022
And if you need someone to say it again, the Mavericks bench is more than happy to do it.
— r/Mavericks gone fishing (@redditmavericks) May 7, 2022
You will undoubtedly hear the "too small" remark throughout an NBA game from guards to bigs from coast to coast.
You now know why players lower their hands to the floor when they receive a bucket, if you didn't know it before. The taunt seems to be here to stay.
Too Small Taunt Explained: Story Behind NBA's Disrespectful Sign, article by YouWager.lv, bet on the NBA with the best odds.
At YouWager.lv you can wager on the different betting types, such as moneyline, spread, and total, and you can bet either on your favorite team or an undervalued underdog, always with the best and latest wagering lines. Open your account now and receive a 100% bonus on your first cryptocurrency deposit, just click below: