Golden Knights vs Panthers Odds, Stanley Cup Game 3 Trends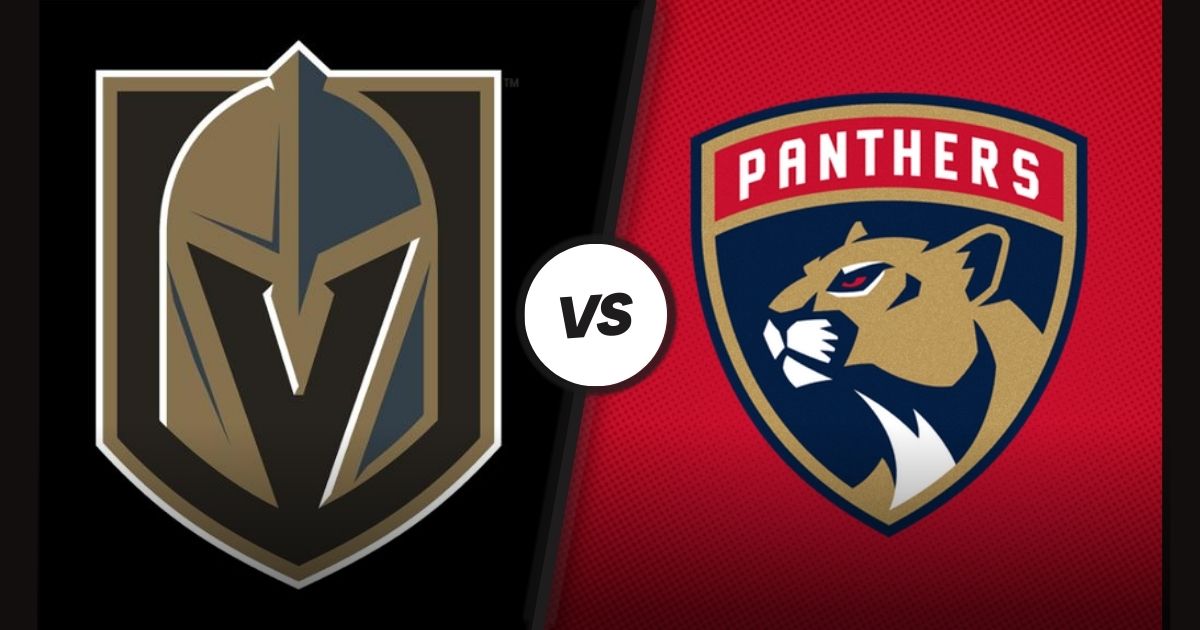 Golden Knights vs Panthers Betting Odds and trends for the third game of this series for the 2023 Stanley Cup Final.
Vegas hosts Florida at BB&T Center for Game 3 of the Stanley Cup Final, with the Golden Knights ahead 2-0 in the series.
Florida lost 7-2 on the road in their last game on June 5 against the Vegas Golden Knights.
Vegas won their most recent game 7-2 at home against the Florida Panthers on June 5.
To prepare for this clash, here is all you need to get ready for Thursday's Stanley Cup Final action.
Golden Knights vs Panthers Betting Odds
Here are the Golden Knights vs Panthers Betting Odds, brought to you by YouWager.lv:
Vegas Golden Knights +1.5, Moneyline +105
Florida Panthers -1.5, Moneyline -125
Total: 6 Over/Under
The Panthers are -1.5 spread favorites to take game 3 at home, and the total for this game has been set at 6 over/under.

Vegas vs Florida Rankings
| Golden Knights Total (Rank) | | Panthers Total (Rank) |
| --- | --- | --- |
| 267 (14th) | Goals | 288 (6th) |
| 225 (11th) | Goals Allowed | 272 (21st) |
| 42 (25th) | Power Play Goals | 63 (7th) |
| 44 (10th) | Shorthanded Goals Allowed | 70 (29th) |
Golden Knights vs Panthers Betting Trends
Now it's time to analyze the different Vegas vs Florida Betting trends:
Golden Knights vs Panthers Betting: Florida Trends
As the preseason favorite, Florida has posted a record of 36-30 thus far this year.
This season, the Panthers have played with moneyline odds that are better than -123 despite having a record of 29-25 thus far.
According to the moneyline odds, Florida has a chance of winning this game that is 55.2%.
In this season's games for Florida, there have been over six goals scored 72 out of a possible 100 times.
The Panthers have earned 85.0% of their possible points over the course of their last 10 games, going 7-3-0.
During that span, they have scored 2.4 goals on average per game for a total of 24 goals.
throughout on the defensive end, the Panthers have let up 25 goals (2.5 per game) throughout those 10 meetings.
Golden Knights vs Panthers Betting: Vegas Trends
The Golden Knights have earned an upset victory in 23, or 62.2%, of the 37 games they have played while the underdog this season.
Vegas has won 16 of its 25 games when it is the underdog by +103 or longer on the moneyline.
Oddsmakers have estimated, based on the moneyline in this encounter, that the Golden Knights have a 49.3% chance to win.
So far this season, 58.4% of Vegas' games (59/101) have had more goals than Thursday's over/under of 6.
Over the past 10 games, the Golden Knights have claimed 85.0% of the possible points with an 8-1-1 record.
They have scored 42 goals over that span.
Over on the defensive side, the Golden Knights have allowed 21 goals (2.1 per game) in those 10 meetings.
Bet Golden Knights vs Panthers with the latest and best odds only at YouWager.lv.