Nets vs 76ers Betting Odds, NBA Playoffs Game 1 Prediction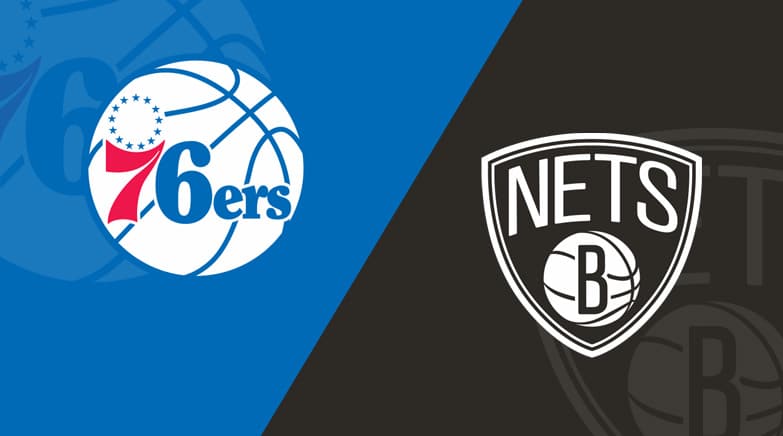 On Saturday at 1:00 p.m. ET, the 2022 NBA playoffs continue at Wells Fargo Center with the game Nets vs76ers.
The NBA Playoffs are game series held at the end of each season to choose the league's champion.
The Nets and the 76ers are two of the 16 teams that made it to the NBA Playoffs in 2023. There are 4 rounds: the First Round, the Conference Semifinals, the Conference Finals, and the NBA Finals.
In the NBA Playoffs, each round is a best-of-seven series. The first team to win four games moves on to the next round.
Below are YouWager's best betting odds and predictions for Nets vs 76ers.
Nets vs 76ers Game Odds
Spread: 76ers -8.5 (-110), Nets +8.5 (-110)
Moneyline: 76ers -360, Nets +280
Total: Over/Under 216 (-110)
Before you place a bet on this or any other game from the current NBA playoffs, we invite you to check out this article on how to bet on sports.

Spread, Moneyline, and Over/Under
At the moment, the 76ers are a -8.5 favorite over the Nets.
Youwager.lv has the best odds at -110 for the underdog Nets (+8.5) to win the spread.
At the moment, the best moneyline chances for the 76ers are -360 at YouWager.lv. That means you can bet $360 to win $100, which gives you a total return of $460 if they win.
The best moneyline chances for the Nets right now are +280. If they win, you can bet $100 and win $280, giving you a total payout of $380.
YouWager.lv Sportsbook has set the Over/Under for total points scored at 26.
The Nets (+8.5) have a 53% chance of covering the spread, and the Over/Under of 216 points has an equal 50/50 chance of hitting.
Best bets for Nets vs 76ers
Spread: Nets +8.5 at -110
Moneyline: Nets +280
Total: Under 216-110
The best bets we give you every day of the year are based on complicated simulations and betting intelligence.
The 76ers are more likely to win the game, but betting on the Nets moneyline is the best choice because of the edge found when comparing our data-driven probabilities to the odds currently being offered by casinos.
As a sports bettor, you need to take advantage of the edges you see online if you want to make money in the long run.
Nets vs 76ers: Prediction
We are taking the Nets to defeat Brooklyn in game 1 of this Nets vs 76ers series.