2023 Masters Odds, PGA Predictions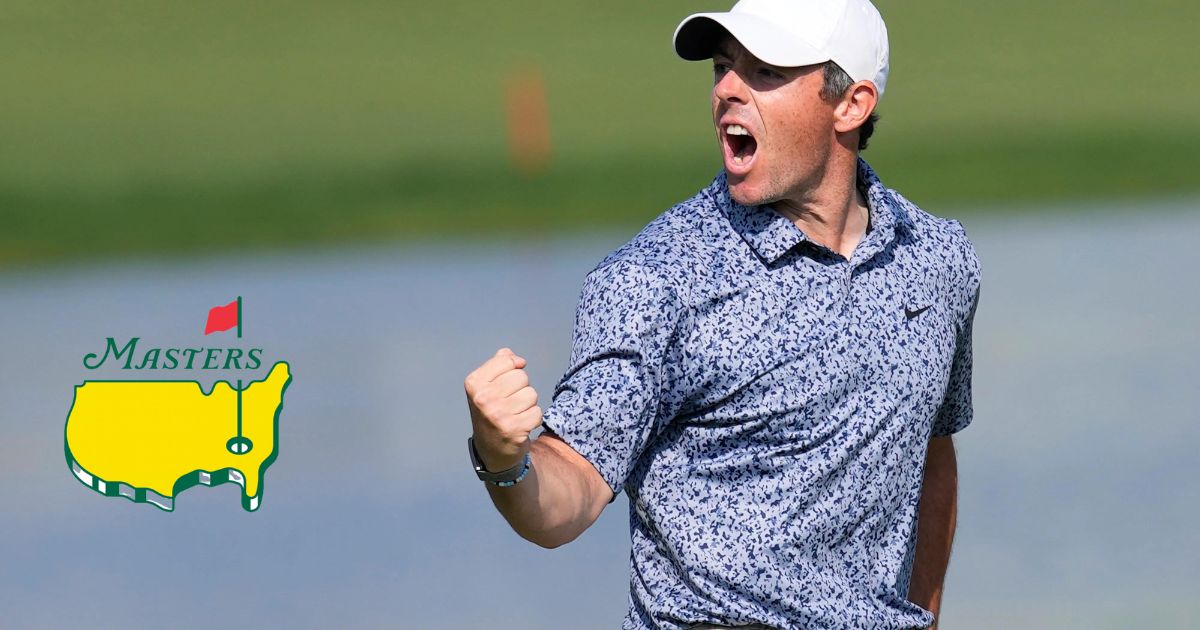 The 2023 Masters is coming up tomorrow, and everyone in the golf world wants to know the same thing: who do you think will win this year at Augusta National? With the best professionals and many of the best amateurs in the world in the field, the first major of 2023 should be an epic ride from the first round on Thursday on.
This year's Masters seems wide open because the field is so strong, but last year's winner, Scottie Scheffler, is the favorite to win a second straight green jacket for the first time since Tiger Woods did it in 2002. Last year, there were no single-digit favorites going into the first major. This year, however, there are three: Scheffler (5-1), Rory McIlroy (7-1), and Jon Rahm (9-1).
There are a lot of good golfers behind them, like Jordan Spieth and Jason Day, who are both playing some of their best golf this year. And then there are Tiger Woods and Phil Mickelson. Woods made the cut last year, but his body gave out on the weekend, and Mickelson put his spikes in the ground at Augusta after not playing in 2022.
When you add everything up, it looks like we're in for a wild Masters week with a lot of twists and turns we didn't see coming and a lot of familiar names at the top of the leaderboard.
So, what will take place at Augusta? Let's look at the odds for the top 10 favorites and also other info that can have a lot of value when it comes to evaluating possible winners.
Before placing a wager on this golf tournament, learn how to bet on sports with his easy guide.
2023 Masters Odds, Top 10 Favorites
These are the 2023 Masters Odds for the top 10 favorites to win the 2023 Masters:
Rory McIlroy +700
Scottie Scheffler +725
Jon Rahm +900
Jordan Spieth +1800
Patrick Cantlay +1800
Justin Thomas +2200
Cameron Smith +2200
Collin Morikawa +2500
Xander Schauffele +2500
Tony Finau +2500

2023 Masters Picks, Predictions
These are the 2023 Masters Picks:
2023 Masters Winner – Scottie Scheffler (5-1)
I've never been more sure of anything in my life than I am that Scheffler will do well at this year's Masters (statements like that usually go well). Scheffler has been a beast so far in 2023, and he is actually playing better than he did when he came in and burned this field a year ago. He hasn't finished worse than 12th since the fall, and even though his chances of winning are terrible, I'm still going to bet on him. That is the caliber of his play.
2023 Masters Sleeper – Will Zalatoris (35-1)
Will Zalatoris (35-1) is a sleeper: We usually call golfers who have odds of 40-1 or longer "sleepers," but Zalatoris's odds of 35-1 are surprising. He hasn't played well this year, which is worrying, but he has three things working for him: an apparently good health status, recent success (Riviera), and strong performance at Augusta National (two top-six finishes in as many starts).
Top 10 lock – Collin Morikawa (+225)
The easy answer is Corey Conners, who has finished in the top 10 in each of his last three Masters. But the smart money is on Morikawa, who is No. 1 in approach, No. 4 in ball striking and tee to green, and No. 8 overall in strokes gained this year. Last year, he finished in the top 10 at Augusta, and this year, he will do the same. He enters the game more covertly than any other player.
Star Who Definitely Won't Win — Jon Rahm
I chose him at the beginning of the year, and I felt pretty good about it when he lost to like five golfers in his first seven tournaments. But he has slowed down a bit, and I'm not sure Augusta National is the place to get back to where you were a month or two ago. He'll play decently and make the cut, but I don't think he will prevail.
He'll play well enough to make the cut, but I don't think he'll win.
Scottie Scheffler vs. Rory McIlroy vs. Jon Rahm
Scheffler and McIlroy both finish in the top 10, but Scheffler goes further and wins. Rahm comes in at number 20, but he doesn't really compete.
Tiger Woods vs. Phil Mickelson
Mickelson won't make the cut. He's been awful lately, and since he won the PGA Championship in 2021, he's only made the top 10 at one non-senior event once. Woods will make the cut and be in the top 30, but he won't have put himself in a position to really compete.
Surprise Prediction
Cameron Smith won't make waves, which is a big surprise: There will be a conflict between LIV Golf and the PGA Tour, but it won't come from Cam. Someone else, maybe Dustin Johnson, Patrick Reed, or Joaquin Niemann, will stir it up, and the pot will be stirred (but not necessarily by them) enough that this Masters 2023 story will become a real story at some point this week.