FAU Beats Tennessee, Makes March Madness Sweet 16 History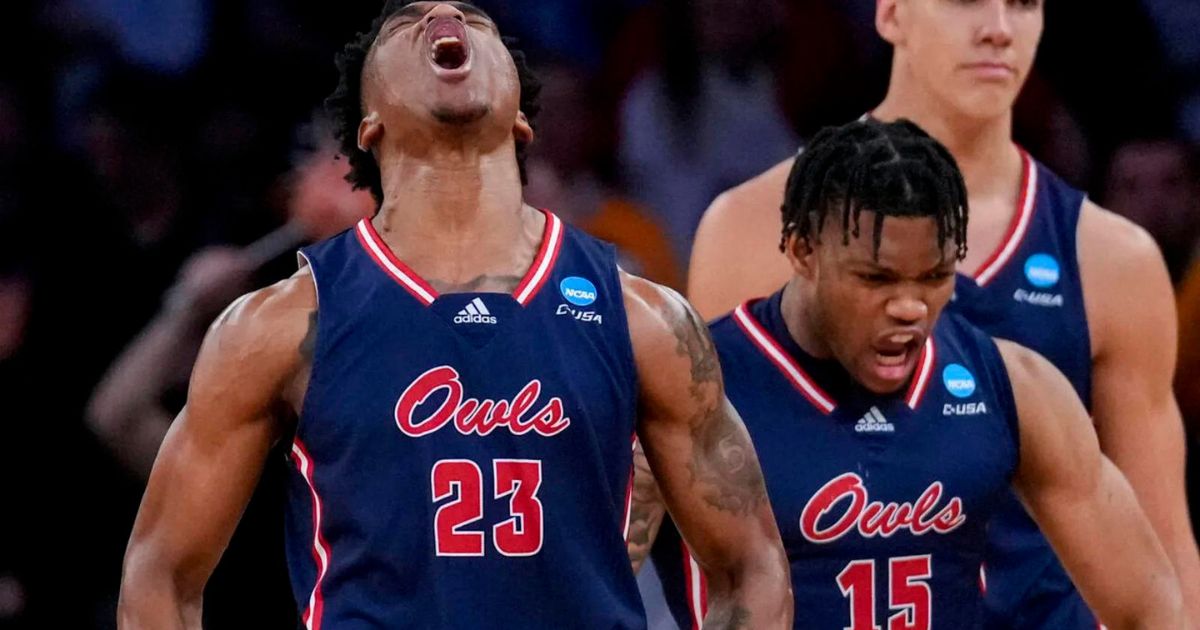 Last year at this time, FAU had won nothing in the NCAA Tournament. Florida Atlantic's men's basketball team is only the fourth team since 1985, when the field got bigger, to make it to the Elite Eight without having won an NCAA Tournament game before.
We are reaching the end of the bracket, and the Owls will be in the March Madness Elite Eight this weekend. If they win, they will be in the Final Four.
The Florida Atlantic Owls are the 4th team since the field expanded in 1985 to reach the Elite 8 after entering the year with no NCAA Tournament wins. pic.twitter.com/4FqXpYJzbG

— ESPN Stats & Info (@ESPNStatsInfo) March 24, 2023
The Owls' Cinderella run kept going Thursday night when they beat favorite No. 4 Tennessee, 62-55, in the Sweet 16.
FAU kept playing even though they were behind for most of the game. A late surge in the second half helped them win.
The Owls' first basket 19 seconds into the game gave them a 3-2 lead. But they didn't go back in front until 9:50 into the second half.
Michael Forrest's 3-pointer gave FAU a lead of 41–39, which they did not give up. In the last 10 minutes of the half, the Owls kept the Volunteers at a safe distance by outscoring them 21-16.

MICHAEL FORREST MONEY FROM DEEP

OWLS LEAD 🔥#MarchMadness @FAUMBB pic.twitter.com/HMRiPTLksf

— NCAA March Madness (@MarchMadnessMBB) March 24, 2023
The Owls won because Johnell Davis scored 15 points, which was the most in the game. Nicholas Boyd (15) and Forrest (11) each scored 15 points, and the two of them added up to 26 points and eight rebounds in the win.
FAU moves on to the Elite Eight, where they will play No. 3 Kansas State. On Thursday night, No. 3 Kansas State beat Michigan State in a nail-biting overtime game, thanks to a historic performance by point guard Markquis Nowell.