Aaron Rodgers to Jets: Packers Want A Better Deal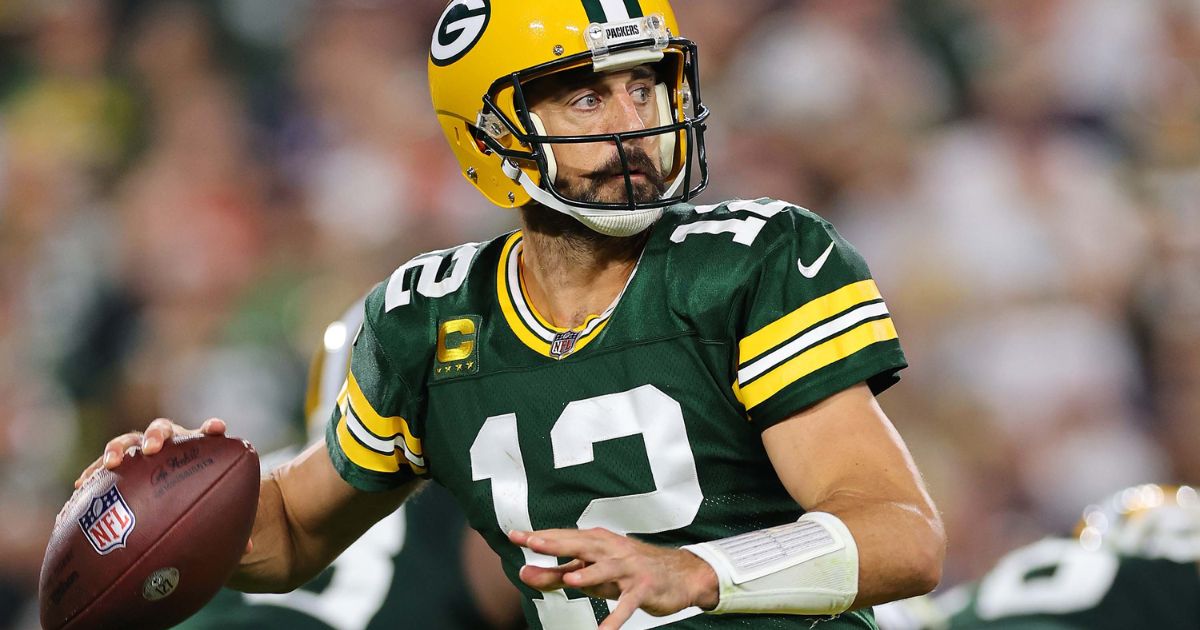 The Aaron Rodgers to Jets is getting delayed because the Packers are not completely satisfied with the current deal, let's check out what is going on.
Aaron Rodgers wants to play for the New York Jets instead of the Green Bay Packers. The Jets also want that. The Packers are open to making a deal.
So what's taking so long?
It's a complicated deal that may have never been done before. You're talking about a quarterback with a huge contract who is one of the best of all time. Even just those things would make it hard. It's hard to figure out a fair price for him because he's 39 years old and has already said on the record that he seriously thought about retiring last month. In a year, he could leave. So, the Jets don't want to give up their first-round draft pick in 2023. (13th overall). At the same time, the Packers don't want to trade a team legend for picks in the second and third rounds of the draft.
How someone sees leverage is how they see it. The Jets seem stuck with Rodgers because they don't have a good quarterback on their roster and the market for quarterbacks isn't very good. Lamar Jackson, who plays for the Baltimore Ravens, is available, but he has a nonexclusive franchise tag.
The Packers are stuck because they seem committed to Jordan Love, their fourth-year quarterback, and would like to move on from Rodgers. Recently, the team's president, Mark Murphy, let the secret out by talking about Aaron Rodgers in the past tense: "He had a great career here."
One AFC executive said it was a "unique situation" and that he thought the two sides should find a middle ground before giving ultimatums.
Let's look at the most important questions about the Jets, Rodgers, and Packers:
Aaron Rodgers to Jets: Is everyone aware of how important it is to make a deal?
Now let's check out information on how urgent or not urgent the Aaron Rodgers to Jets deal actually is.
Actually, no. There are no looming financial deadlines, and the Jets' offseason program doesn't start until April 17. Actual practices don't start until late May. The required minicamp is in the middle of June.
It's best for everyone to get it done as soon as possible. Most of the time, you need a due date. Maybe the first deadline is the program for the off-season.
The Jets would love to have Rodgers in the building next month so that he can get used to it, start getting to know his new teammates, and help set up a new offense. At the same time, it's not the end of the world if he doesn't show up for the free workouts. Since he played for the Packers under offensive coordinator Nathaniel Hackett, he already knows how the offense works.
Even if he did go, there's no promise he'd be there. Rodgers has skipped the voluntary part of the offseason in recent years. When asked if he'd join the Jets, he wouldn't say for sure ""It's one step at a time," he said to Pat McAfee on Wednesday. I still have a deal with the Packers."
For the Jets, getting a deal done sooner rather than later will give them peace of mind, knowing that their starting quarterback is set. No worry means no headache.
Aaron Rodgers to Jets: So where is the first real pressure point?
Now let's see what is the real pressure point in the Aaron Rodgers to Jets deal.
It's the first night of the draft on April 27. If it comes to this, the Jets will have more power because the Packers are likely to want compensation in the form of a draft pick that will help them in 2023. If the Packers have to wait until 2024 to start getting the benefits of a trade, it could be less valuable if the Jets improve their record and have a lower draft pick than 13th in 2024.
From a PR point of view, it probably wouldn't look good for the Packers. Basically, they'd be letting one of the most famous players in the team's history go while passing up an immediate draft pick.
In the middle of all of this, they have to decide by May 1 what to do about Love's fully guaranteed $20.3 million fifth-year option for 2024. This is a date that is sneakily important. If the Packers sign a contract with Love for 2024, they could try to convince people that it lets them keep Rodgers for another year and switch to Love in 2024. That would be hard to sell, given what they said about Love and Rodgers's decision not to come back. In the McAfee interview, he made it clear that he was done with Green Bay.

Aaron Rodgers to Jets: Don't the Packers lose on the cap when they wait?
In no way. The truth is that waiting can help you save money.
Rodgers is worth $31.6 million on the salary cap right now. If the Packers trade him before June 1, his cap charge goes up to $40,3 million, which they would have to pay for the whole season. If they don't trade him until after June 1, the salary cap hit will be $15.8 million this year and $24.5 million in 2024. That would give them an extra $25 million in 2023 to spend on other parts of the team.
So, if this standoff goes on past the draft, the Packers won't have any reason to trade before June 1. What's to stop them from waiting until late July, when training camp starts, if they wait that long? It would be bad for the Jets to start training camp without their likely starting quarterback.
When is the hard deadline by which a trade has to be done?
The first regular-season game (Sept. 10).
Under the terms of his current contract, Rodgers has a fully guaranteed $58.3 million option bonus that must be used before the first game. (The money is given out in two parts, with the last one due by September 30.) It seems unlikely that the Packers would pay that much money to a player they don't want on the team. If they don't pay, the hit to the cap would be huge.
Could they take a deep breath, let him back in, and pay the money? Technically, yes, but I don't see that happening very often.
Chances are slim that the standoff will get to this point. If it does, the Packers will be in a bad spot with no way to change the situation. And, of course, Rodgers wouldn't be as valuable to the Jets if he showed up without having gone to training camp. No one would understand why this would happen.
What kind of payment would be fair for Rodgers?
Everyone seems to have something to say.
If the Jets refuse to give up their first-round pick in 2023, the two teams will have to find a way to make it work. It might take one or more firm picks in 2023 and one or more conditional picks in 2024 or 2025. These conditions could depend on how well each player and team does and on whether or not Rodgers comes back for the 2024 season.
In 2008, the Packers sent Brett Favre to the Jets in exchange for a conditional fourth-round pick in 2009 that became a third-round pick based on how much he played. It would have gone to a second-round pick if the Jets had made the playoffs. If they had made it to the Super Bowl, they would have gotten a first-round pick. They might be willing to help Rodgers in the same way.
Tannenbaum, who worked out the Favre deal for the Jets, said that a second-round pick in 2023 and a second- or third-round pick in 2024 would be fair compensation for Rodgers.
It's always possible that players are involved. Since Allen Lazard went to the Jets, the Packers could use a wide receiver. When both of them were with the Tennessee Titans, Packers coach Matt LaFleur was Corey Davis's coach. Davis could be thrown away now that Lazard is there.
There is also the idea that the Packers could ask for a player who was once high on their draft board instead of a first-round pick. There are a few Jets players who might be interesting to them. Since there are already a lot of defensive ends, a late first-round pick in 2022 like Jermaine Johnson might do the trick.
The remaining money on Rodgers' contract is a key part of the talks. Overall, he is guaranteed to get $59.5 million in 2023, and the Jets will probably want the Packers to pay some of that. The Packers will get more draft picks and maybe even players in return for how much they are willing to pay.
Rodgers said Wednesday, "I still have that fire, and I want to play, and I'd like to play in New York." "At this point, it's just a matter of, you know, getting that done."
Thank you for checking out our article on the Aaron Rodgers to Jets deal, let's wait and see how everything unfolds in the near future!