March Madness Underdogs With Highest Win Probability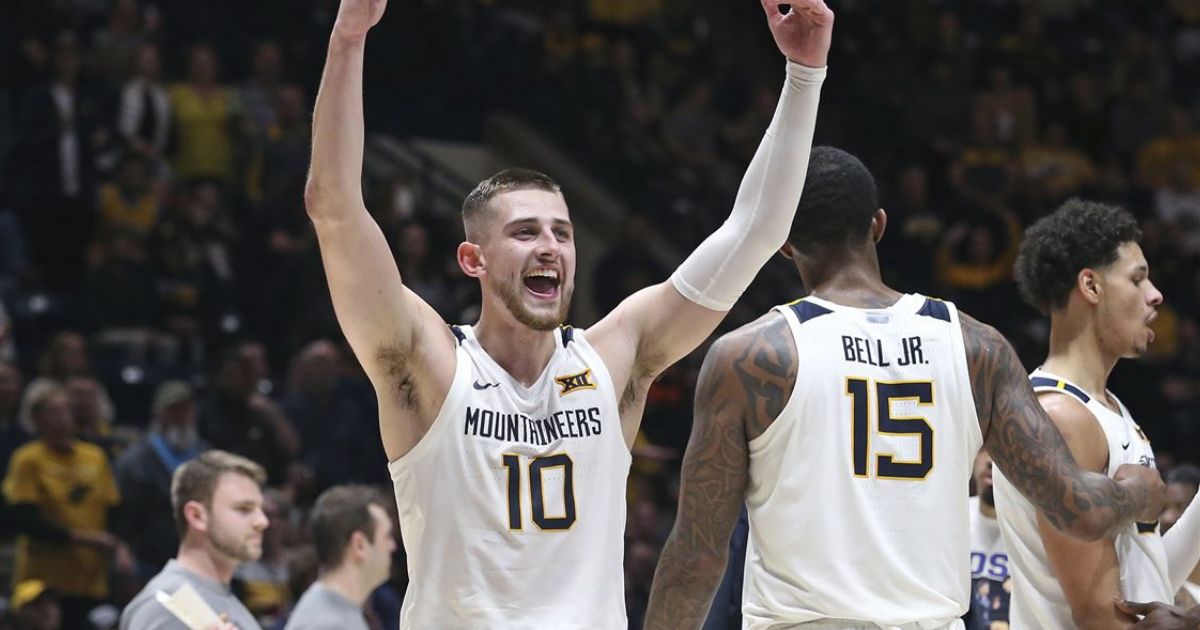 Let's take a look at the March Madness Underdogs and their chances of upsetting their favorite rivals. Place your NCAA Tournament bets at YouWager.lv.
In March, everyone loves the team that isn't expected to win. Every year, surprising double-digit seeds beat power after power on their way to deep runs in the NCAA Tournament. Cinderellas are what make March Madness so crazy. St. Peter's was the first 15-seed to ever make it to the Elite Eight. This happened last season.
But in your bracket pools and contests, is there a way to narrow down who this year's Cinderella might be?
Based on the betting markets, we'll look at which lower-seeded teams have the best chance to win the first round. The race has to start somewhere, after all. Moneylines at YouWager.lv Sportsbook can be used to figure out how likely it is that a team will win.
March Madness Underdogs That Can Actually Win
Let's check out the March Madness underdogs that have a great shot at defeating their NCAA Tournament rivals.
Okay, maybe it seems strange to start a piece about Cinderellas with the word "favorites." But some lower-seeded teams are actually the favorites in their Round of 64. This might be a good place to start to set yourself apart from your chalky opponents in your home bracket pools. If you have a bigger pool, leaning the "dogs" here might be a smart move.
West Virginia, the 9th seed in the South Region, has the best chance of beating the 8th seed, Maryland, of any lower seed. The Mountaineers should win 56.5% of the time, and 50.5% of brackets have them as the winner.
10-seed Utah State is the double-digit seed with the best chance of beating the 7-seed Missouri. The Aggies have a 55.6% chance of winning and are picked in 43.4% of brackets, which is more than any other double-digit seed. Higher point totals mean more variation, and the winner of this game will depend on who shoots threes better. The number of points for this game is.
9-seed In their Round of 64 game, Auburn has a slight edge over the 8-seed Iowa. Overall, people like to pick the Tigers. But this is another high-total game, which makes things more unpredictable. Bettors should have more faith in underdog picks when there is more variation, which makes Iowa a strong "contrarian" choice.

March Madness Underdogs: Coin Flip Chances
Now in this article on March Madness underdogs for this current season, let's analyze dog teams that have a "coin flip" shot at defeating their rivals.
It's not surprising that this article is full of 8/9 matchups, since these teams are more evenly matched than any other pair. 8-seed Arkansas has a 47.6% chance of beating 9-seed Illinois, and 9-seed Florida Atlantic has a 46.5% chance of beating Memphis, which is the 8th seed. But since only 32.6% of people picked FAU as a 9-seed, they might be a good "contrarian" pick in large pools. Their percentage of picks is lower than all 10-seeds, VCU (12), and NC State (11).
Most likely, you clicked on this article because you wanted to learn about double-digit seeds. 12-seed Drake over 5-seed It looks like Miami (FL) will be a popular upset pick among bettors. But only 29.3% of March Madness brackets had the Bulldogs beating the Canes. That was the second-fewest of all 5/12 matchups. In 32 of the 37 NCAA Tournaments, at least one 12-seed made it to the next round, and two did so just last year. Drake has a 47.6% implied chance of winning and is getting better since the start.
The rest of the 10-seeds, Boise State, USC, and Penn State, will play next. Haslametrics chose USC, while Boise State was a popular choice among respected metrics. At 41.8% and 40.3%, respectively, these two teams are the least likely to win among the 10-seeds.
March Madness Bracket Busters
Last but not least in this March Madness underdogs article, let's analyze the bracket busters.
Now let's get to the good part. You probably think of 15-seeds like St. Peter's and Oral Roberts when you hear the word "Cinderella." Could another 15-seed run happen? Maybe, but these 13-seeds are a better bet for the first round.
When they won the MAC Tournament, the Golden Flashes were officially invited to the Big Dance. But Kent State showed how tough they were much earlier in the year, when they fought 1-seed Houston to the wire and kept their game against Gonzaga within a few points. Kent State scares the betting market, which gives the Flashes a better chance of winning than any other 13-seed by more than 5%.
Furman, a 13-seed with a 34.5% chance of beating 4-seed Virginia, is another exciting team. The Paladins could play Charleston, which is a popular upset pick and the second-most-likely 12-seed to move on. In the Round of 64, Charleston has about a 35% chance of upsetting the 5-seed San Diego State. That upset would give Furman an exciting chance to make it to the Sweet 16, which may be the easiest way for any 13-seed to get to the quarterfinals.
Thank you for checking our article on the March Madness Underdogs, we wish you the best of luck with your brackets!