Boston Bruins 2022-23 NHL Season: Stanley Cup next?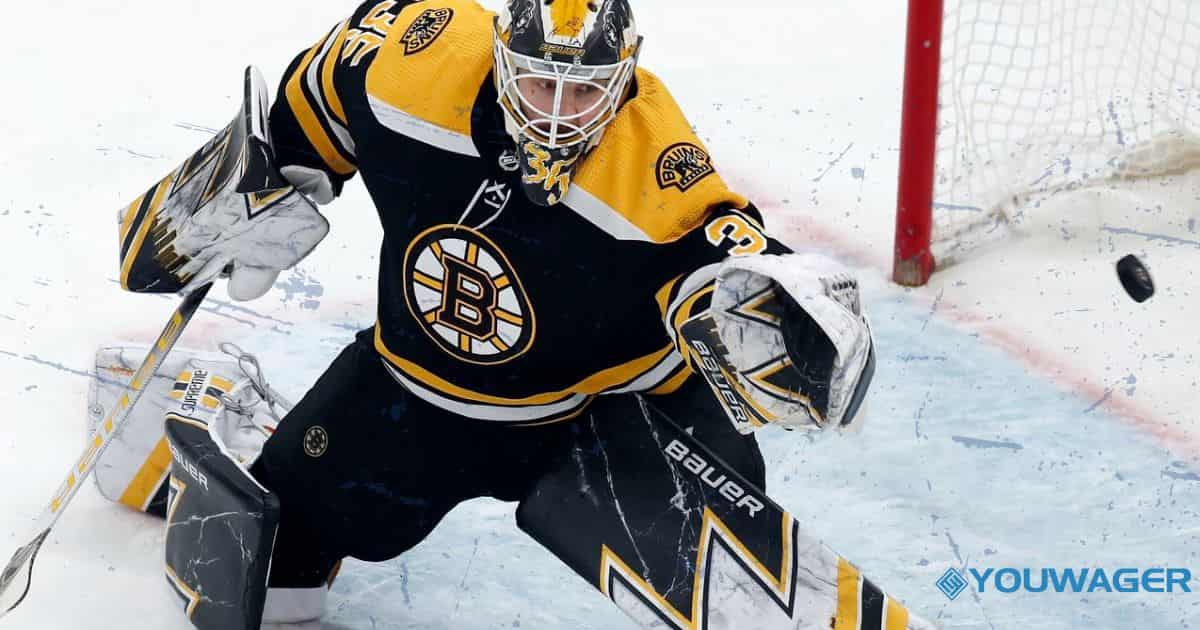 The Boston Bruins are having a very good season, and it could be one that goes down in history.
The Bruins have 83 points, which is the most in the NHL, and a 39-7-5 record, which is shocking.
Boston has surprised everyone by being so good. Through 51 games, they are:
Second in the league in goals scored (3.73)
First in goals against (2.12)
Have the best penalty kill (85.8%)
One of the best power plays (25.1%)
It was known that Boston would have trouble
After having surgery on their hips and shoulders, respectively, Brad Marchand and Charlie McAvoy would miss the start of the season.
There was talk that Patrice Bergeron might retire, which made his future uncertain. As a whole, the team was getting old.
And after the Bruins lost to the Hurricanes in the first round of the playoffs, it was hard to tell where they were going.
As it turned out, straight to the top.
The Bruins have been high-stepping through the competition to reach heights that have never been seen before.
Boston's 14 straight home wins to start the season set a league record.
They also became the first team to win 16 of its first 18 games since the 1929-30 Bruins.
When Boston beat Montreal on January 24, they became the first team to get 80 points in less than 50 games. They did this by winning 47 games.
With 132 points, the Canadiens of 1976–1977 set the record for most points in a season. Can Boston do even better? It feels like anything and everything is possible.
The Bruins have been so reliable that they didn't lose two games in a row until game 49 when they went 0-2-1 before winning their last game before the All-Star break and bye week.
When it comes to All-Stars, Boston has a lot of them, and not just David Pastrnak and Linus Ullmark, who were chosen earlier this month to be part of the league's annual celebrations. This season is the first time that this team has a lot of good players.
How have the Bruins gotten so good? Will they be able to keep doing well in the second half? Are they good enough to win the Stanley Cup?
Boston Bruins: What went into building the Bruins
The red around Marchand's eyes said a lot. His hushed voice showed how he felt.
Eight months ago, the top-line winger for the Bruins met with the media after Boston lost Game 7 of their first-round playoff series to Carolina, 3-2.
Marchand was still thinking about the crushing loss and the unknown future for Bergeron and the rest of the team when he said that the Bruins' window of opportunity was starting to close.
Marchand said, "You only get a few chances like this in your career where you really have a chance to go far." "And this year, we thought we had it. It's painful.
After the players left the team after the playoffs, there was a lot of talk about the team's future and a lot of back and forth about the same question: Was the Bruins' time as a perennial Stanley Cup contender over?
Last May, it was easy to say yes.
Today? Not really.
Boston didn't have to start over to become the best team in the NHL. The Bruins just had to use strategy to improve what was already a strong base.
Marchand and McAvoy would come back to the team when they were ready. Boston's star player, David Pastrnak, was in charge until then.
He was expected to lead the team to another great season, the last of his current contract, and he has done much better than expected with 38 goals and 72 points through 51 games.
Jake DeBrusk was also back, having forgotten about his trade request and getting a two-year contract extension. He scored 30 points in 36 games before breaking his leg in the Winter Classic (In about a week, he should be back.)
Taylor Hall is still a top-six player who can score 20 or more goals. (He had 15 when he went to the break.)
The Bruins had already improved their defense by trading for Hampus Lindholm from Anaheim in March and signing him to an eight-year, $52 million deal to keep him for a long time.
Last season, the Bruins switched from Tuukka Rask, who had just retired, to the full-time duo of Ullmark (who signed a four-year, $20 million free-agent contract in July 2021) and Jeremy Swayman (who was drafted 111th overall by the Bruins in 2017).
No matter what happened against Carolina, Boston's bones were good. But it was reasonable to think that time might be running out. By late spring of last year, Bergeron's fate was still up in the air. So, Don Sweeney, who was the general manager, went to work on other things.
When Sweeney fired coach Bruce Cassidy on June 6, the first domino fell behind the bench. Cassidy had been the coach since February 2017, for a total of 399 games. During that time, he went 245-108-46, made six straight trips to the playoffs, and led the team to the 2019 Stanley Cup Final.
Sweeney fired Cassidy on July 3 and replaced him with Jim Montgomery. This was Montgomery's first job as head coach since Dallas fired him in December 2019 for acting in an unprofessional way. Montgomery later said that he had gotten help for his alcoholism and moved into a program for in-patients.
Sweeney then looked at the list of names. In a trade on July 13, he sent Erik Haula to the New Jersey Devils in exchange for Pavel Zacha. His goal was to get more depth up front.
Zacha, who could play in the middle or on either wing, worked well on every line and in any situation. Already, his 11 goals and 35 points are getting close to career highs. Zacha will stay with the Bruins, who signed him to a $19 million, four-year deal in January.
Sweeney signed forward A.J. Greer to a two-year, $1.525 million deal on the same day that Boston signed Zacha. With five goals and nine points in 36 games, the 26-year-old has been a valuable bottom-six player in his best season as a pro.
Learn how to bet with this simple guide and then get your wagering action on the Boston Bruins by clicking below:

It was a good way to begin, but Boston was about to get bigger buildings
The Bruins said on August 8 that Bergeron would be back on a one-year, $2.5 million deal. In his 19th season, the 37-year-old hasn't missed a beat, again becoming the clear favorite for the Selke Trophy and putting up good numbers (38 points).
On the same day that Boston signed Bergeron, David Krejci, who played in his home country of the Czech Republic in 2021-22, returned to the NHL with a one-year, $1 million deal. As expected, Krejci has been the center of Boston's second line, which is made up of wingers who come and go (42 points in 46 games).
With so much depth coming in, players already on the team, like Trent Frederic, had to step up or risk falling behind. Before 2016, the Bruins' first-round pick had not done much to impress.
Frederic has done well in a spot in the bottom six under Montgomery. In 48 games, he has scored 10 goals (all at 5-on-5) and gotten 19 points, which are both career highs.
It took Frederic a long time to have his big season. It's also one of many good things that Boston has had at the same time.
Lindholm has been a big surprise, from filling in for McAvoy early on to being talked about for the Norris Trophy because of how well he keeps playing. With 33 points in 51 games, he is on track to have the best season of his career. He has given Boston's defense a new dimension that goes well with the top pair of Charlie McAvoy and Matt Grzelcyk.
There's also Ullmark
Linus Ullmark, the goalie for Boston is having the best season of his life, leading the NHL in wins (26), save percentage (.937), and goals against average (GAA) (1.90).
Ullmark has been called "an overwhelming success," but he wants to make sure it keeps going by making sure people don't get too comfortable. This has helped him become one of, if not the best, No. 1 goalie in the league. And Swayman has played well behind Ullmark, with a 12-3-4 record and a.914 SV%.
Honestly, it's hard to find any holes in Boston's team right now. Montgomery has brought a new voice and point of view to the Bruins, which has given both old and new Bruins a boost. Several players are doing things that they haven't done in the past. It's all that Boston could want.
Does the fact that the Bruins have done well so far mean that they're done building?
Will Sweeney make a trade before the NHL's deadline on March 3? Can he risk messing up the perfect way the team works together? Or would the Bruins regret staying the same while other teams got better?
Just wait and see…
Boston Bruins: How the numbers add up
There are ways to measure how good the Boston Bruins are. No matter if you look at traditional stats or advanced analytics, they all show the same thing: this season, the Bruins are on a whole different level.
Before Thursday night's game, the Bruins had scored 81 more goals than their opponents. That was 37 more goals than the Dallas Stars, who were the second-best team in the NHL in that category with a plus-44.
The reason for this is the defense of the Bruins. In 51 games, the Boston Bruins have given up 111 goals, which is 24 less than the New Jersey Devils.
Their 2.12 goals per game are the best in the NHL. If that keeps up, the Bruins will be the best defensive team in the NHL in nine years, even though the number of goals scored each year keeps going up.
Boston is now part of this offensive wave. Its 3.73 goals per game are second in the NHL only to a team with Connor McDavid and Leon Draisaitl.
If that number stays the same, this Bruins team would have the most goals since the 1992-93 team, which averaged 3.95 goals per game and had a center named Adam Oates who scored 142 points.
Last season, the Bruins' offense wasn't great. They were 15th in goals per game (3.09). So what's different?
The Bruins have made some small changes to their system in the attacking zone. Last season, only 23% of their 5-on-5 shot attempts came from weakside passes.
This season, 29.3% of their shot attempts come from weakside passes, because they are trying and completing more cross-ice passes in the offensive zone.
The Bruins are using their one-timer shots more. Last year, they took an average of 8.0 one-timer shots per game. This year, that number is up to 13.2.
They attack the middle of the ice all the time. Their top scorer is one of the best in the league. Also, pretty much everyone gives money to them.
They can get chances in a lot of different ways, like when they rush, when they follow a cycle, or when they forecheck and cause a turnover. Right now, it's a well-oiled machine, to say the least.
It's more of the same on special teams. The Bruins' power play is the fifth best in the NHL (25.1%), and their penalty kill is the best (85.8%).
Pastrnak (28 points) and Marchand (23 points) have been the biggest spark on the power play, but McAvoy has been great in his second season as the primary point man (16 points in 38 games) and is on track to set a career-high in power-play efficiency.
But the jump from last season's 15th-ranked power play (21.2% success rate) to this season's success shows that Boston has gotten stronger.
Lindholm has added nine points to the score. Krejci has 10 points. One NHL veteran said that the simple fact that Bergeron, Krejci, and Charlie Coyle are all right-handed makes their power play better. "They don't have to wait that extra split-second to make a play. On the power play, all the pieces are already in place," he said.
As for the penalty kill, Patrice Bergeron and the Boston Bruins do it. Since Bergeron joined the NHL in 2003-2004, the Bruins and the St. Louis Blues have both played 1,455 games. During that time, the Bruins and the Blues have tied for the best penalty kill at 83.1%.
At equal strength, they're just as powerful. The Bruins lead all teams with a .945 EV save percentage and are third in shooting percentage (7.7%), behind the Seattle Kraken and San Jose Sharks.
As good as the Bruins' goaltending stats are, it's their 5-on-5 defense that has analysts dumbfounded.
Ullmark numbers on different sites are not all the same (19.2). The Bruins' goaltending is probably on the lower end of that scale, based on everything else the numbers tell us about their defense, including where they give up shots.
The Bruins' records show that they not only have great goaltending, but also a great defense that helps the goaltenders do their best work.
Boston Bruins: What the other team's players and coaches say
Sidney Crosby is hard to impress, given all he has done in his career. But when asked about how good the Bruins have been this season, the captain of the Pittsburgh Penguins couldn't help but say "amazing."
Crosby said, "It's even more impressive to see how close the league is and what they're doing." "It's just how deep they are at every position, and the core of strong leaders they have also helps a lot. It's a mix of all of those things and staying healthy. They have a lot to be proud of. It's not easy for them to do what they do."
The 2018-19 Tampa Bay Lightning was the last team to make it look this easy. For a while, the Lightning team was in a position to challenge the regular-season wins and points records. In the end, they tied the 1995-96 Red Wings with 62 wins and 128 points (four shy of the 1976-77 Canadiens).
Jon Cooper, the coach of the Lightning, said of the Bruins, "It's clear that they're the best team in the league." "What stands out to me is that they don't put themselves down. I think you can look at the other 31 teams in the league and see that you sometimes trip over your own feet and hurt yourselves. That's one thing I wouldn't say Boston does. Because of this, they are way ahead of everyone else."
The players we talked to seemed amazed by what the Bruins have done and how well they have done it, like a well-oiled machine.
John Tavares, captain of the Toronto Maple Leafs, said, "They show why they've been at the top of the league all year." "They are the best team in hockey. You need to be on top of every little thing. They are good at defense, and their goalie is having a great year. It's hard to score against them.
"They don't cheat," said Jacob Trouba, a defenseman for the New York Rangers. They are a good team that plays well."
One thing that their opponents like about the Bruins is how confident they are in what they do, even when things don't go their way.
"They don't change how they play whether they're ahead or behind. "They play the same way for the whole game, and that hasn't changed," said Lightning forward Corey Perry.
"We played them in the playoffs last year when I was in Carolina, and it was a fight," said Ian Cole, a defenseman on Perry's team. "I think that their willingness and ability to stick to their game is what makes them even more successful this year.
"They play a defensive game that is both patient and aggressive. This lets them create a lot of turnovers, get the puck back, and then use their skills to go score. So far, they've done that better than any other team in our league, which is why they're the best team in it. Everyone in the league tries to live up to this standard."
But it's harder than it sounds to be like the Bruins. It's not just about how they play, but also about who plays.
The captain of the Montreal Canadiens, Nick Suzuki, said, "They're one of the really well-built teams." "They have a lot of experienced players who do things the right way. They do everything right by their rules. You can't do anything wrong. You have to give yourself as many chances as you can. They play so well together as five-man units out on the ice that there's not much room."
Perry thinks that the fact that Ullmark is now in the running for the Vezina Trophy is another important factor.
"It's been a great year for him. "You have to get those trash goals and put them away," Perry told them. "That's proof of how good the Bruins are. "He put everything together."
Others said it was because Montgomery came.
One NHL veteran said, "I mean, they were doing pretty well before he got there." He pointed out that the Bruins have only missed the playoffs twice in the last 15 years. "But sometimes when a new coach comes in, everyone pays a little more attention. Not to say that the other person wasn't doing a good job, but everyone gets a fresh start.
Cooper pointed out that the Bruins are still doing some of the same things they did in the past, even though there is a new voice on the bench.
How Boston is going to win the Stanley Cup
Let's start by talking about the obvious:
At the moment, the Bruins have the best record in the NHL. That puts them in a good position to win the Presidents' Trophy as the best team in the league during the regular season.
Since the salary cap was put in place, only the Detroit Red Wings in 2007-08 and the Chicago Blackhawks in 2012-13 have won both the Presidents' Trophy and the Stanley Cup.
Only 8 teams have ever been able to do it. And even more surprising, only one of the last nine teams to win the Presidents' Trophy has made it past the second round of the playoffs.
So if Boston were to finish first, history would not be on its side. But so much about these Bruins has already gone against the odds and made experts scratch their heads. Who's to say that Boston can't break any supposed curse that comes with being the best team for 82 games?
It's not a fluke that the Bruins beat (almost) everyone they play. That's how good they are. It's never easy to get the 16 playoff wins needed to lift the Cup. If everything else stays the same and Boston's lineup stays whole and healthy, they could do it.
This is why.
The Bruins aren't just a one-trick pony anymore. In the past, Boston relied too much on its best players, which hurt them in the playoffs when depth is most important. Sweeney has taken steps to change that, and perhaps even more important, he has put money into a coach who isn't afraid of change.
Montgomery changes things where his predecessors just kept doing what they were doing. Boston had relied too much on its strong top line of Bergeron, Marchand, and Pastrnak. Even three great players can't always work like a cheat code.
Boston's new coach seems to understand that and like how the Bruins can go up and down over the course of an hour. In a recent game against the Maple Leafs, when Montgomery switched from the usual Bergeron line to one with Pastrnak, Zacha, and Krejci, the Czech line, as it is called, played very well, with Zacha scoring two goals.
Montgomery said afterward that it worked because the three of them were so creative. But he seems to know when and how to press the right buttons.
The Bruins trust and believe in Montgomery's system, which helped them start this season better than they did at the end of last season. During the Carolina series, the Bruins had trouble when they were on the road, couldn't catch up when they fell behind, and didn't have the spark that helped the Hurricanes win in the end.
This season, Boston has come back from behind just as well as anyone else. They are tied for the fewest losses (five) after two periods when they are behind. No need to worry. The Bruins don't try to be something they're not. They are more than enough as they are.
Then there are things that you just can't measure. For Bergeron, Boston wants to win one more Cup. After the Bruins were eliminated last spring, Marchand said the same thing. At this point, the team has everything they need to do their best work.
Even though you can't measure a person's heart, you can still rely on statistics. This isn't a case of "smoke and mirrors," where the Bruins' success in one part of the game hides how bad they are in another.
Boston is the best when it comes to offense, defense, and special teams. (Did we say anything about the goaltending?) No tricks, no trying to hide things from you. The numbers say everything you need to know.
After last season, the Bruins were angry. They've made something sweet out of that. Sometimes the answer that seems the most simple and obvious is the right one. This season, the Bruins have a chance to win the Stanley Cup. That's the only thing that will make them happy, and it's the only thing that should.
Why Boston will not win the Stanley Cup
On April 16, 2019, Jon Cooper's team, the Lightning, had one of the best regular seasons in the history of the NHL. But in the first round of the playoffs, they were swept by the Columbus Blue Jackets.
The Jackets had to play every night like it was a playoff game just to make the cut. The Lightning had been in cruise mode for almost two months.
"Having as many points as we did was both a blessing and a curse, in a way. For a long time, you don't play any good hockey. Then you have to turn it up all of a sudden. It's not a good reason. "It's the truth," said Cooper after Game 4. "That's how it works: You have a historic regular season, and we had a historic playoff."
This is one of those years for the Bruins. Unless something big goes wrong, they should win the Atlantic Division and the Eastern Conference with ease. Down the stretch, there have been more stories about how Bergeron has handled his workload than about anything that could hurt the Bruins' position in the standings.
So that's the first worry: that they'll cruise to the finish line in first place and have to play a wild-card team with confidence in their game and a hot goalie that has been on a roll.
The Lightning can be a lesson that the Bruins' more experienced players can teach the rest of the team. But surprises are what make the Stanley Cup playoffs so exciting. Boston is aware of this.
But even if a team catches the Bruins a little off guard, there's still that whole "finding a way to break a hockey machine" thing.
Let's start with the idea that it will be easier to stop Boston's offense than it will be to get through its defense. One thing to look at is how the Bruins' defensemen are used on offense, which is a big change since Montgomery took over.
The Bruins have 15.1 scoring chances per game from their defensemen, which is up from 12th last season (13.9). This season, their defensemen have scored 118 points, which puts them in seventh place.
Last season, they were in 25th place. Early in the season, Lindholm was given the go-ahead to make plays, which led to his offensive breakout. He was called Montgomery.
It's no secret that "little things" don't get whistled as often in the Stanley Cup playoffs as they do in the other 82 games. The Boston offense could be hurt if those defensemen were slowed down by a little bit of interference.
If the Bruins' defense has a weakness, it might be when opponents rush them. The Bruins give up more scoring chances off the rush per game than the NHL average.
The trick is that both of their goalies are very good against the rush. In fact, they are both in the top 10 for goals saved over expectations when the rush is on.
What the Bruins do after their first shots is what sets them apart from the rest: After a rebound, they give up the second-fewest shots to the other team. When they try to rush, their zone coverage is suffocating.
In other words, teams can get into the zone, but what happens after the first shot is taken is up to the Bruins. Even the high-risk chances that they will give up are well-defended. Step one in getting through that defense is obviously to spend more time in the zone and get high-risk chances that aren't blocked. Again, it's easy to say but hard to do.
No easy way exists to beat this team. But getting the Stanley Cup is also not easy. They will be tried out. They'll have to go. But if the Bruins finish this regular season with a playoff run that ends with them skating around the rink with the Stanley Cup, they could be remembered as one of the best teams in the history of not just the NHL, but all professional sports.