Celtics vs Warriors Game 4 Betting Odds, NBA Finals Preview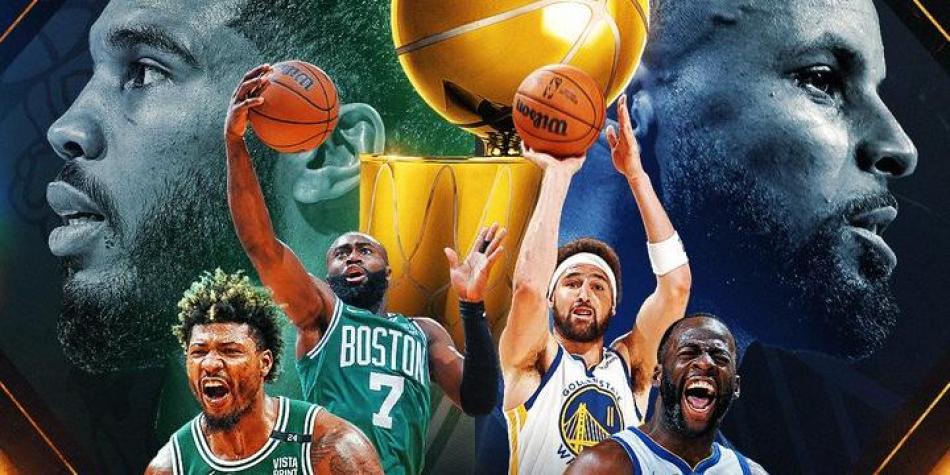 Celtics vs Warriors Game 4 is taking place tonight, and here's a little preview of this upcoming NBA Finals clash.
The Warriors are forced to win game 4 as it is clear that this can turn into an elimination scenario for Golden State.
Why? Because it is not likely that they are going to turn into the second team in NBA history to recover from a 3-1 NBA Finals series deficit to win the title. That's a fact.
Celtics vs Warriors Game 4 Betting Odds
These are the current betting odds by YouWager for game four of the 2022 NBA Finals
Point spread: Celtics -4
Total: 213.5 O/U
Money line: Celtics -160, Warriors +140
Why Betting the Celtics
Celtics vs Warriors Game 4, why Boston
Oddsmakers favored the Celtics to win game 3 at TD Garden, and they are again setting Boston as -4 favorites to take the victory tonight.
And you really don't have to overthink why, as Boston is increasingly the best team of the two.
What's very advantageous for the Celtics is that they are a very complete team. That means they are not forced to choose where to put their best efforts in terms of offense or defense.
And that is clearly not the case for Golden State. That's because they have to choose in which area of the court they are required to put in the extra effort.

Why Betting the Warriors
Celtics vs Warriors Game 4, why Golden State
If there is any reason why people are betting on Golden State to win game 4, is because of the survival factor.
Yes, the Celtics are a more complete team. But sometimes you just know you must come up with the victory somehow.
That is if you want to continue on the road you're on.
And that is enough reason to find that hidden extra strength that can get you closer to your desired results.
And needless to say, this is definitely the case with a player named Stephen Curry.
If Golden State is to win this game, no other player is going to be as essential as Curry.
Steph is the heart and soul of the Warriors, and he's a player that can really set the tone for his team.
When Curry gets into that winning mode, his teammates are always following behind.
And when Curry underperforms, either his teammates do the same, or their efforts are just not enough.
So, do you think the Celtics as a more complete team can get the job done?
Or do you believe the Warriors will be resilient enough and find a way to defeat Boston to remain alive in the series?
We wish you the best of luck with your Celtics vs Warriors Game 4 action, and we invite you to continue to check our sports news content.