Super Bowl Player Props: Chase, Kupp, Stafford and Burrow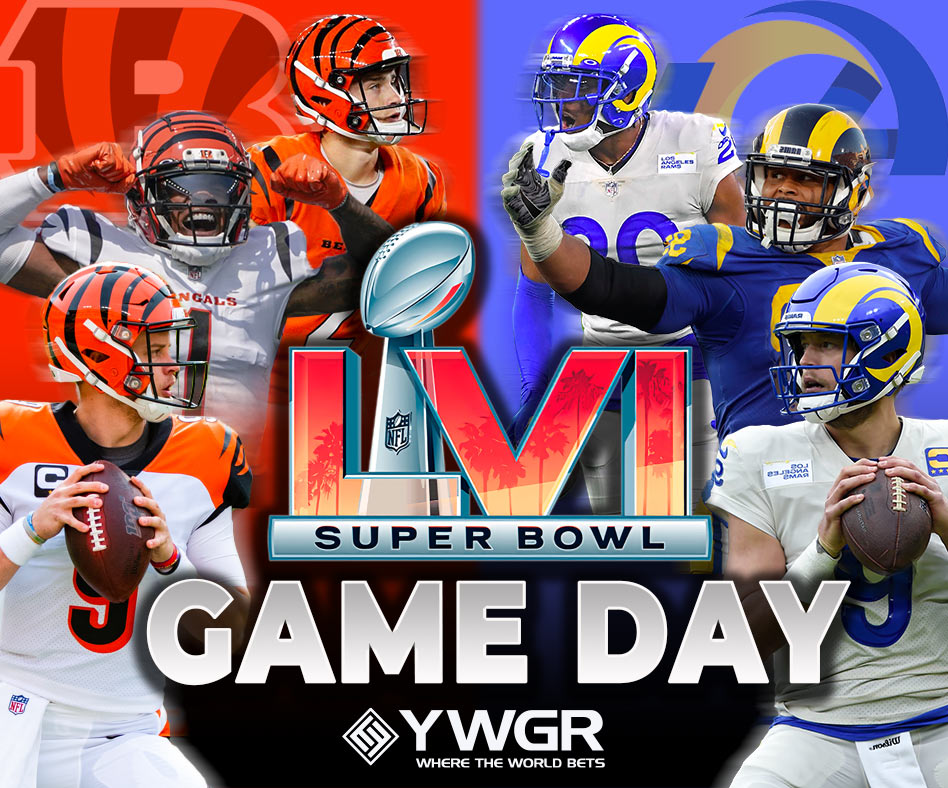 There are some big time players ready to make a statement at Super Bowl LVI when the Los Angeles Rams face the Cincinnati Bengals.
We looked over the player props by YouWager for the lines you need to bet on some of the biggest names in the game on Sunday.
Wide Receivers
The wide receivers in this matchup bring a lot of star power and a good chance of seeing something amazing happen.
Let's start with the NFL's leading receiver, Cooper Kupp. YouWager's receiving yards props for Kupp start at 99 yards (-435), but the number to watch is 119+ (+108). That is where Kupp's yardage gets into plus money. He is averaging more than 114 yards per game this season and more than 128 yards in the playoffs.
Ja'Marr Chase will need to have a big game to give the Bengals a chance in this game. Chase's props on receptions start at 5 (-400). He does not start seeing favorable odds until 7 catches (+108). The record-setting rookie has 5 or more catches in each of his three postseason games, and caught at least 5 balls eight times in the regular season. He faces a tough matchup likely drawing Jalen Ramsey for most of the game. Steer clear of Chase's reception props.
Quarterbacks
After 13 seasons Matthew Stafford is finally playing in the big game. Not only did he win his first playoff game this season, he helped the Rams return to the Super Bowl. Now he needs one more big game to change the narrative of his career.
Stafford has favorable passing yard props starting at 274 yards (-204). He averaged more than 287 yards per game this season and is up to 301 yards per game in the playoffs. Look at the 294 (-102) and 304 yards (+108) range for great value on Stafford's play.
Joe Burrow has risen to the moment time and time again in just his second season in the league. He is expected to face a lot of pressure from a star-studded Rams defense, but he has overcome pressure before. He is going to need at least one big play to break this defense. He has completions of 44 and 57 yards in each of his last two games. During the regular season he had passes of 40 yards or more in nine games. Under 'Specials' for this game, take Burrow to have a completion of more than 38.5 yards (-118).