Are YouWager, BetPop and Achaubet worth your time?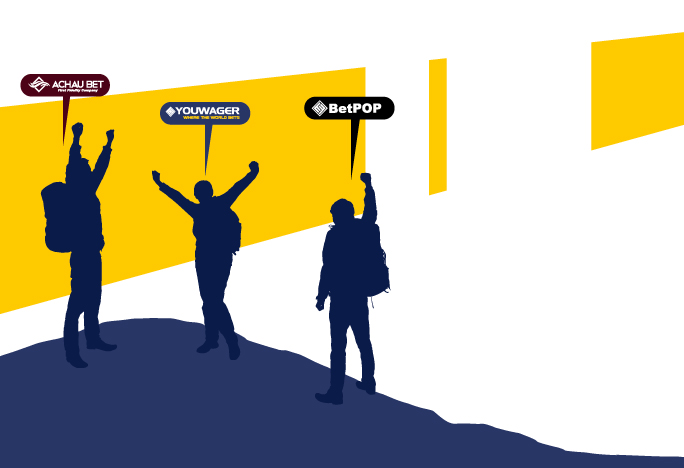 The online gambling industry is experiencing a boom right now with the expansion of mobile gaming and relaxed gambling restrictions across the United States. 
There's never been a better time for new bettors to get in on the action. With so many options competing in the marketplace and more popping up all the time, the competition creates a great opportunity for players trying to test the waters. 
Check out the benefits of online sports betting here!
To make matters even better, we've found a one-stop shop for all of your online gambling needs. YouWager and its sister sites BetPop and Achaubet have options for every type of player all under the YouWager umbrella. Just keep reading to learn whether these sites are worth adding to your gambling portfolio.
YouWager
First, the site that started it all: YouWager.lv. This sportsbook offers an intuitive betting experience in all of the most popular markets like football, basketball and college sports, as well as niche markets like esports. You can wager on international sports covering nearly every major league. The lines are extremely competitive and there are constantly new promotions to take advantage of, incentivizing existing users as well as new players. 
BetPop
Like YouWager, BetPop.lv is an easy to use sports betting site with just a little different flavor. The first thing you'll notice is it's ad free! No eye pollution here folks. This helps the site run smoothly, even on that 10-year-old laptop you can't let go of. If you love cooking up parlays or taking advantage of teaser bets, this site is for you. BetPop was actually one of the first sites to offer these types of bets.
Achaubet
Finally we have Achaubet.lv. Here you'll find all of your favorite casino games as well as an industry-leading race book and sportsbook. This site has the same easy-to-use interface and the best customer service in the biz. Note there is a small deposit fee so keep that in mind when signing up.

After checking out these three sites, they are definitely worth giving a try depending which matches your interests. If you are a beginner, here are a few tips to get started.
As far as the YouWager family, all three brands have flexible account management options which make deposits and withdrawals a breeze. And if you do run into a problem, you can contact customer service by phone, email or even live chat.