Bears at Saints Week 9 Betting Odds and Predictions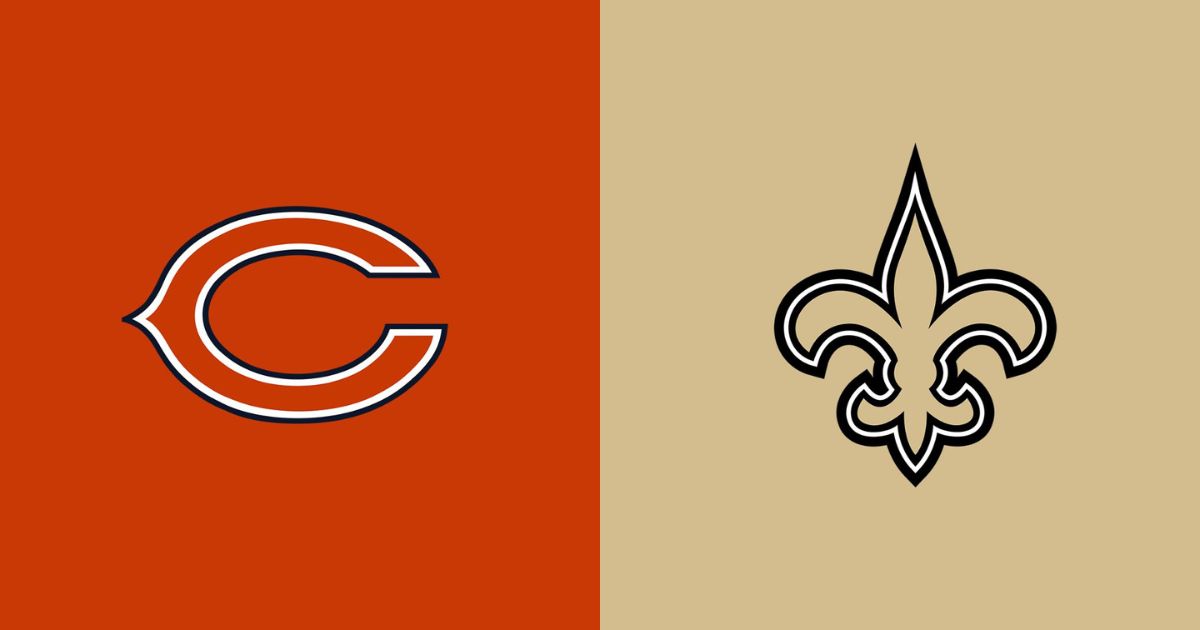 Bears at Saints Week 9 Betting odds and predictions for this game set for Sunday, November 5, 2023. Place a bet on this game with the latest odds at YouWager.lv.
Bears at Saints Week 9 Betting Odds
Here are the Bears at Saints Week 9 Betting odds:
| TEAM | SPREAD | MONEYLINE | TOTAL |
| --- | --- | --- | --- |
| Bears | +8.5 | +310 | Over 41 |
| Saints | -8.5 | -400 | Under 41 |
Bears at Saints Week 9 Betting Predictions
Here are the Bears at Saints Week 9 Betting Predictions.
Bears at Saints Week 9 Betting Prediction: Chicago
Here is the Bears at Saints Week 9 Betting prediction for Chicago.
The Chicago Bears enter the game with a 2–6 record for the current campaign. The Bears faced the Chargers in their most recent game, which they lost 30-13. The Bears' best rusher, D'Onta Foreman, with nine rushes for 34 yards (3.8 yards per carry). Cole Kmet finished with 79 yards on 10 receptions, or an average of 7.9 yards per catch. Tyson Bagent completed with 232 yards passing on a 25/37 score. With two picks in his pocket, he finished the game with a QB rating of 62.
The Bears failed in their 25 tries to stop the run, giving up 54 yards, or an average of 2.2 yards per carry allowed. Chicago gave up 298 yards and 31 completions on 40 tries, for a completion rate of 77.5%. They ran 63 plays in the game, totaling 295 yards. The Chicago Bears gained a total of 73 yards by rushing the ball 25 times, or an average of 2.9 yards per rush.
The Chicago Bears score points at a rate of 21.4 points per game on average. They are sixth in the NFL with a team average of 132.8 yards gained on the ground. Thus far this season, the Bears have amassed 2,565 total yards. Chicago's offense has amassed 80 first downs and has cost them 439 yards in penalties.
Thirteen times, they've let the enemy gain possession of the ball (9 interceptions and 4 fumbles). Chicago has scored 7 touchdowns on the ground and 12 passing scores when obtaining the ball in the end zone.
In terms of passing yards, the Bears have given up 2,098 yards, enough for 31st place in the NFL. They have given up a completion rate of 69.7% and 262.3 yards per game through the air. With 341.0 yards allowed per game this season, they rank 23rd in the National Football League.
During the season, opposing teams have averaged 78.8 rushing yards per game and 3.3 yards per rushing attempt. Through eight games, they have given up 630 rushing yards in total. With 27.3 points allowed per game, the Bears' team defense ranks 28th in the NFL.
Bears Betting Insights
In eight games this year, Chicago has two victories against the spread.
When the Bears are starting a game as an underdog of 8.5 points or more, they are 0-1 ATS this season.
This season, six out of eight set point totals in Chicago's games have gone over (75%).
Chicago is 0-2 ATS this year when playing on the road as 8.5-point or greater underdogs.
This season, the Bears' average away point total is 45, which is four points higher than the game's over/under (41).
This season, Chicago has started seven games as the underdog and has won two of them.
In the two games this season where the Bears have been underdogs of +310 or more on the moneyline, they have not prevailed.
Chicago's Stats & Performance
| Stat | Average (Total) | Rank |
| --- | --- | --- |
| Pass yards | 187.9 (1,503) | 26 |
| Rush yards | 132.8 (1,062) | 6 |
| Points scored | 21.4 (171) | 15 |
| Pass yards against | 262.3 (2,098) | 30 |
| Rush yards against | 78.8 (630) | 3 |
| Points allowed | 27.3 (218) | 28 |
Bears at Saints Week 9 Betting Prediction: NOLA
Here is the Bears at Saints Week 9 Betting prediction for New Orleans.
The Saints are 4-4 on the season going into this game. When the Saints and Colts played each other last on the football field, the Saints came out on top 38-27. Derek Carr, who finished the game with two touchdowns, gained 310 yards via the air on 19/27, and his quarterback rating was 133.3.
His average yards per attempt was 11.5 yards, and he did not throw any picks. With three catches for 153 yards (51.0 yards per reception), Rashid Shaheed led the Saints in receiving. Taysom Hill finished the game with 7.0 yards per attempt for New Orleans after running the ball nine times for 63 yards. 66 plays and 511 yards later, the Saints were averaging 7.7 yards per play.
With 36 carries for 161 yards, New Orleans averaged 4.5 yards per carry when running the football. 24 run attempts for 164 yards (6.8 yards per rush) were permitted by New Orleans. The Saints pass defense gave up 207 yards on 23 of 41 passes through the air, with a completion percentage of 56.1%.
With an average of 349.1 yards per game, the New Orleans Saints are currently placed 12th in the league among all teams. They have rushed for 848 yards this season and average 106.0 yards per game via the air. They have allowed opponents to recover five fumbles and handed up five interceptions, but they have still managed to accumulate 92 first downs. In terms of mistakes made, the New Orleans offense ranks fifth in football with 513 penalty yards on 54 infractions.
The Saints are currently ranked 10th in football after throwing for 1,945 yards via the air and averaging 243.1 passing yards per game this season. With an average of 21.4 points per game, the Saints rank 18th out of all the clubs in the league in terms of points scored.
The Saints are now 9th in the league despite giving up 19.3 points per game. They are seventh in the league after giving up 10 passing touchdowns and 189.5 yards per outing. This season, New Orleans has allowed 855 rushing yards (106.9 yards/game) and 4 touchdowns through the air. The Saints defense is ranked 18th in the league after participating in 487 plays.
This season, they have racked up 13 takeaways (4 interceptions and recovered fumbles). They have given up 154 points so far this year.
Saints Betting Insights
In 2023, New Orleans has twice covered the spread.
This season, two of the eight times that New Orleans has played, or 25% of the total, the total has been exceeded.
The over/under for this game is 41 points, which is the same as the total points scored by the Saints and their opponents at home this season.
When New Orleans was the moneyline favorite, they had a 3-4 record and won 42.9% of those games.
There isn't a single game that the Saints have played where the moneyline is -395 or less.
New Orleans' Stats & Performance
| Stat | Average (Total) | Rank |
| --- | --- | --- |
| Pass yards | 243.1 (1,945) | 9 |
| Rush yards | 106 (848) | 20 |
| Points scored | 21.4 (171) | 15 |
| Pass yards against | 189.5 (1,516) | 7 |
| Rush yards against | 106.9 (855) | 15 |
| Points allowed | 19.3 (154) | 9 |
YouWager.lv you can wager on the different betting types, such as moneyline, spread, and total, and you can bet either on your favorite team or an undervalued underdog, always with the best and latest wagering lines. Open your account now and receive a 100% bonus on your first cryptocurrency deposit, just click below:

Bears at Saints Week 9 Betting Odds and Predictions