Cal vs Utah Betting Predictions, Odds Week 7 2023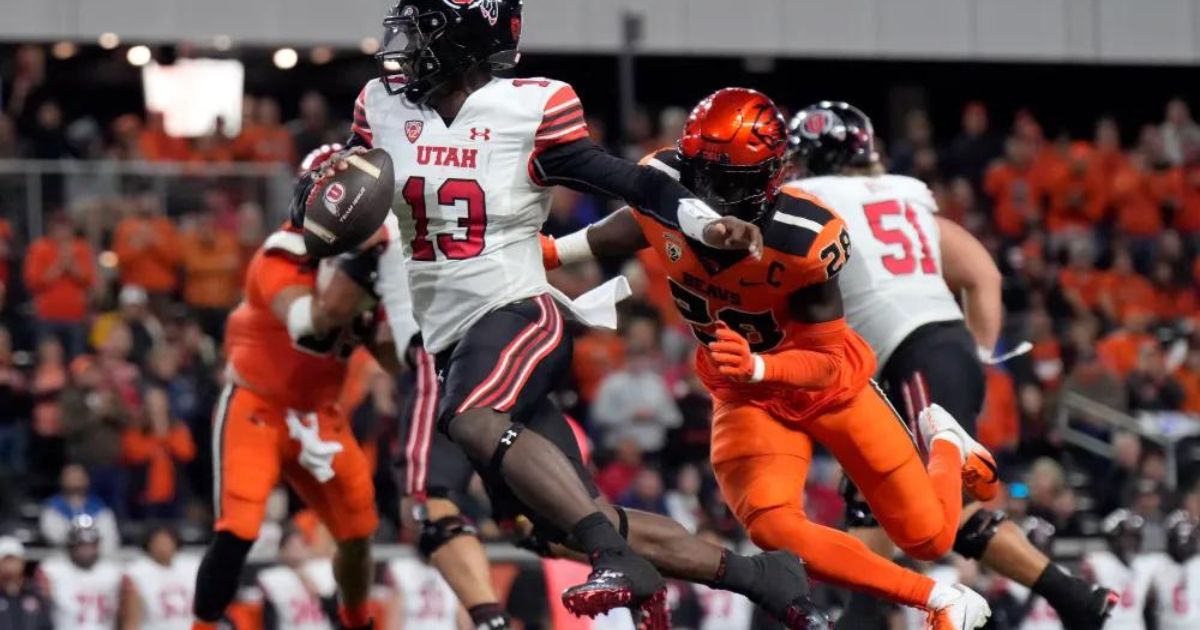 Cal vs Utah Betting odds and predictions for this NCAA game set for the seventh week of action of the 2023/24 season.
Cal vs Utah Betting Odds
Here are the Cal vs Utah Betting odds:
Cal +11
Utah -11
Total: 44 Over/Under
Cal vs Utah Betting Predictions
These are the Cal vs Utah Betting predictions.
The defense in California is giving up 12.7 yards per pass
Utah is ranked 121st with a passing completion rate of 52.5%
The Utes are the guests at the Golden Bears' Rice-Eccles Stadium on October 14. This week's seventh college football game starts at 3:00 ET and will be shown on PACN.Both teams are from the Pac-12, and the Utes are 13.5 point favorites to win at home. Which side are we on? Read on to see our pick and why we chose it.
Cal Betting Prediction
First, we have the Cal vs Utah Betting prediction on the Golden Bears.
California lost their last game to Oregon State by a score of 52–40. The Golden Bears are now 3-3, which means they are even going into this week's game.
California has been the loser in three games so far and the favorite in two. This has led to an ATS record of 2-3 and an average difference in scores of +1.8.
The average over/under line for California's six games has been 52.2 points. OU has a 3-2 record after these games, which have an average score of 63.2 points.
Oregon State gave the Golden Bears 32 pass attempts, which led to 207 yards and two touchdowns.
They gained an average of 7.3 yards per run and scored three touchdowns on the ground. Football player Fernando Mendoza had a QB rating of 91.54 after the loss to Oregon State.
He completed 21 out of 32 passes for 207 yards. He also scored two touchdowns, which made his game even better.
Oregon State scored 501 yards against California's defense. Their defense gave up 296 yards through the air and 205 yards on the ground.
As of this week's game, California's defense gives up an average of 30.7 points per game, which puts them 110th in the country. They've given up 267.3 receiving yards per game, which is 148th in the country.
They are 48th in college football in terms of running defense, giving up 116.3 yards per game.
Utah Betting Prediction
Second, we have the Cal vs Utah Betting prediction on the Utes.
Utah's overall record dropped to 4-1 after their loss to Oregon State. At the end of the game, the score was 21–7 for the Utes.
The Utes have been the favorite in three games and the loser in one before this week's game against California. Before the game, they had a 2-2 ATS record.
Utah has a record of 0-4 on the over/under so far this season. The average number of points scored in these games is 31, and the over/under is usually set at 45.8 points.
The Utes had 198 yards of offense and were 2 for 13 on third downs against Oregon State. They had one score and 141 yards through the air.
The Utes ran for 32 times but didn't score. They ended up with 57 yards on the ground. Nate Johnson threw for 101 yards and a pass completion rate of 34.8% against Oregon State.
He threw one score and had a passer rating of 63.86 in the loss.
In the end of their game against Oregon State, Utah's defense gave up 501 yards.
Utah: Oregon State threw the ball 28 times, gaining 296 yards. 205 yards were given up on the ground by the Utes.
Coming into this game, Utah's defense gives up the 124th most passing yards per game.
Attackers have tried to pass the ball 31.2 times on average against the Utes. They are 28th in college football in terms of points allowed per game, with 11.8.
They are ranked eighth in the NCAA in terms of run defense.
Cal vs Utah Betting Trends and Analysis
Now we have the Cal vs Utah Betting trends and analysis.
The last ten times these two teams played, California won seven times and Utah three times. Utah wants to change that in this head-to-head game.
Utah has lost two of their last three games against California as the favorite.
Utah has a 13.5-point lead and is the home favorite right now. The point spread has stayed pretty steady, and the lines haven't moved too far from their starting points. At the moment, California has a moneyline payout of +427 and an expected win percentage of 19%. The money line for California actually opened at +450. The opening line for Utah was -670, and it is now -613. This means that they have an 86% chance of winning.
Cal vs Utah Betting Trends
CA has lost six of its last ten road games, going 4-6
Utah has lost six of its last ten home games
After being a favorite, Utah has lost two of their last three games
California has lost two of their last three games when they were the favorite
At YouWager.lv you can wager on the different betting types, such as moneyline, spread, and total, and you can bet either on your favorite team or an undervalued underdog, always with the best and latest wagering lines. Open your account now and receive a 100% bonus on your first cryptocurrency deposit, just click below:

Cal vs Utah Betting Predictions, Odds Week 7 2023 by YouWager.lv,