Lakers vs Grizzlies Betting Odds Game 1, Playoffs Series Preview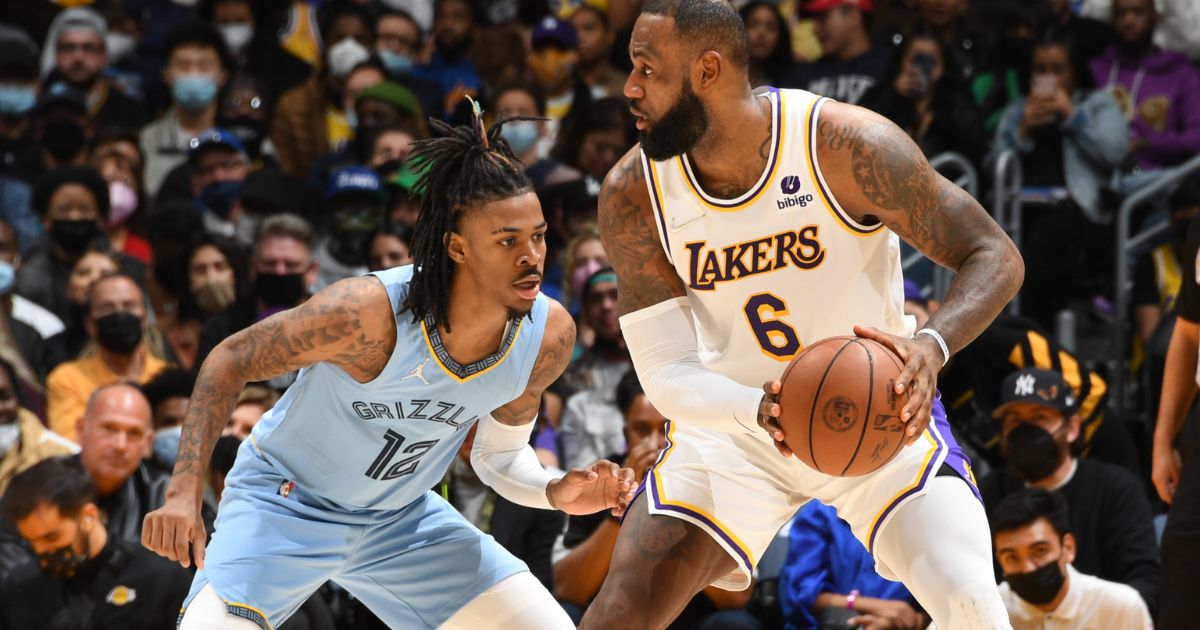 Here are the Lakers vs Grizzlies Betting odds for this game, and a preview of this Playoffs Series.
The Grizzlies are the No. 2 spot in the Western Conference for the 2023 NBA Playoffs. They finished the season with a 51-31 record, which is the fourth-best record in team history. So what do they get for having such a good regular season?
Now, LeBron James, Anthony Davis, and the Lakers are here. Congratulations!
Since they changed up their team at the trade deadline, Los Angeles has looked like a whole new team. After the All-Star break, the Lakers went 16-7 and moved up to No. 7 in the West standings. They then beat Minnesota in a Play-In Tournament game on Tuesday night to make the playoffs.
Lakers vs Grizzlies Betting Odds for Game 1
Now it's time to check out the Lakers vs Grizzlies betting odds for the first game of this 2023 NBA Playoffs series:
Los Angeles  Lakers: Point Spread +3.5 -110, Moneyline +140
Memphis Grizzles: Point Spread -3.5, Moneyline -160
Total: 228.5 Over/Under
Check out this easy guide on betting on sports, and then get your favorite action on this game with YouWager.lv.

Which team will win what should be an exciting game and move on to the semi-finals of the conference? Let's look at how the Lakers and Grizzlies will play in the first round.
Lakers vs Grizzlies 2022-23 regular season series
Jan. 20, 2023: Lakers 122, Grizzlies 121
Feb. 28, 2023: Grizzlies 121, Lakers 109
March 7, 2023: Lakers 112, Grizzlies 103
You can't predict how this series will go by looking at how the regular season games went. Too many things have changed for that to be true.
Russell Westbrook came off the bench to help the Lakers in their game on January 20. He had 29 points, six assists, and five boards. Big guys for the Grizzlies, Steven Adams and Brandon Clarke, scored 36 points and grabbed 27 rebounds between them. These players will not be taking part in this game. Westbrook was moved, and Adams and Clarke are out with knee and Achilles tendon injuries, respectively.
James skipped the games on February 28 and March 7 because he hurt his foot. Ja Morant also didn't play in March because the NBA was looking into his famous gun video. He ended up getting suspended for eight games.
The fight of the boards
The Lakers and the Grizzlies are two of the best teams in the NBA at getting the ball back. During the regular season, the Lakers were second in defensive rebounds per game and sixth in total rebounds per game. The Grizzlies were in the top five in both defensive and offensive rebounds per game, as well as in total rebounds per game.There will be a lot of chances to get back up. Both the Lakers and the Grizzlies are in the bottom ten for making 3-point shots. With rim protectors like Davis and Jaren Jackson Jr. patrolling the paint, perimeter players will have to let it fly, which could lead to long rebounds and transition chances.
Los Angeles and Memphis were two of the top five teams in fast break points, so these grab-and-go plays could be huge.
Memphis needs to get back on track as a team now that Adams and Clarke are out. Adams's loss will hurt the most because he was the NBA leader in offensive rebounds per game with 5.1. These second chances were very important for the Grizzlies, who have trouble in half-court situations.