Avalanche vs Lightning Betting Odds, NHL Finals Game 3 Preview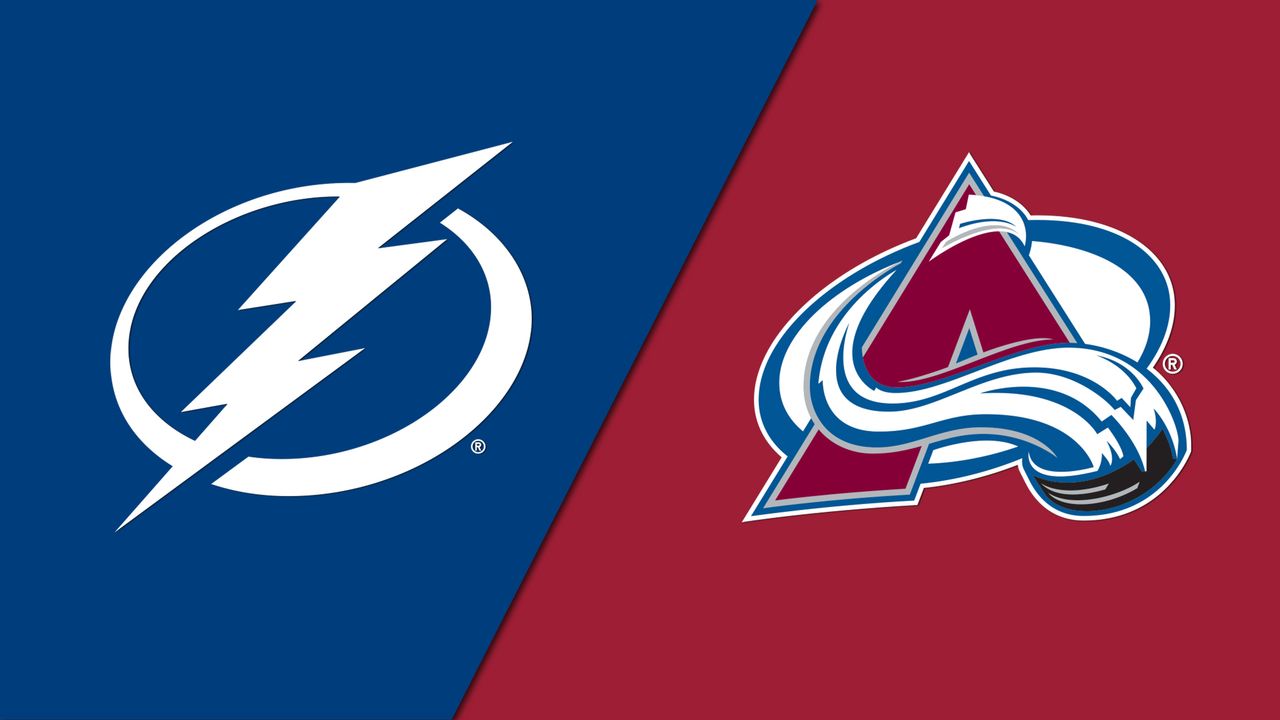 Here are the Avalanche vs Lightning Betting Odds and game 3 preview for the 2022 NHL Stanley Cup Finals.
The Avalanche destroyed the Lightning in the second game of their NHL Finals series.
But just because they have won two in a row, that doesn't mean that Colorado will be able to go 3-0 in this series.
That's because Tampa is a solid team that's able to bounce back from situations where others teams will just collapse.
Sure, a 7-0 can be devastating, but when all the players from the losing team possess the right strength, a victory is definitely on the horizon.
Avalanche vs Lightning Betting Odds
These are the Avalanche vs Lightning Betting Odds for game 3, brought to you by YouWager.lv:
| TEAM | MONEYLINE | SPREAD | TOTAL |
| --- | --- | --- | --- |
| Avalanche | +110 | +1.5 -270 | O 6 +100 |
| Lightning | -110 | -1.5 +225 | U 6 -120 |
As you can see, oddsmakers believe the Lightning is capable of winning the third game of the series, and that is precisely why they have set them up as -1.5 home favorites.
It's an interesting fact that the over has hit in the two previous games of the series, but despite this, the over is set at +100 while the under is set at -120.
The most probable reason for this is that oddsmakers believe Tampa will return to their foundation of lockdown defense, allowing Colorado few opportunities to score.
Avalanche vs Lightning Betting: The Teams
Now in this Avalanche vs Lightning Betting preview, let's check out the two teams.
Tampa Bay Lightning
Star goalie Andrei Vasilevskiy has not performed as his normal self during the first two games of the series.
But Vasilevskiy was in the very same situation when Tampa faced the Rangers, losing game 1 by 6-2.
After that poor performance, he was able to hold New York to just 8 goals in the next five games.
But, all the weight of these losses shouldn't fall on the shoulders of Vasilevskiy alone.
If the Lightning wishes to get closer to their three-peat dream, their offensive must also step up.
Steven Stamkos
Steven Stamkos was on a tear before entering this finals series, but he underperformed during the first two games of the 2022 NHL Finals.
With that said, the experts truly believe that he will return to form during game 3.
Lately, Stamkos has been performing better when he is playing at home.
And that was clear during the Eastern Conference Finals, where he scored 4 of 5 of his goals from that series at Amalie Arena.
Chances are that Stamkos will find the net again versus the Avalanche in game 3, and that is precisely why Over 0.5 goals on him to score props are hot right now.
Colorado Avalanche
Despite the fact that they are the underdogs for game 3, there is a huge possibility that the Avalanche will continue to keep their great momentum, even with a tough road game ahead of them.
Needless to say, this team has featured the hottest offensive during the postseason, and there is really no reason for that to change during the third game of the series.
Colorado possesses a very balanced attack, and this factor is a true headache for rival defenders.
The Avalanche has been so proficient because they make so few mistakes.
And they know this is crucial when facing an accomplished team like Tampa.
Even the slightest of led downs can turn into a true disaster for them in front of the current Stanley Cup champions.
So, can the Lightning recover their confidence and play a good defensive game that can allow them to earn their first victory of the series?
Or will the Avalanche continue to dominate and get one victory closer to raising the Stanley Cup?
Thank you for checking this piece on Avalanche vs Lightning Betting, we invite you to read other fresh sports content here.