Will the Dallas Cowboys offense come alive in Week 16?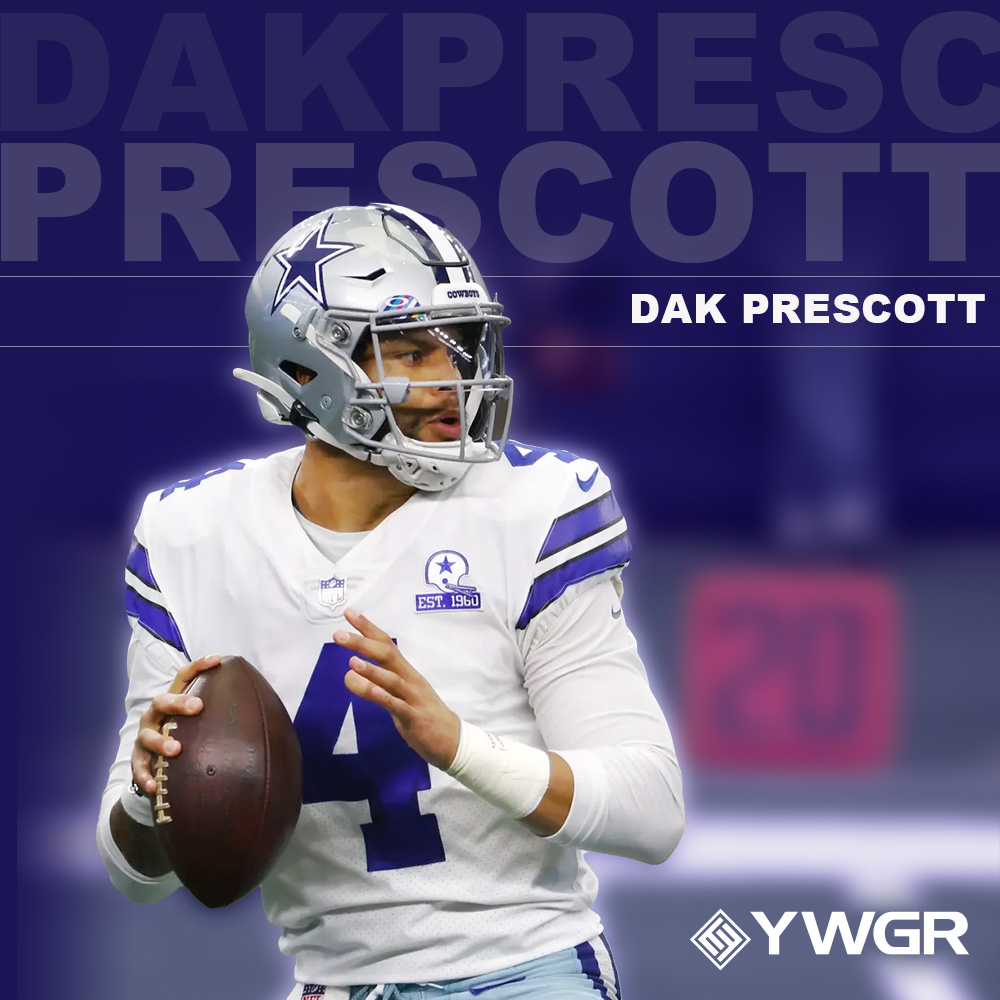 The Dallas Cowboys were one of the most explosive offenses in the NFL for the first half of the season. The high-octane passing game and two-headed running threat had fans of 'America's Team' drooling over the possibility of a Super Bowl. But since Dak Prescott suffered a calf injury in Week 6 at New England, the offense has not been nearly as potent.
The defense has taken over for Big D with the team sending at least two players to the Pro Bowl. Meanwhile the offense continues to sputter and the critics are growing louder.
Dallas returns home to host Washington on Sunday Night Football. Will they light up the scoreboard at Jerry World and turn things around heading into the playoffs?
What oddsmakers say
YouWager is propping Dallas' points Over/Under 28.5. The Cowboys are -244 to score first and +100 to score on the first drive which looks favorable compared to -132 not to score.
The Cowboys are -10.5 favorites on the spread with Washington propped to score Over/Under 17.5 points. For either team to score 40 or more is a longshot at +375 with the belief being Dallas would be the most likely team to do so.
What history says
Dallas was dominant at Washington in Week 14, defensively at least. They were all over the backfield all day, knocking Taylor Heinicke out of the game and feasting on a weak offensive line. The final score 27-20 was pretty misleading as the game really should not have been that close. If not for a Dak Prescott pick-6, we would have seen the Landry shift much earlier. Again the defense saved the day, forcing and recovering a fumble to put an end to it.
Washington was able to handle Dallas easily last season without Prescott. When he last played a full season against the Football Team, the Cowboys scored more than 30 points in both games, hitting 47 for the last one.
Back to Big D
The Cowboys are coming off a three-game road trip, playing their first game at home since Thanksgiving. If you are listening to the pundits on TV you would think Dallas went 0-3 during that road trip. Nope; they're 3-0 coming into this game.
This team has been notably more efficient at home too. In part, because they finish drives with touchdowns at a higher rate, rather than settling for field goals in the red zone. The Cowboys average more than 35 points per game at home vs. about 23 on the road.
The big difference maker for Dallas is what it is getting from its offensive line. They've had their projected starting offensive line on the field together less than four times this season. Tyron Smith has been hampered with a nagging ankle injury that saw him miss practice as late as Wednesday.
What plays should you make?
Guessing how the Cowboys will look Sunday seems tough after recent games. But remember how much better they have looked at home, aside from a terrible showing against Denver. They scored 44 against the Giants and 41 against the Eagles, both at Dallas.
Parlay Dallas over 28.5 points with the -10.5 cover in your game market. I would be hesitant to go as far as sprinkling something on a big win (-13 or more) for the Cowboys, but total Dallas touchdowns over 3.5 (-103) is a good companion to your over 28.5 play here.