The most famous gamblers in history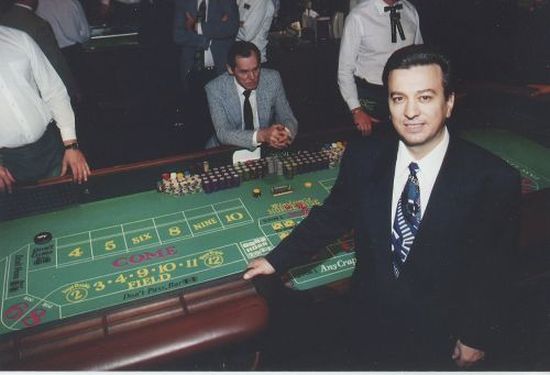 Did you know that there are people who make a living from gambling?
Many of them have started out as amateurs or casual gamblers but have gradually evolved into professional gamblers, making gambling their way of earning a living.
For a time, the laws of nature, and luck, may be on the side of some players. However, maintaining a winning streak or coming out with a profit after each visit to the casino is not something that everyone can achieve.
Around the world, celebrities and celebrities from different disciplines and professions have left great fortunes in casinos.
One of them is the legendary golfer Tiger Woods, who was set the betting limit at $ 1 million at the club he frequents for fear that he might win too many times. Charlie Sheen is another celebrity known for spending about $ 200,000 a week on gambling.
Today, this phenomenon of successful gamblers continues to occur but not only in famous clubs and casinos, but also in online betting platforms (such as online roulette) that can be accessed from mobile phones and personal computers.
Whichever game appeals to you the most – slots, blackjack, sports betting, or slot machines – if you want to know more about those who have achieved this feat of making betting their main source of income, you can continue reading the following article.
The faces of the most famous bets
Archie Karas
The legendary and renowned Greek gambler who made a living playing poker and billiards in Las Vegas started by betting $ 50 which he managed to turn into $ 40 million over time.
He started out as a waiter and it was at one of his jobs in Los Angeles that he discovered his skill and mastery of billiards at a nearby bowling alley. Over time, he also discovered that he made more money playing games than he did as a waiter.
Later, he became a master of the cards with poker, managing to win more than $ 2 million, but in the same year he lost everything but his $ 50. It was there that he decided to go to Las Vegas in 1992. On that trip he began his streak known as "The Run."
He came to the famous Mirage casino in Las Vegas and convinced a friend to lend him $ 10,000 and within hours he had tripled the amount. From there the bets began to be more challenging and daring, increasing, doubling and tripling the amounts. When his streak ended, he had made about $ 40 million.
Weeks later, he began to lose little by little everything that he had achieved. However, that did not stop him from gambling, as gambling had become a fundamental part of his life.
Amarillo Slims
His real name was Tomas Austin Preston and he had no hobby other than sports betting and poker. Amarillo proclaimed himself the world's largest gambler, with an outstanding capacity for analysis and foresight.
He was characterized by his wit and a cowboy hat. His bets were very unexpected, from a golf shot to a horse race winner. He was a winner of the World Series of Poker in 1972.
He leaves behind a legacy of famous quotes including this one: "Look across the table. If you don't know who the fool is, then you are the fool".
He won the Guinness World Record for being in five Hall of Fame categories in the categories of poker, gambling, Texas legends, Nevada legends, and seniors.
Bill Benter
Benter, one of the richest gamblers in the world, began amassing his fortune at the end of college, using his ability to count cards at the Blackjack tables. He won over and over again thanks to his unerring method. Years later he was discovered and banned by the casinos in Las Vegas.
He started betting on horse racing and over time developed an algorithm that allowed him to identify which horse would be the winner. Thanks to this invention, he receives millions of dollars every year. However, he is one of the few gamblers who is not just looking out for money, as he has dedicated himself to donating millions to charitable causes.
Billy Walters
Considered the most dangerous sports bettor in history, feared by the bookmakers, at age 13 and his betting values reached $ 50.00 dollars. He became a high roller on basketball and football.
He was the founder of the well-known "The Computer Group", a group of bettors who collected sports betting data on a computer and analyzed it through software that anticipated the results of sporting events – with a 60% hit rate.
He received legal charges against him but none were approved. Later, he started his own business and gambles around $ 2 million on a typical day. The value of his bet is always related to the quantitative analysis that he has done previously. He considers himself a handicapper.
The message of the best bettors
The most famous bettors in the world teach that you need, in addition to luck, a lot of intelligence, develop mathematical ability, and some money to bet and make a living from gambling.
You can win a lot of money in online games and casinos, but you can lose it all in one play if you don't know what you are doing.
For this reason, it is important to develop strategies and make decisions based on mathematical and probabilistic criteria if you want to get the most out of the amount bet. May luck always be in your favor.